Hi Friends - yes, the holidays are officially upon us.  I like it :-)
I thought it would be fun to do a Thanksgiving Table Scape Round Up highlighting a few different styles.
If you live in a location where you could host your Thanksgiving outdoors, having a rustic setting would make Thanksgiving decorating easy (and frugal!) You could use pine cones, pumpkins, flowers and fresh green branches to use as your decorations and bring a lovely natural Thanksgiving theme.
I love the hanging orange mason jar lanterns and how they have a different shaped mini pumpkin or gourd on each plate :-)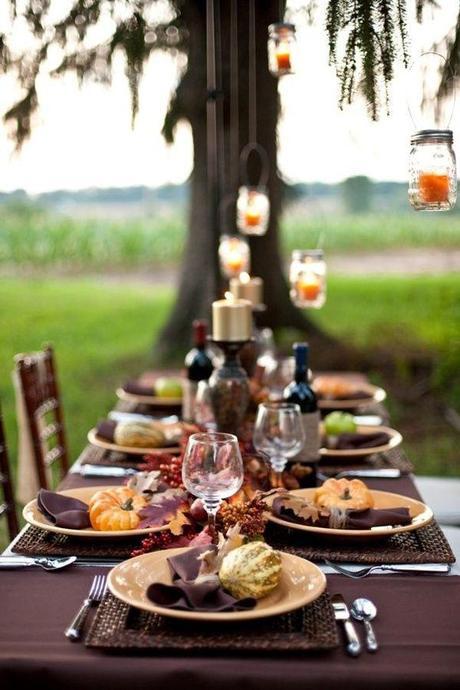 For those wanting a more subtle, monochromatic table setting, this one is a beautiful example.  White pumpkins and burlap are a must to pull off this style.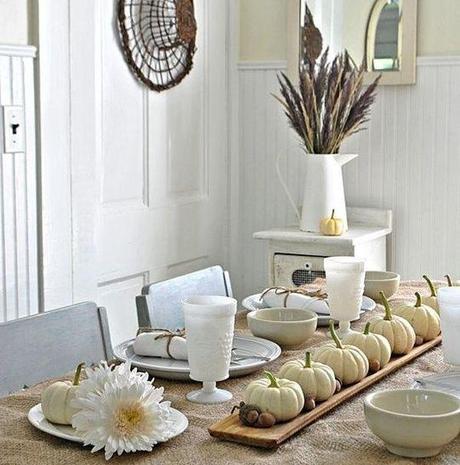 Add some natural wood elements and you have a gorgeous Thanksgiving centerpiece - I especially like the twig turkeys!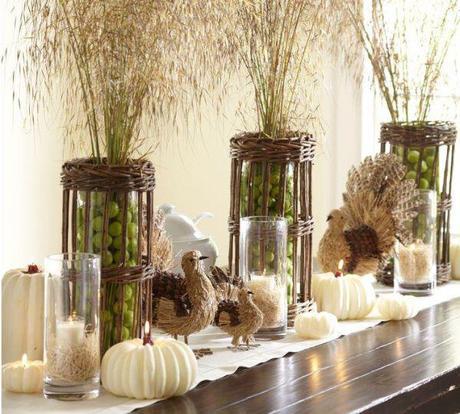 Obviously this table is just set up as a table decoration but I thought it was LOVELY!  Once again, those beautiful white pumpkins are highlighted. :-)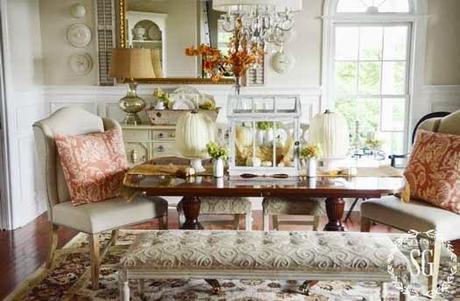 Stone Gable Blog
I love the GREEN pumpkin that matches the painted walls.  Also, how cute is having the guest names attached to a small white pumpkin on each plate.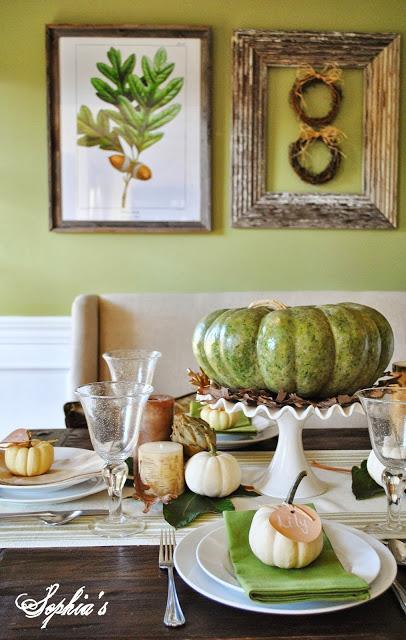 Sophias
You really can't go wrong putting a pumpkin on a display plate.  I used this iron stand to hold my pumpkin :-)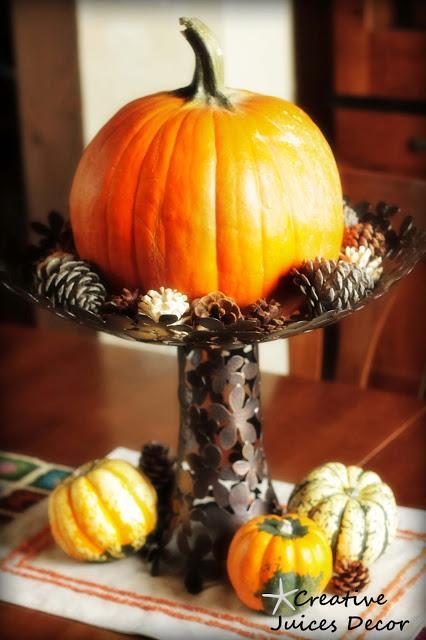 And here we are again - White Pumpkins on a VERY rustic table scape!!
I like how they used slices of wood - bark intact as raised platforms down the center of the table.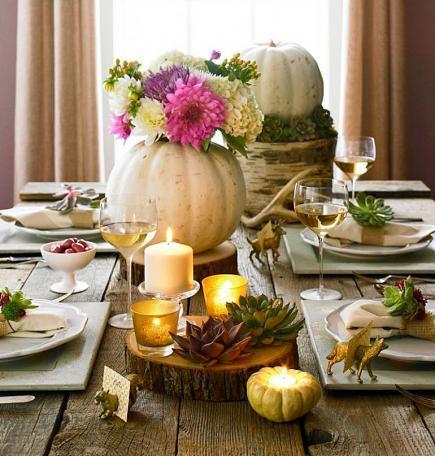 This next table setting is very simple and you could easily copy it!  :-)  They used yellow chrysanthemums, orange and WHITE pumpkins on different elevated platforms.  It is a very fun, easy and eye catching
 table scape.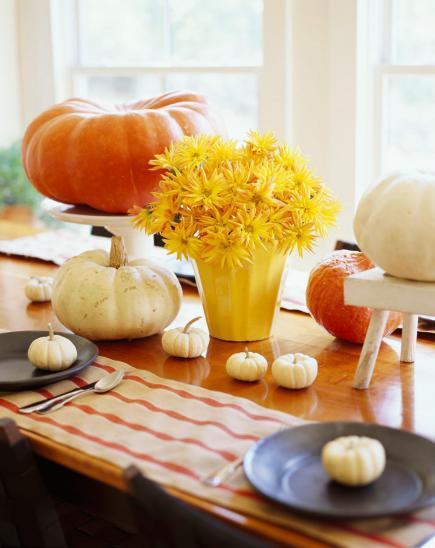 midwest living

This table setting is beautiful.  My favorite part is how simple and easy it was to add a dried leaf on the cloth napkins and tie a brown velvet bow around it.  So simple yet adds a lot of elegance!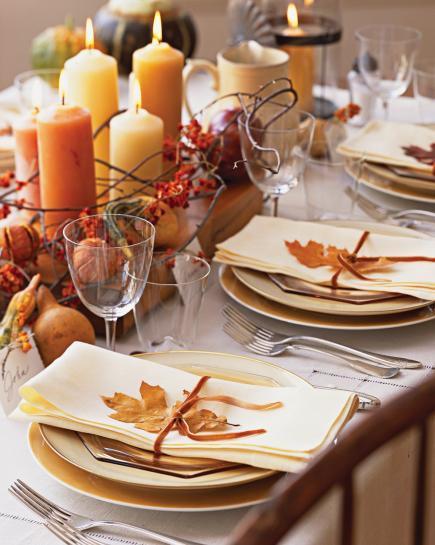 And here is one last LOVELY white pumpkin display!  Dry some hydrangeas and add it around the pumpkin in a planter.  VOILA!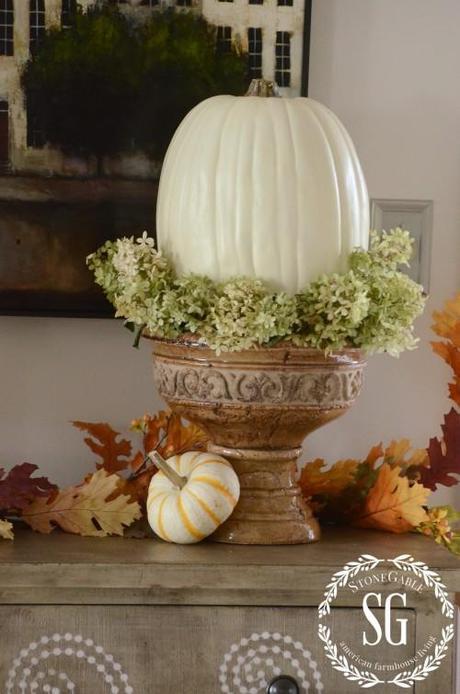 For those that want to get inspired for FALL GOODIES to serve up this Thanksgiving you can see my Pumpkin Bar with Cream Cheese Frosting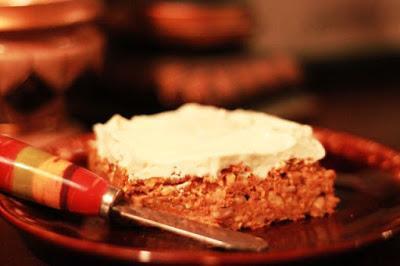 Or my Crockpot Pumpkin Custard! (easy!!)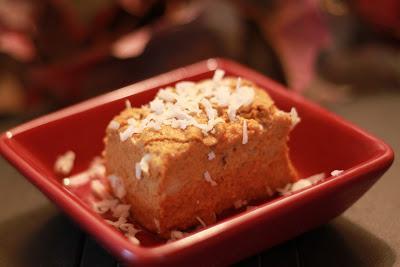 Which table scape was your favorite?  Have you ever decorated with the WHITE pumpkins before?
I have to say, these pictures have made me want to go out and buy a few! (OR, maybe I can just paint some of my orange ones - why are the white ones 3 times the price of the orange?!  Haha!  You guys all know I'm a very
out of the box creative thinker
- right?) I TRULY wish you the best holiday season ever. :-)  
Peace, Love and Joy my friends.