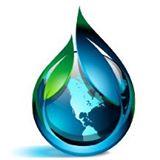 Tesera Systems Inc.
Added by CanadianGIS
0 reviews
Listed in GIS
619 Goldie Avenue Victoria British Columbia V9B 6C1
250-391-0975
Updated:
Mar 12, 2014
Overview Reviews
Tesera System are an agile company supported by an innovative team of information technology and GIS/geomatics software specialists, research and climate scientists, risk analysts and statisticians, engineers and environmental resource specialists. They deliver creative solutions to problems of sustainable forest, land, and resource management.
Related
---
Tags:
Consulting, GIS, Other
Please login to add your review.