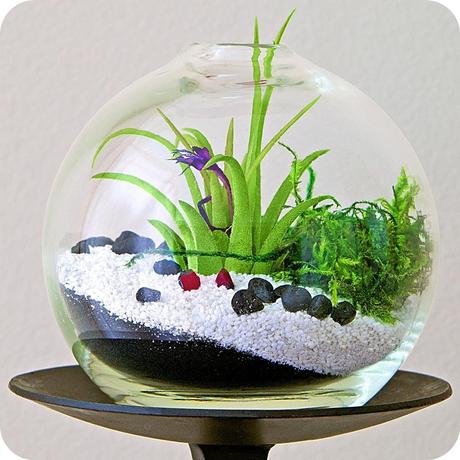 Gardens are the best place to be at in any state of mind! Beautiful trees, creepers, blossoming flowers, birds chirping around, is a completely delightful sight to please your mind and soul. After spending long exhausting working hours at your workplace, a short walk in local parks or gardens can make you feel blissful and rejuvenating once again. But, these days, it is a very rare sight. Due to the development of concrete jungles everywhere, gardens nearby to almost all the residential areas is not that evident. Even if you have gardens nearby, fetching out time from the hectic schedule of daily work routine would leave you helpless in availing the facility.
The best way is you can develop a small garden for your own in your bungalow. But again, most of the houses these days are flats providing a very little space for this art work. Even if you have gardens developed in bungalow, its maintenance is not that easy. You will have to hire professional gardeners a week at least for tree and shrub cutting, medicating plants and all which would be a cost incurring gesture.
To save yourself from all these complexities, you can easily switch to Terrarium. It is a garden in glass container which has an environment with self productive climate. It is a beautifully designed convenient interior garden. Terrarium can be either open or closed. You can make use of this glass container to plant varieties of plantations and use them on your desks, study tables or even in drawing rooms as a part of interior decoration. An open terrarium will receive a direct sunlight while a closes terrarium will receive a bright sunlight but would be protected from direct one.
You can have a mini door garden in your own living or work place in just 3 simple steps
Choice of Terrarium- Selection of appropriate set of plants for your terrarium is very important to stay intact to its very whole and sole purpose. The set of plantation selection should be such that it would be small in size, shade orientated, have toleration for a particular level of humidity and be less expensive to grow.
Choice of Container- The choice of container should be very selective so that it can deeply and strongly hold the roots of the plants maintaining an appropriate level of humidity. You can buy these containers online which would be easier option to choose from wide varieties available at just one click. The types of containers can be cloches, bell jars, aquariums, vases etc.
Choice of Position- The terrarium should be positioned with absolute no flaws to support the growth of the plants. It is important that the container with terrarium should be placed where it would require the minimal maintenance. But at the same time, take an account of temperature, surface and light exposure.
Following the easy steps above nurture your hobby with a creative art work oxygenating your life for rejuvenating lifestyle.