Terracotta New York leading luxury scarf and accessory line, have just finished showcasing their Spring / Summer 2014 scarves collection at the ENK Accessorie Circuit in January.  The new Spring / Summer Hamptons Collection infuses prominent summer icons like crabs, beach umbrellas, starfish, sea turtles, and more. All Terracotta scarves are made of 100 percent silk in Italy with hand-hemmed borders.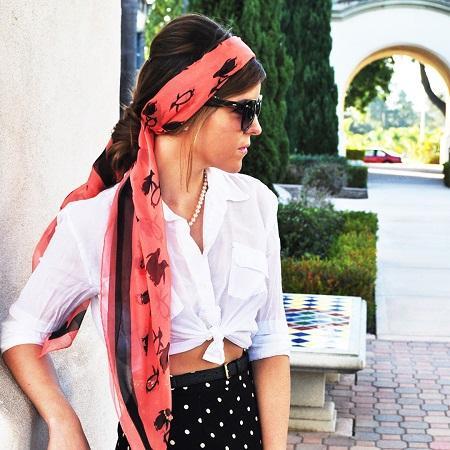 Terracotta New York Hamptons Collection 2014
"We're very excited to reveal our new Spring / Summer 2014 prints and fresh color ways at Accessorie Circuit," says co-founder Alina Cheung. "A number of Terracotta fans suggested various ocean prints so we decided to release a full collection around that theme."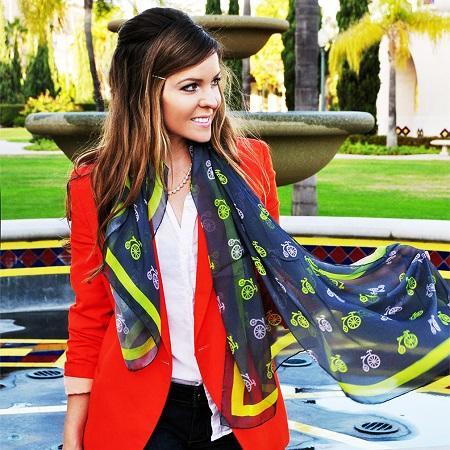 Terracotta New York Hamptons Collection 2014
Accessorie Circuit is a comprehensive women's accessory and footwear exhibition featuring designer and fine jewelry, handbags, footwear, scarves, belts, and gift items. The trade show is held three times a year during the January, May and August NYC market weeks. Fraiche Circuit is a newer platform for emerging designers within Accessorie Circuit that includes a curated selection of inspired talent that was handpicked based on their creative skills, craftsmanship, quality and originality.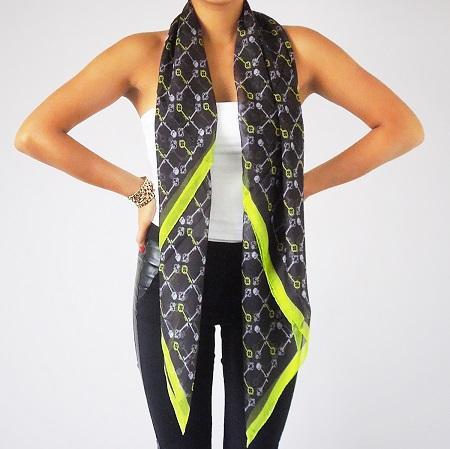 Terracotta New York Hamptons Collection 2014
About Terracotta New York:
Inspired by the long-standing tradition of simplicity and pattern in menswear, Terracotta New York brings you Italian-made luxury scarves and androgynous bow and neck-ties for women. Created by two former investment bankers, Terracotta has a touch of feminine flare, proving women can have just as much fun with a bow tie and a penguin pattern. To learn more about Terracotta New York, visit www.terracottanewyork.com.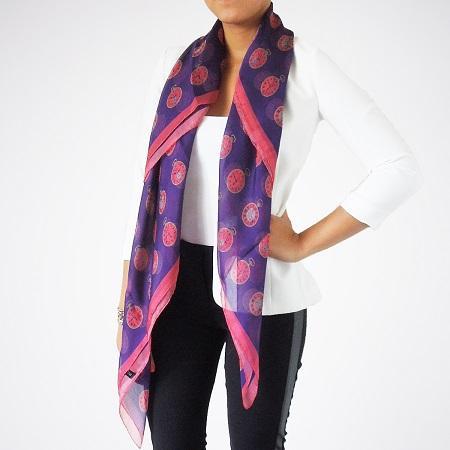 Terracotta New York Hamptons Collection 2014
Terracotta New York Co-Founder, Chief Creative & Marketing Officer
Alina Cheung developed her skillset and discipline on Wall Street, despite her lifelong interest in fashion & design. She kick-started her unconventional career path in Credit Suisse's Retail & Consumer Products Investment Banking Group in New York City, where she worked alongside a multitude of Fortune 500 companies – most notable clients included Best Buy, Kraft, Estée Lauder, Revlon, Levi Strauss and Nordstrom. After several years of analyzing and advising a number of outside corporations, Alina subsequently transitioned internally to a newly established strategy team within Credit Suisse. As the sole Associate supporting the Head of North America Sales, she focused on the branding and execution strategy of the company's multi-billion dollar fixed income business.
In 2012, Alina's experience as well as her artistic creativity and fashion curiosity culminated in the cofounding of the women's accessories brand, Terracotta New York. She currently serves as the Chief Creative and Marketing Officer, responsible for the creative direction of the company's product collections, as well as overseeing Terracotta's consistent and effective marketing efforts. Alina graduated with a degree in Economics from Barnard College / Columbia University in New York City.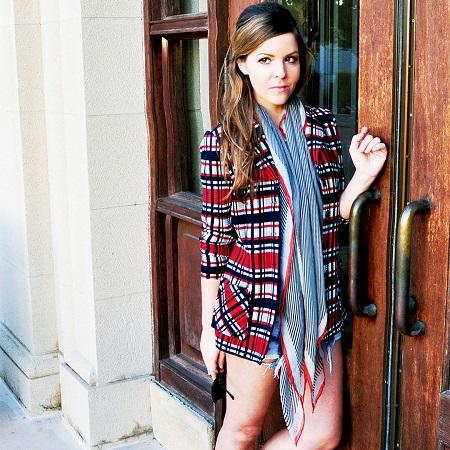 Terracotta New York Hamptons Collection 2014
Terracotta New York  Co-Founder, Chief Sales & Strategy Officer
Yidi's gradual transition from finance to fashion began during her tenure as an investment banker with Credit Suisse, where she worked closely with global brands and international retailers such as Tommy Hilfiger, Philip Van Heusen, Tory Burch and Graff Diamonds to address finance alternatives and explore strategic opportunities. After spending time in New York serving mainly U.S. and Europe based retail companies, Yidi relocated to Hong Kong to gain greater international exposure. Her most memorable banking moments include the sale of Tommy Hilfiger to PVH, visiting De Beers Group in Botswana and finally meeting Laurence Graff, the world's most luxurious jeweler.
Inspired by her clients' success in translating creative visions into timeless products and intrigued by the challenge of building a brand that embodies self-expression and individuality, Yidi co-founded Terracotta  upon returning to the U.S. in 2012. She serves as Chief Sales and Strategy Officer, where she is responsible for retail channel generation and overall brand positioning. Yidi holds a dual-degree in Finance and International Business from Georgetown University McDonald School of Business.