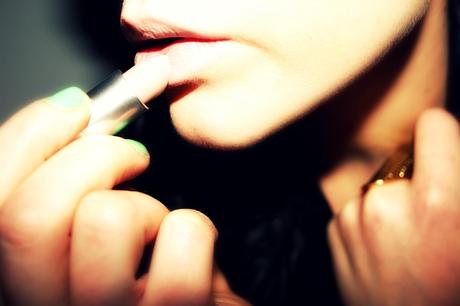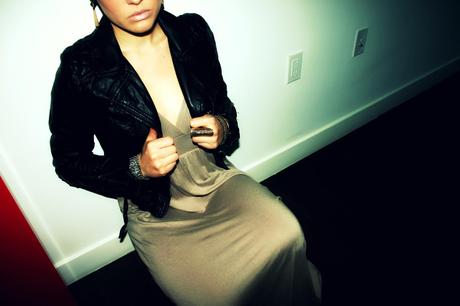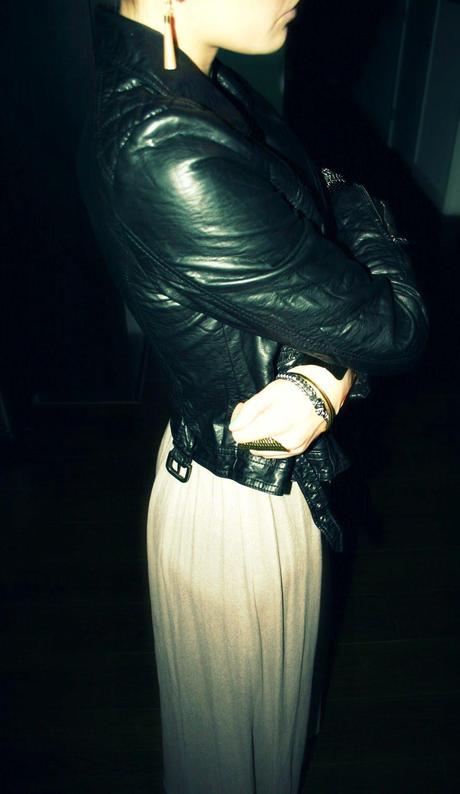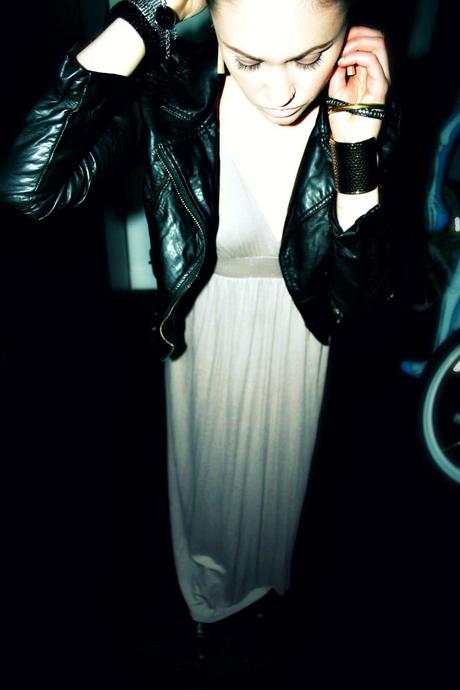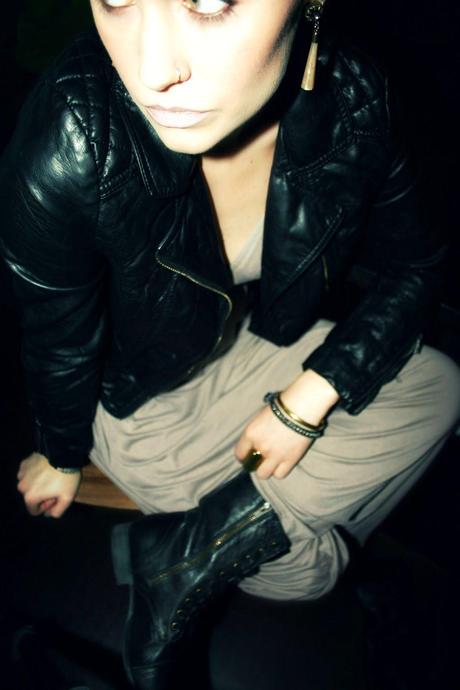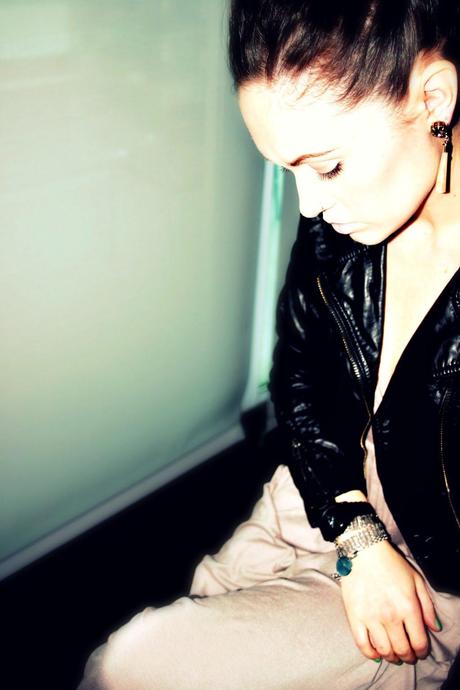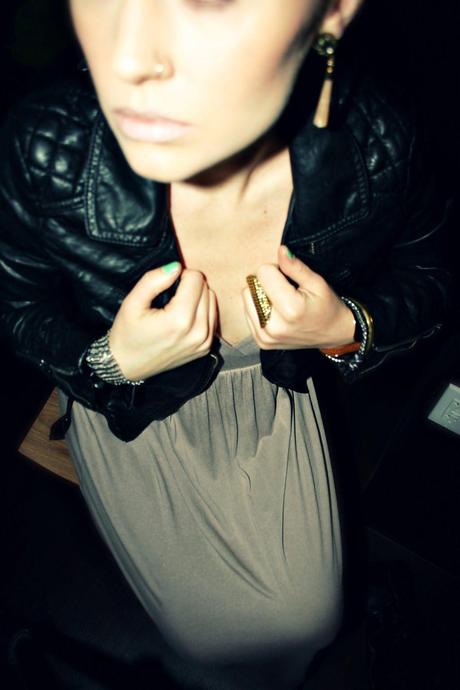 Wardrobe
Faux Leather Jacket: H&M
Long gown style dress: Found at JMR in SLC, UT. 
Leather Lace Up Biker Boots: Steve Madden
Jewelry
Stud Earrings: Urban Outfitters
Dangling Gem Earrings: Forever 21
Cuff: Pitaya
Bangles: Farmers Market and Forever 21
Large Ring: Forever 21
Chain bracelet and Black watch: Gifted from MAC Cosmetics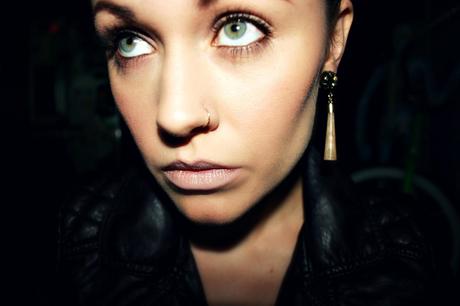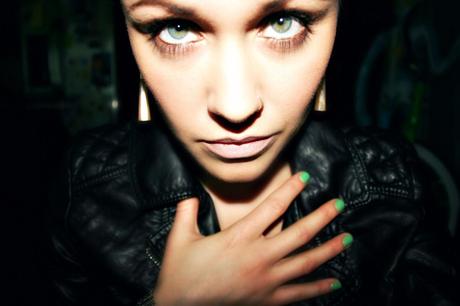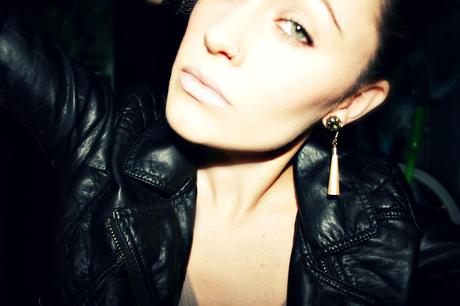 Cosmetics
Face
Studio Finish Concealer from MAC
Studio Careblend Powder from MAC
Studio Careblend Bronzer from MAC 
Laura Mercier Blush in Rose Petal
Highlighter in Soft and Gentle MAC
Eyes
Highlighter in Soft and Gentle MAC
Dark Purple from the Daphne Guinness Palette from MAC (Inner Crease)
MAC eye pencil in Coffee
False Lashes Mascara from MAC
Lips
Gareth Pugh for MAC lipstick in Restrict (obsessed!)
Nails
Mint from Love&Beauty
I've really been enjoying all these 'no makeup' makeup looks. Still enough to feel a little glamorous and little enough to feel comfy. I have yet to showcase this dress of mine and I've had it for a while now. I found it while casually walking around the mall on a lunch break a lot of months back. I LOVE the taupe shade and the way the casual fabric falls. The lines are amazing and the neckline is to die for. Plus, I'm coming up with all sorts of new and exciting outfits for my new jacket and biker boots that i'm so obsessed with momentarily.