Some of the funniest comedies ever made come from Britain. The UK is simply an unbeatable country for comedy, so I've decided to list ten of my favourite – ten of the best – British comedy films that you simply must see.
Hot Fuzz (2007)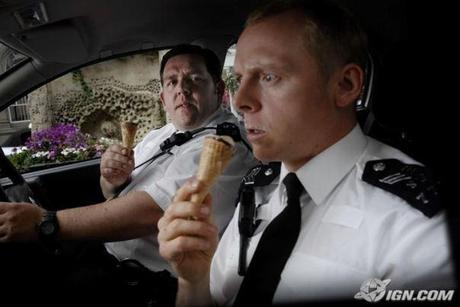 Edgar Wright's supreme triumph, Hot Fuzz is a superb and loving tribute to an entire genre of cop and buddy action flicks. Mixing surreal action with incredible comedy, Wright manages to successfully create one of the best cop comedies I have ever seen, and an absolute unmissable hit.
Shallow Grave (1994)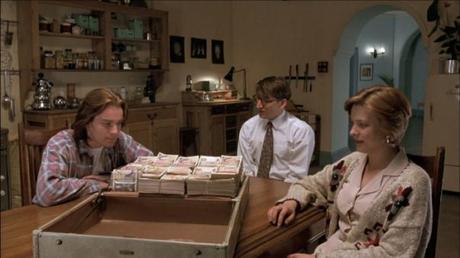 Danny Boyle's first feature, Shallow Grave is the shy younger brother to its successful follow-up Trainspotting, which is definitely not a comedy. Some could argue that neither is Shallow Grave, but I think it has that special, sly dark streak of black comedy that turns an otherwise routine thriller into something very special indeed.
Life of Brian (1979)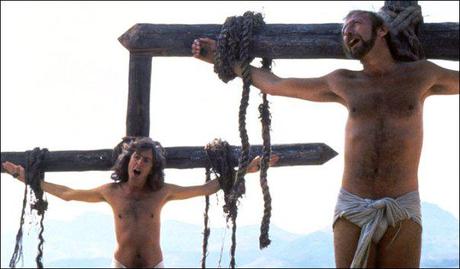 Arguably the funniest and most successful Monty Python film, Life of Brian is easily my one Python selection for this list, a beautiful send up of long fabled bible tails, turning the Holiest of them all, Jesus, into a laughable, funny, joke-ridden young Englishman named Brian, who, whilst perhaps not being the messiah, is certainly a naughty boy.
In Bruges (2008)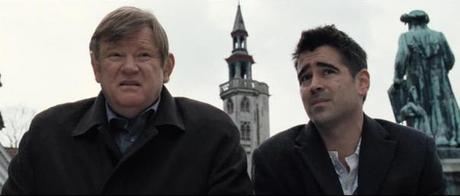 Martin McDonagh's incredible debut feature, In Bruges is an original, captivating and unpredictable buddy comedy with a helpful splatter of violence and drama. The dialogue is absolutely unforgettable ("YOU'RE an inanimate FUCKING object!"), the actors are perfectly cast, and the film's plot is so wonderfully timed, with twists no one sees coming.
A Fish Called Wanda (1988)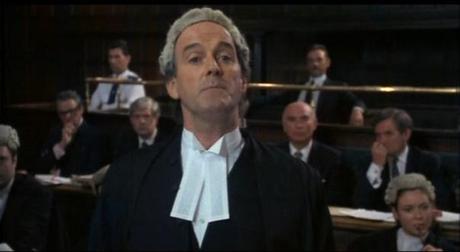 Long after Python broke up, two of its key members, John Cleese and Michael Palin, returned to make another, different kind of comedy. Throwing together a mixture of British and American actors, its a heist film completely unlike any other, totally ridden with unforgettable jokes, stellar acting and a perfectly written screenplay which understands its comedy and plays all the right cards.
Four Weddings and a Funeral (1994)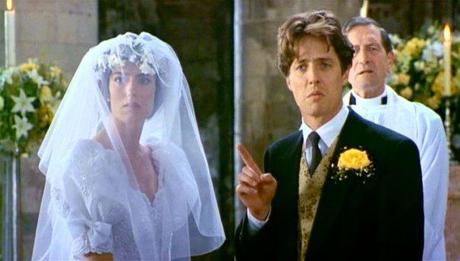 Though I'll admit to not loving this upon my initial viewing, it has after time occurred to me what a marvelous British romcom this is. Hugh Grant and Andie MacDowell lead the way in this fascinating and very funny comedy, never going over the top and always retaining a special charm which is what makes it so enjoyable.
Lock, Stock and Two Smoking Barrels (1998)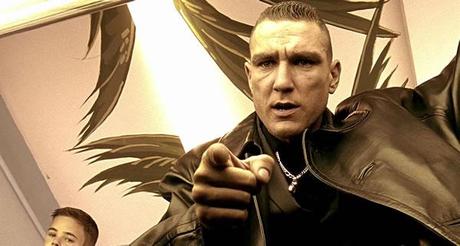 Guy Ritchie's supreme achievement, a film I liked even better than its more loved counterpart Snatch, is inarguably one of the most amazing, funny, terrific heist pictures ever made. The comedy is stellar, with countless one-liners, memorable characters, perfect plot twists and genuinely brilliant timing.
Shaun of the Dead (2004)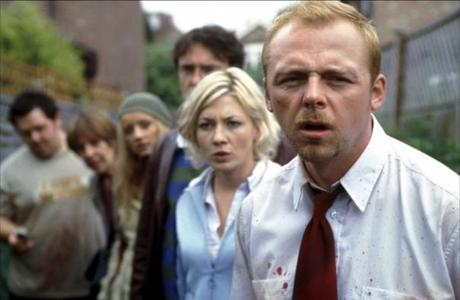 While not quite retaining that certain je ne sais quoi that Hot Fuzz would have three years after it, Shaun of the Dead is still a very funny sendup of a beloved genre, directed with skill and written with love. Its impossible not to laugh as jokes are rapidly thrown at us not at a pace which becomes overpowering, but at a speed which is still believable, even if over-the-top.
Snatch. (2000)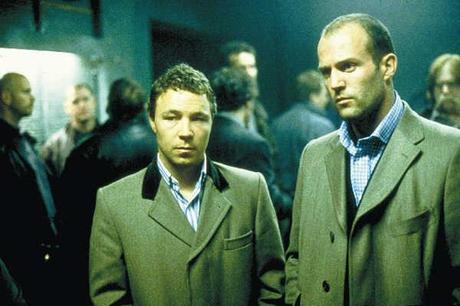 Guy Ritchie's Lock, Stock follow-up Snatch was applauded and acclaimed by audiences and critics as his best film yet, and that's not that far from the truth. Snatch has quickfire humour, a plot so messy but tidily organised that it becomes almost too much to comprehend, and acting that is simply transcendant of your average comedy, almost Oscar-worthy.
Withnail and I (1986)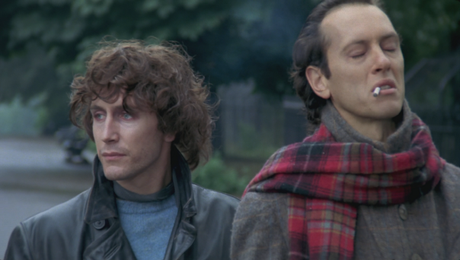 A classic British comedy if ever there was one, Withnail and I is one of the most beloved and enjoyable British films ever made. Set in the English countryside, it's a charming story of two unemployed actors whose quiet holiday soon gets very out of hand, in a manner which comes somewhere between Hot Fuzz and Straw Dogs, but a lot funnier and with virtually no violence.
–
That's my list. Are there any others you'd like to add? Leave a comment below. Thanks.