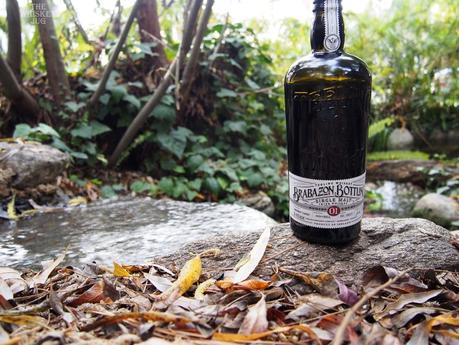 Last week we kicked off Irish Whiskey Month with the Brabazon 02 and so now we're back tracking to the Teeling Brabazon 01 which is aged in completely different casks. The B02 was aged in Port, which was nice, but the Teeling Brabazon 01 is aged in sherry and we all know how I feel about sherry (well at least the frequent readers do anyways)… hint; I love it.
It's not a massive first-fill-sherry-monster; based on the color and flavor it seems to have relied heavily on 2nd+ fill sherry casks with maybe 1 first-fill thrown in to help bolster that sherry profile. So while it carries that sherry profile the Teeling Brabazon 01 is more subtle than something like a Macallan Cask Strength, so don't expect a sherry bomb if you track one down.
Whiskey Review: Teeling Brabazon 01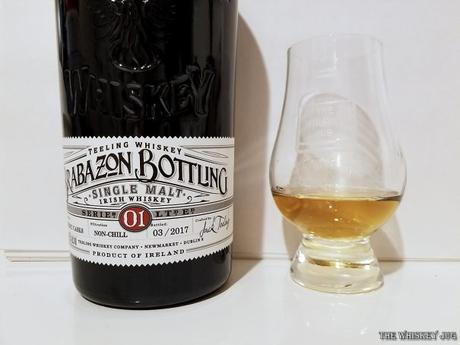 In Teeling's Words: Teeling Brabazon 01
"The Brabazon Bottling Series is a limited edition collection of unique Irish Single Malts capturing the full impact and flavor crafted through fortified wine cask maturation. Series No. 1 focuses on sherry cask maturation and consists of a range of carefully selected sherry cask aged whiskeys producing a full flavoured sherry influenced Irish Single Malt. This bottling consists of a vatting of 6 different sherry casks, carefully chosen for their complementary character. The Brabazon Bottling Series 1 is bottled at 49.5% ABV with no chill filtration allowing for all the natural flavours of this whiskey to be retained. Limited to just 12,500 bottles, this is a whiskey to savour."
Teeling Brabazon 01 price, ABV, age and other details
Region: Ireland
Distiller: Teeling
Mash Bill: 100% Malted Barley
Cask: ex-Sherry (1st, 2nd, etc. fills)
Age: 14 Years
ABV: 49.5%
Cask Strength | Non-Chill Filtered | Natural Color
Batch: 01
Price: ~$100
Teeling Brabazon 01 Tasting Notes
EYE
Amber
NOSE
Sherry sweetness, strawberry shortcake, vanilla, hazelnuts, toffee, dried dark fruit and hints of marzipan and fresh popcorn (not buttered).
PALATE
Sherry sweetness, strawberry shortcake, vanilla taffy, nuts, cocoa, citrus peels, malt and light notes of spice, fruit and leather.
FINISH
Long -> Sherry, malt and nuts.
BALANCE, BODY & FEEL
Great balance, full round body and a thick oily body.
Teeling Brabazon 01 Review – OVERALL
My only complaint about the Teeling Brabazon 01 is that they should have used more first fill sherry barrels in this. The sherry essence is unmistakable here, but it doesn't have the power, the oomph or depth of a sherry bomb. It's more of a pop than a detonation. However, it is quite elegant in that pop.
The aroma is elegant, subtle and layered with the dark fruity sweetness and malty character. The palate is a nice heavy ball of candied notes, sherry and nuts; the finish being a nice extension of the palate as it fades out. The Teeling Brabazon 01 is a solid single malt and if it was readily available in the USA at a good price it would be a permanent fixture in my home bar.
SCORE: 89/100 (B+)