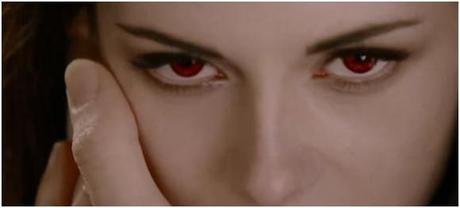 Summit Entertainment has officially released the teaser trailer for The Twilight Saga: Breaking Dawn Part 2. The film is directed by Bill Condon and written by Melissa Rosenberg. The project is based on the novel Breaking Dawn by Stephenie Meyer.
Film The Twilight Saga: Breaking Dawn Part 2 stars Kristen Stewart, Robert Pattinson, Taylor Lautner, Peter Facinelli, Ashley Greene, Kellan Lutz, Jackson Rathbone, Elizabeth Reaser, Nikki Reed, Billy Burke, Rami Malek, Maggie Grace, Mackenzie Foy, Tracey Heggins, Judi Shekoni, Omar Metwally, Andrea Gabriel, Rami Malek, Angela Sarafyan, Marlane Barnes, Lisa Howard, Patrick Brennan, Noel Fisher, Guri Weinberg, Lee Pace, Toni Trucks, Bill Tangradi, Erik Odom, Valorie Curry, Joe Anderson, Olga Fonda, Janelle Froehlich, Masami Kosaka, Sebastiao Lemos, Amadou Ly, Ty Olsson, Wendell Pierce, Carolina Virguez.
Watch the teaser trailer for Bill Condon's The Twilight Saga: Breaking Dawn Part 2 which aims to hit theatres on November 16th, 2012.
Synopsis
The astonishing conclusion to the series, THE TWILIGHT SAGA: BREAKING DAWN — PART 2, illuminates the secrets and mysteries of this spellbinding romantic epic that has entranced millions.