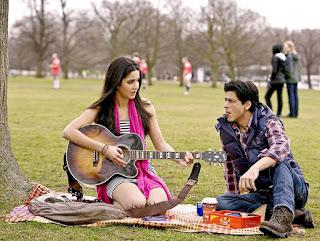 Okay so we have a
Yash Chopra
flick coming up this Diwali. The possible release date announced is November 13. But what's so special about this movie is that they have not made the name of the movie public. Even the stars are pretty concerned about not giving out the name of the movie.
This movie is a
Shahrukh Khan
,
Katrina Kaif
and Anishka Sharma starrer. Yash Raj Films have released a teaser of the same.
But one thing is for sure that the name of the movie is definitely not
London Ishq
just because it's been shot at London. As per the spokesperson of Yash Raj Films:
"Despite repeated confirmations that Yash Chopra's film still remains untitled, large sections of the media continue to call it London Ishq. This is completely baseless, inaccurate and detrimental to the film."
Yash Chopra has always been a great entertainer in Hindi films. I am sure with names like A.R.Rahman, Gulzar and SRK, he would deliver another Box Office hit this time too.