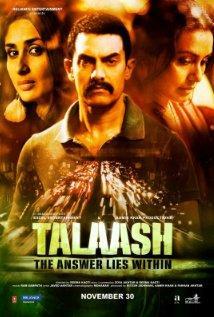 An Amir Khan movie always draws lots of expectations. Honestly, I am not an Amir Khan fan. Undoubtedly I admired many of his flicks including Dil Chahta Hai, 3 Idiots, Rang De Basanti et al, but nonetheless I never believed that he cannot make "bad" movies. He made Ghajini too, didn't he? So when I went to watch Talaash, I went without a mindset (an ofcourse to watch Kareena Kapoor), and so it didn't disappoint me at all!
Talaash is the story of a Mumbai cop, Surjan Singh Sekhawat played by Amir himself, who is keen on searching for answers to the mystery created by the death of a movie star, all the while trying to cope up with a failing marriage due to his son's death in a mishap. He is being helped by a prostitute named Rosie played by Kareena Kapoor.
This review is somewhat in response to another review written by some bloke Souvik Gupta.
First thing, Indian viewers still haven't adapted that taste where they can enjoy a different storyline in Bollywood movies, which is why Aks failed at the Box Office. But I personally feel that it was a decent adaptation of Fallen, and Amitabh played Danzel Washinton quite nicely in Aks. Similarly, people like Souvik cannot yet digest a movie with overlapping genres. If they have gone to the theaters to watch a thriller, then thriller they must have. The movie turns into a pure trash simply because it turned into a horror movie by the end of it.
And as he put it, "what in the freaking world, is the hoopla about prostitutes, black-mailing pimps, a lame man trying to save his middle-aged overweight hooker girlfriend, when the story is about a ghost avenging her death.", well, I would like to quote Anirvan Mukherjee here: "His logic is akin to saying that Don Corleone could have easily bumped off his enemies in the beginning of The Godfather so why did he not do that!" Probably Souvik thinks that The Dreamers is a movie about incest, who knows!
Talaash
drew Rs 47.1 Crores at the domestic Box Office in the first weekend not for nothing.
And just on a sidenote, Rituparna, why would you compare Amir Khan the "preacher" with Amir Khan the actor! Just because Amir "preached" against superstition in Satyamev Jayate doesn't mean he cannot do a horror movie! Its as good as saying that Amrish Puri is heinous just because he portrayed a rapist in one of his movies, or that Edward Norton is a schizophrenic just because he acted in Fight Club, or Anil Kapoor can become invisible in real life because he was Mr India! Not expected of you, seriously.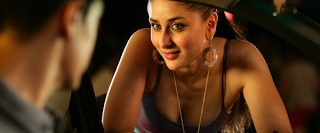 Granted, the screenplay of Talaash could have been better and it does have some ugly looking loopholes. And this movie is not Fight Club, its definitely not! This is a horror movie, which is pretty different from what Fight Club was, so comparing the two itself proves how lame the movie review was. Fight Club was about schizophrenia, Talaash is about an apparition. Hope you got that now buddy! But other than the screenplay, I think things a pretty a-okay as far as the other aspects of the movie goes.
The OST by Ram Sampath are pretty damn good and catchy, they does help create an ambiance for the plot to reveal itself. As far as acting is concerned, except for Rani, who I think should know that its time she stopped acting, Amir, Kareena, Nawazuddin Siddiqui have done pretty well.
Honestly, I think Souvik should be better off watching something in the lines of Khiladi 786. And if you haven't watched Talaash yet, I think you can be rest assured that it your money's worth.