Good morning merry sunshines.
A good friend always says this to me when I see her at early morning basketball practices. It always makes me smile.
I was a little creative with my oats and yogurt this morning…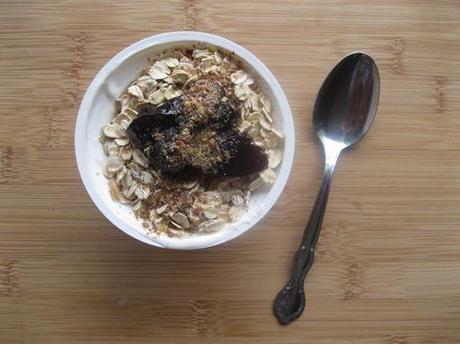 I was sad to find plain vanilla greek yogurt in my fridge. But fruit preserves to the rescue. I added a heap of blackberry preserves and magically my plain, dull yogurt became vanilla blackberry yogurt!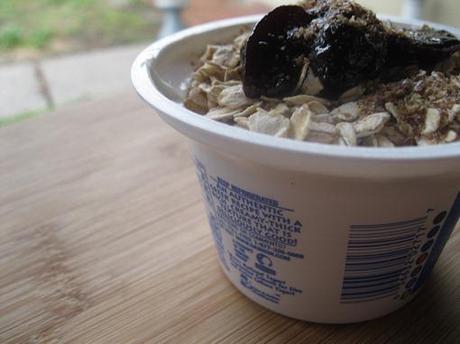 To my yogurt I added 1/4 cup old fashioned oats, 1 TBSP blackberry preserves and a pinch milled flax seeds.
Did I mention the preserves turned my yogurt the best shade of purpley pink?!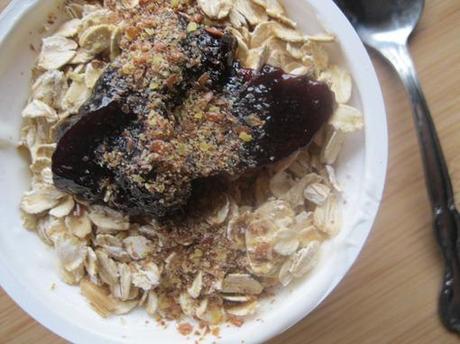 With my yogurt I had a marvelous cup of tea. So now I'm introducing you to a new segment I want to do on the blog…
Tea of the Week!
I can't drink coffee anymore because I'm taking a more homeopathic approach toward health and coffee is a natural antidote to remedies. I've been drinking and trying tons of teas and I thought it would be fun to feature a tea every week or so.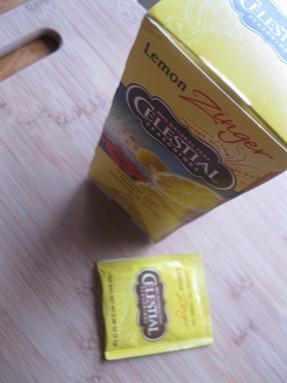 I love this tea. Celestial is one of my favorite tea companies, so far, and their Lemon Zinger tea is a favorite. I love lemon tea in general but the addition of spice and a little tang is brilliant. The weather has been so stormy I've been enjoying mugs of Lemon Zinger left and right.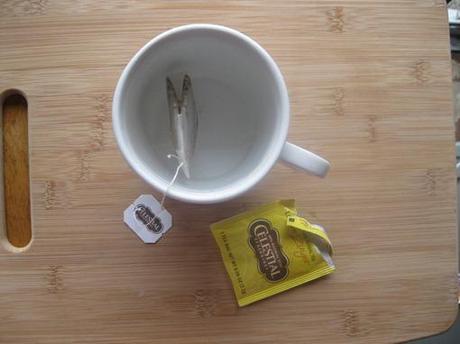 This is an herbal tea so it's naturally caffeine free. Can I just mention how sensitive to caffeine I am since quitting coffee? It's nuts! If I have a diet coke or a green tea my hands actually shake after just one!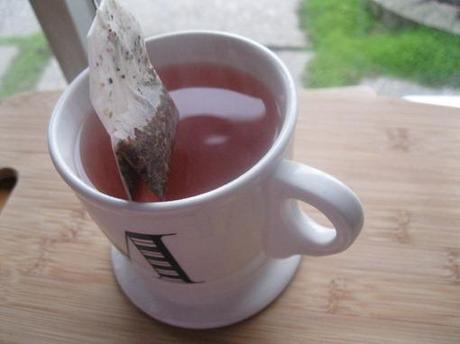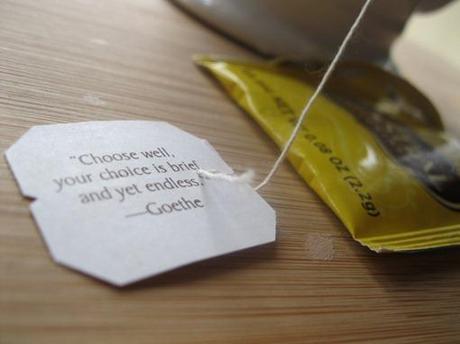 I'd love any and all tea comments! Don't be shy
I'm thinking about making a tea of the week page. What do you think? Maybe an archive page that includes the feature of the week article and then teasers from the 6 previous entries.