I'm trying so hard to get back on a posting schedule. It's just been really hard. I'm so out of practice. I forget to take my camera or I forget to actually photograph my eats. Sometimes I just forget to write a post all together. I guess I need to make blogging a little more of a priority.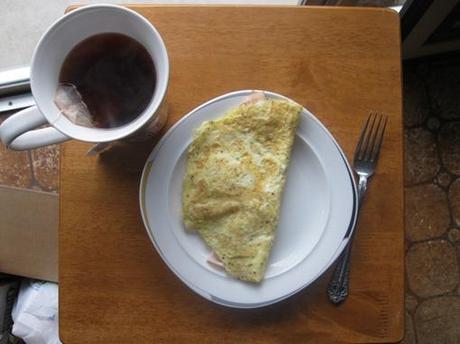 How's the South Beach Diet Going? Week 1
It's been great! Only one thing… I really should have planned my two week "restrictive" phase 1 for a week that didn't include a holiday. Easter totally ruined my first week. I just couldn't pass up my mom's Egg Casserole or a Lemon Dirzzled Poppy Seed Muffin. Plus there was so much candy… ohh the Gourmet triple chocolate m&m's.
Pie… Berry Pie.
Anyways I'm back on the bandwagon after a day of "cheats". If I feel really good after this week I'm thinking about adding another week or half week at phase 1 since I cheated on Easter. I really want to get all the benefits from phase 1.
Breakfast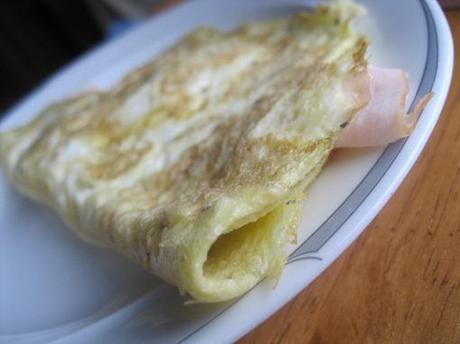 I made an omelet with one whole egg and one egg white. Then I stuffed it with some reduced fat pepper jack cheese and 3 slices of turkey breast.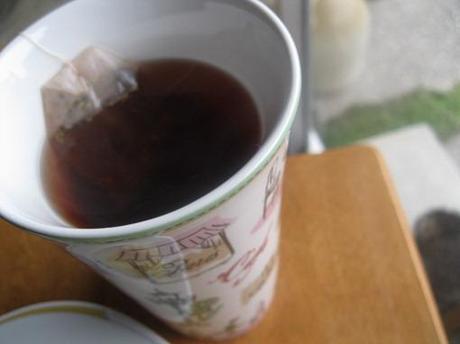 Of course I paired my omelet with some Lemon Zinger tea. It's no coffee… but I do enjoy it.
I'm hoping to get some serious blog work done today, including reading your entries, writing at least one more post to culminate my day of eats. Wish me luck!