Composer's Music Opens Carnegie Hall, Focus of New Box Set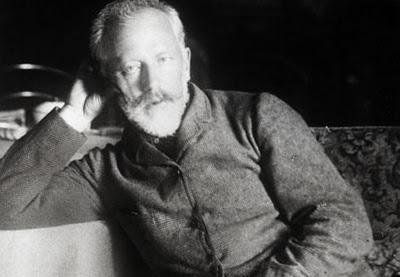 Piotr Ilyich Tchaikovsky, who conducted the opening of Carnegie Hall in 1871.
The always interesting budget label Brilliant Classics have unleashed their latest boxed set edition containing all (or most) of the published works of a major composer. Piotr Ilyich Tchaikovsky is the latest to get this treatment, in a 60-disc edition containing all of the orchestral works and most of the operas.
As with past Brilliant Classics editions, this set is a compilation from different labels. Here, the major operas and some of the minor ones are drawn from Russian opera companies, including a Bolshoi recording of Pique Dame and Mazeppa, and a pre-Valery Gergiev Kirov performance of The Maid of Orleans. Rare works include the early opera Oprichnik in an Italian radio recording under Gennady Rozhdestvensky.
The six symphonies are here, recorded by the London Symphony Orchestra under Rozhdestvensky and the Tchaikovsky Symphony Orchestra of Moscow Radio under Vladimir Fedoseyev. The ballet scores are the old (but excellent) recordings made by Ernest Ansermet and the Orchestre de la Suisse Romande. The set is rounded out with songs, piano works, and other rare Tchaikovsky works, many drawn from the old Soviet archives.
On October 5th, Carnegie Hall is celebrating the 150th anniversary of its opening concert, which was conducted by Tchaikovsky in his one visit to New York City in 1871. The season kicks off with Valery Gergiev, leading his Mariinsky Orchestra forces in a gala performance featuring guest soloist Yo-Yo Ma.
The program opens with Shostakovich's Festive Overture, followed by Tchaikovsky's Rococo Variations for 'cello and orchestra. Rimsky-Korsakov's orchestral showpiece Scheherezade ends the program, which will be performed without intermission.
On October 6, the regular Carnegie Hall season opens with a week-long stand featuring Mr. Gergiev and the Mariinsky Orchestra. The first three concerts, on Oct. 6, 9 and 10 will feature all six Tchaikovsky symphonies, with two on each program. The final concert, on Tues. Oct. 11 features Prokofiev's ballet score Romeo and Juliet, the First Tchaikovsky Piano Concerto with soloist Daniel Trifonov, and Shostakovich's First Symphony.