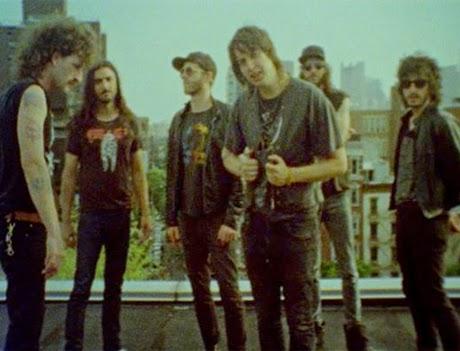 Julian Casablancas releases his second album away from The Strokes, the first with The Voids on Monday proving he is more than the frontman of the most influential band of a generation. I first came across the New York quintet as word spread about their phenomenal debut album Is This It which was causing hysteria in America, copies were being imported to the UK as no official release had happened, this was before the internet made it easy to acquire music making the hype and myths surrounding The Strokes unique and interesting, that kind of thing will never happen again.
The Strokes became an obsession for the NME who bigged them up so much that they were promoted to the main stage at Reading and Leeds Festival in 2001 before they had really done anything over hear. I saw them but they didn't blow me, it was a quite dull affair as they stood their looking cool playing songs I didn't know, but a few weeks later I heard Is This It which did blow me away and thirteen years on it still does. It is the perfect album.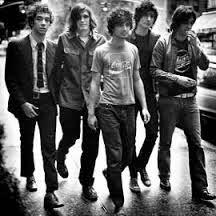 This is where a band changed everything. A once in a generation thing. They made guitar music cool again. Indie was no longer 'student music', it meant something. It wasn't just the charts which saw changes thanks to The Strokes, fashion too, their skinny jeans, vintage tees and military jackets hadn't been seen since the seventies but these rich, good looking and cool-as-fuck kids updated the image.
For the next five years there was an influx of copycat bands popped up every week, it was exciting times and The Strokes will always have legendary status. As a band they aren't prolific, as individuals they have grown up a lot and used their solo projects as a place to relieve pressures with expectations. Julian's debut was heavy on the synths as he had the chance to experiment and from what we have already heard, Tyranny is heavier than normal with distortion prominent. The Strokes aced that lo-fi, youth-fuelled sound, they had to move on, even if their fans don't want them too.