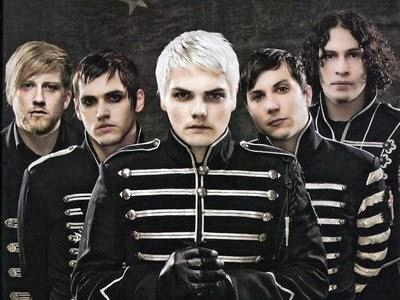 Gerard Way releases Hesitant Alien next week, the first solo music to spawn from the split it of My Chemical Romance, a band of misfits for the misfits. It seemed odd for a band, at the top of their game who could do no wrong, the pressure was off, probably for the first time in their turbulent career, which over a period of four albums saw line-up changes, addictions, break-ups, depression and hate campaigns, a band of New Jersey not only took on the world but they were winning as their final album, Danger Days saw them headline festivals and sell out arenas in minutes.
Every generation of teens need leaders, if you wore eyeliner and a fringe then it was My Chemical Romance shining their light through troubled days when growing up seemed impossible. From almost metal on their debut I Brought You My Bullets, You Brought Me Your Love to emo heartbreakers on the follow up Three Cheers For Sweet Revenge, the band turned a corner with the flawless The Black Parade, a stadium rock album which deserved more credit as they failed to shake off their emo tag which the Daily Mail didn't improve of.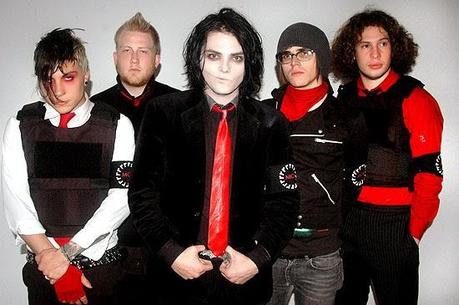 It can be tough for 'alternative' bands who break through to the mainstream as they are no longer the misfits but My Chemical Romance embraced the success without forgetting who they were or what they represented and why they played an important role for teenagers who didn't belong in a world where popular kids were the kings.
Danger Days: The True Lives Of The Fabulous Killjoys, the final release for the quintet didn't feel like the end, it seemed like a new dawn, this rock band had years left in them, well, that should have been the case. A year out of the lime light, having headlined Reading and Leeds Festival a new chapter was on the horizon, they headed back to the studio to start the fifth album. And that was it, it was over. They came, they conquered, they killed it quits whilst standing at the top of the mountain which they took years to climb. As cult bands go, My Chemical Romance had an army of kids on their side fighting a cause but it was the inner-demons, inter-band relationships which saw them pull the trigger on themselves.