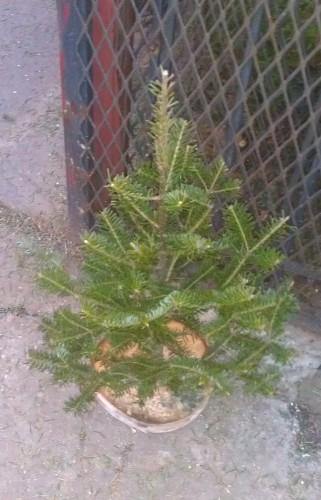 Last year was the first year I had on my own little Christmas tree! When Amie and I lived together, she loved putting up the tree but in the years after she moved out, I never had my own.
I thought it was a lot of work for a short period because I am in Louisiana for the holidays. But last year, I went for it! My Devillians were in town for Festivus and it was only right for me to have my apartment appropriately decorated to welcome them!
I found this little Charlie Brown tree in Fort Greene and decided it was perfect. A tree that fit in a shopping bag, definitely would make for an easy clean up!
Next came these  little silver and pink bow ornaments, perfect for my little tree.  When I started adding the ornaments, it needed more than ornaments. Lights were suggested but it's a mini tree.  I didn't think a full strand would fit or that it would stay upright! I decided it needed  flocking was the answer and searched for the supplies to flock my little tree myself.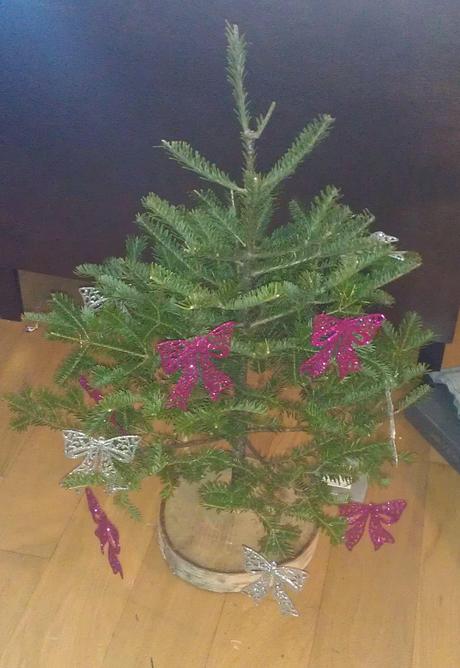 It took two cans to flock it and surprisingly (I think this is most people's experience), even my little tree required more ornaments than I originally thought!  I used different colors of pink tulle for the tree skirt and voila!  My little tree was MKB'd and adorable!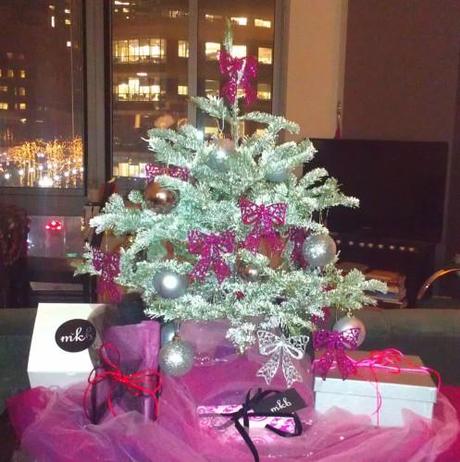 Now hopefully this will motivate me to get the decorations out and my 2013 tree decorated!  (I don't think it will grow much more than the 2012 tree!)
Is your tree up?  Do you have more than one tree?  What is your favorite part of holiday decorating? Let me know! 
xoxo- Kellie