Taylor Swift is Coming to Singapore in November 2015
To say that Taylor Swift has become the hottest pop star in the world would be an understatement. Taylor Swift has the hottest album in the world in 1989 and has continued to stun the world with her live performances. She sells out practically everywhere she goes and it's safe to say that she will do the same in November 2015 when she comes to the Singapore Indoor Stadium.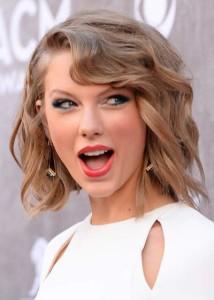 Taylor has performed here three times in the past with shows in 2011 and 2014. Her 1989 World Tour is coming to the Singapore Indoor Stadium on 7 and 8 November 2015. These two weekend shows are expected to be big shows and will be amazing and appealing for everyone to explore and check out as the show comes along.
Taylor has made a big name for herself in the past year with her hit singles from 1989 and her other hits from the albums she's released in the past making herself more noticeable. In fact, her video for the song Blank Space recently became only the fourth video on YouTube to have reached a billion views. Her video for Shake It Off is coming close to reaching that milestone as well. This is especially amazing considering how these videos are less than a year old while other billion-view videos from Psy and Katy Perry are much older.
Of course, the tour has been so popular that the odds of these two Singapore shows selling out is extremely high. Fortunately, people can head to Ticketbis to find tickets for seats in just about every space around the venue.
Singapore Indoor Stadium is especially excited to host this event. The venue, which seats about 12,000 for concerts, has housed shows for not only Taylor Swift but for many of the world's other hottest music acts including Take That, Coldplay, Justin Bieber, Westlife, 2NE1, Lionel Richie and Iron Maiden.
These acts have become very popular in Singapore but it's hard to find someone who has been truly as transcendent as Taylor has. Her talent and skill are proof that she's someone who is truly amazing and unique for all to check out.
Anyone looking to check out Taylor Swift's upcoming November 2015 shows in Singapore should certainly begin looking for tickets right now. With Taylor being the hottest and most talked about name in music right now, it is only a matter of time before her really comes out.