Last Saturday, the lovely Rosie Wolfenden and Harriet Vine from Tatty Devine came to Soma gallery in Bristol for a workshop and book signing.
I was a bit apprehensive to begin with; I wasn't going with anyone, I hadn't yet bought the book and ah, what Tatty piece would I wear?!
The workshop/book signing was from 2-4pm so there was plenty of time to turn up and join in.
I managed to get some handy parking just around the corner and off I went.  When I got there people were milling with cups of tea, cake and books to be signed.  Harriet was ushering people towards a table to start making tape measure rosettes for the workshop, one of the pieces in Tatty Devine's new book How to Make Jewellery.  I sat down next to a couple of friendly looking guys and got excited! (About the jewelry making, that is). Harriet was wearing the amazing, huge Owl necklace that's part of the current collection.
Here are some pictures from the workshop: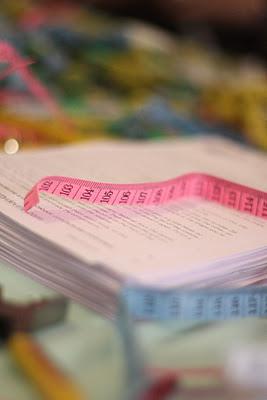 The tape measures on offer.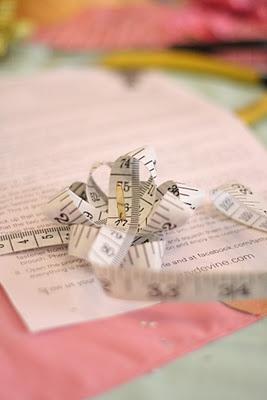 My tape measure rosette in the process of being made.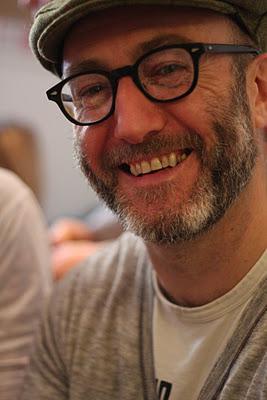 A gentleman I sat next to to make our brooches, who I do believe is Simon Jackson, purveyor of Dr Jackson's natural products.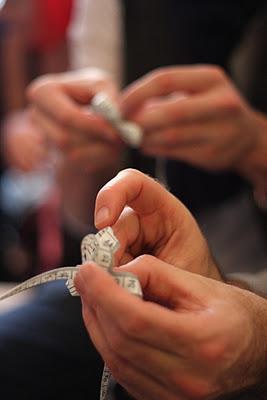 Busy hands a-makin.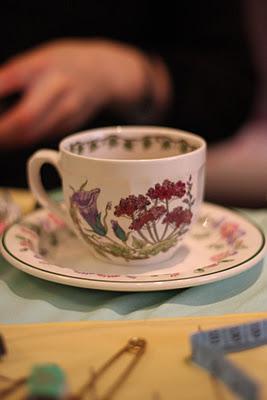 Tea!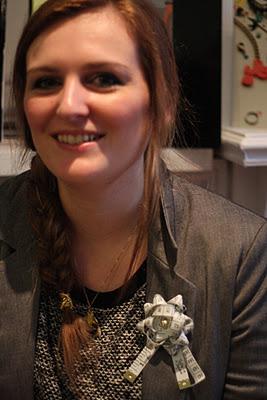 A happy workshopper.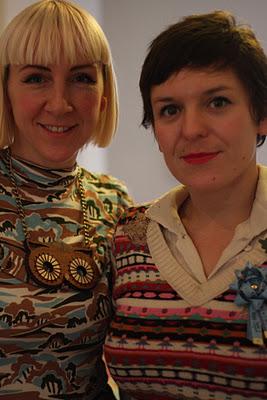 The ladies behind Tatty Devine, Harriet and Rosie.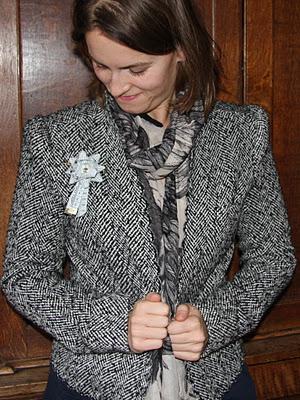 As it happens, on the day I forgot to wear any of my Tatty Devine jewelry but here's me, with my finished tape measure rosette brooch on a black and white Chanel inspired blazer.
I really enjoyed this workshop, it was interactive and everyone got a taste of the making process. It's great for brands to interact with their customers and I think this sets the likes of Soma and Tatty Devine apart, encouraging people to make and getting involved with their fans, customers and community.  Thanks Harriet, Rosie and Soma Gallery!
Follow Tatty Devine and Soma Gallery on Twitter @tattydevine @soma for their latest news.