Fall has arrived!
It's my favorite season… maybe because my birthday is in October, maybe because of that back-to-school excitement September still makes me feel. The air is crisp, the leaves are changing, and it's getting to be jacket weather!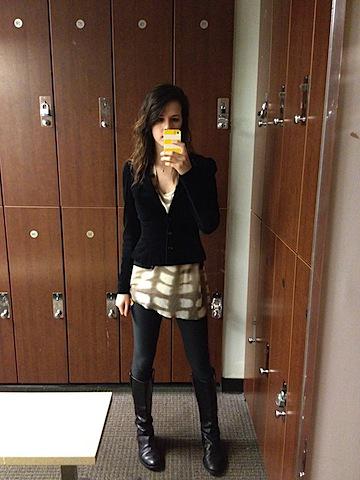 The calendar hasn't figured it out yet, but Starbucks sure has.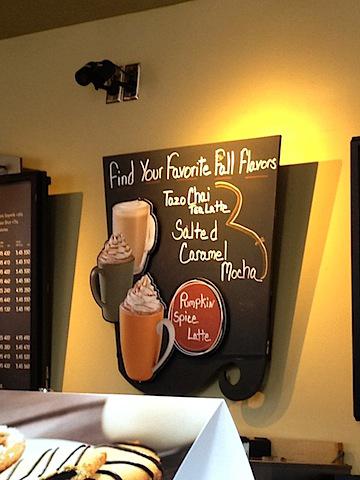 I've picked up a rather expensive new habit: every day after lunch, on my way back to the office, I pick up a Pumpkin Spice Latte. (A tall, no whip, 1 pump, soy pumpkin spice latte, that is.)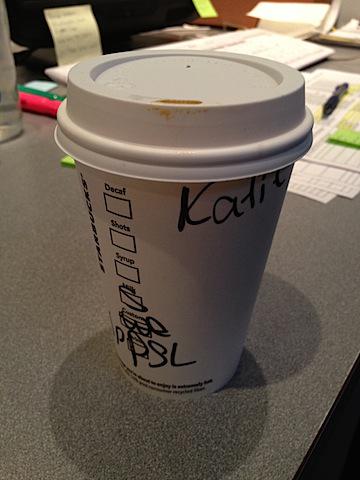 Yes, I've spent almost $15 this week on coffee this week, and it's only Wednesday. And yes… after the mug of coffee I have at home and the thermos I drink at work, I probably don't need any more caffeine. But PSLs are so damn good! And they make me really excited about the changing seasons. And, most importantly, because I'm treating myself like a best friend, and wouldn't you buy your best friend a treat that makes her happy?'
The adult beverage world is in on the fun, too. I picked up Blue Point's Pumpkin Ale the other day for At-Home-Happy-Hour (try it, it's fun). It was pretty good, but I didn't really taste the spice until halfway through the bottle.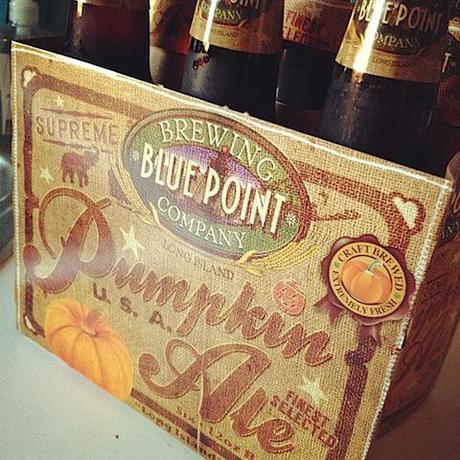 We've been in the mood for hot, comforting food lately, too. I made a Thai peanut curry the other day that was, if I do say so myself, pretty damn good.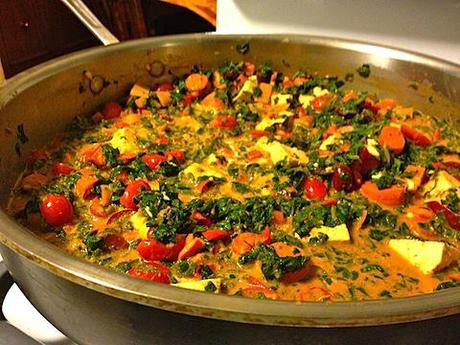 We had all of the ingredients on-hand already, but you could easily substitute with your own discretion.
THAI PEANUT CURRY
Serves 4
Ingredients
2-4 carrots, sliced
8 oz extra firm tofu, diced
1 red bell pepper, diced
1 cup grape tomatoes
1/2 bag frozen spinach
2T coconut oil
1-1/2 c. almond milk (or milk of choice)
4 t Thai red curry paste
3 T peanut butter
2 c. cooked rice
shredded coconut for garnish
Heat oil in a large skillet. Add carrots and cook 3 minutes. Add tofu and bell pepper and cook 3 more minutes, turning occasionally to prevent burning.
Add almond milk, curry paste and coconut oil and stir until smooth. Add spinach and tomatoes and bring to a boil, then reduce to simmer and cook 5 minutes more.
Plate with cooked rice and garnish with coconut. Enjoy in coziness.
What makes you feel cozy?