My last night at Canyon Ranch, I attended the taste of the Berkshires dinner in the demonstration kitchen. It was a delicious, healthy four course meal featuring local seasonal ingredients from area farms and producers. We watched one of the Ranch's chefs prepare the meal while he explained his techniques for our use them at home.
   We started with a Kale and apple salad. It was served with a homemade dressing of lemon juice, mustard, and Parmesan cheese. The dressing was perfect; it was light and highlighted the fresh flavors of the kale and apples.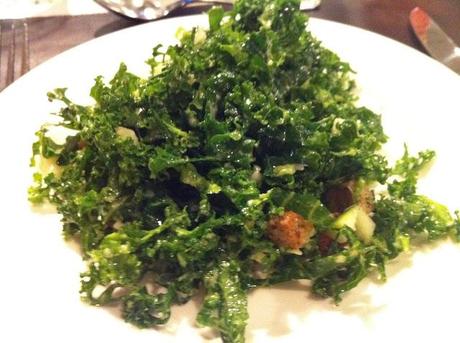 Next was a Thai chicken and coconut soup with shiitake mushrooms and fresh cilantro. This was the chef's take on Tom yum soup, a classic Thai dish, and it was the best interpretation I've ever tried!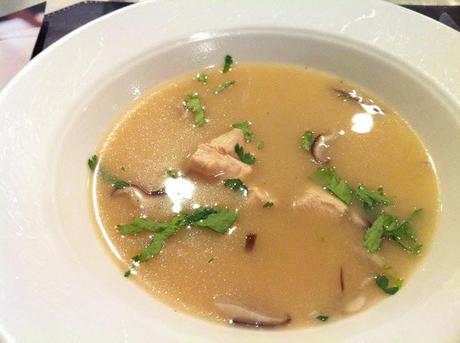 The main course was a grass fed beef tenderloin with butternut squash and cauliflower purée, braised greens and romesco sauce. The chef pointed out that the vegetable purées were simply done with no added cream or broth. My whole table agreed that the simple preparation really highlighted the vegetables and tasted so much more rich and flavorful than other similar purees we've had in restaurants.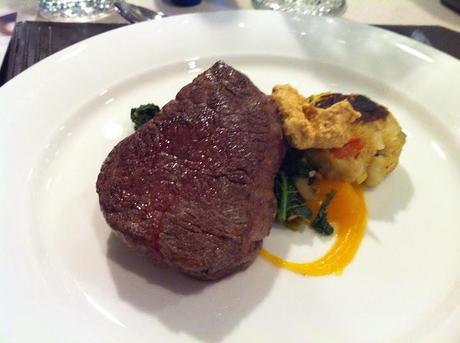 We finished with apple and fig beggars purses: crisp phyllo dough purses filled with chunks of fresh fruit.  These were light and satisfying after such a filling meal.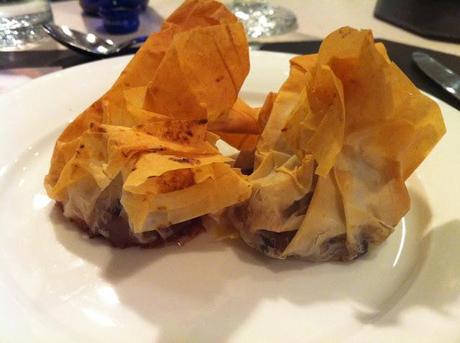 This was my favorite meal at Canyon Ranch; I enjoyed the entire experience including the demonstrations, the chance to interact with other guests, and the opportunity to learn about local farms. All four courses came in just under 800 calories and well within my goal of 1500 per day!