Taste of Iceland is back in Boston this weekend! Taste of Iceland, an annual festival that celebrates Iceland's vibrant culture, has returned to Boston with a series of events from March 14-18, 2014. Presented by Iceland Naturally, the five-day event highlights the best of Icelandic food, music and culture, giving Bostonians a taste of what life is like in Iceland.  This year's events include a special Icelandic menu at Rialto prepared by Icelandic chef Hákon Már Örvarsson, the Reykjavik Calling concert featuring Icelandic and Boston-area musicians at The Middle East, and Reyka Vodka Craft Cocktail Class at The Liberty Hotel.
          I had the chance to attend a media preview event showcasing items from the Rialto menu, and the food - flown in from Iceland - is definitely worth checking out! Here's a taste of some of the dishes I tried:
   Several passed Hors D'oeuvres including Icelandic dried-fish with butter, Cured Salmon in "Brennivín" with lemon-sour cream, cress and lumpfish caviar, Deep fried crispy balls of cod and potatoes with dill sauce, Poached salted cod "Bacalao" with cauliflower and "Söl", and Pickled herring with sweet rye bread, curry dressing, green apples and spring onions. They were all delicious and so creative, but the salmon with caviar was definitely my favorite and I may have taken seconds (or thirds)!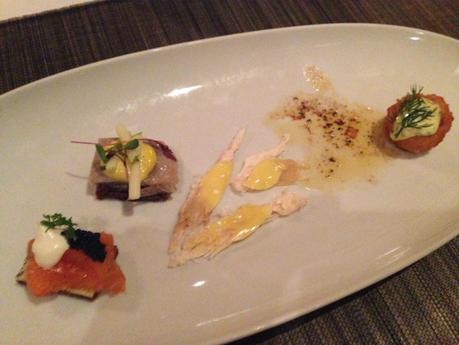 Icelandic Arctic Char with honey-grain mustard dressing, flan of horseradish, fresh herbs and dill oil - this was another favorite, the arctic char was cooked to a perfect medium rare and simply melted in your mouth.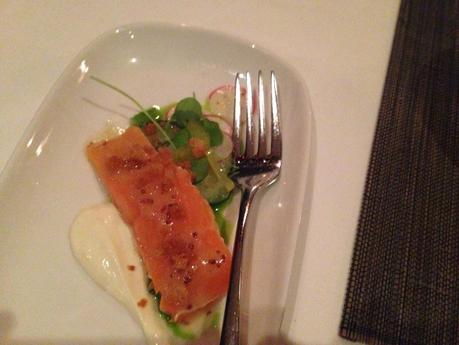 Seared filet of Icelandic lamb with glazed root vegetables, celeriac purée, juniper berry infused lamb jus reduction, dust of dried wild Icelandic herbs and blueberries. This was a unique combination of flavors, and though I've never tasted juniper berries, I really enjoyed them in this dish.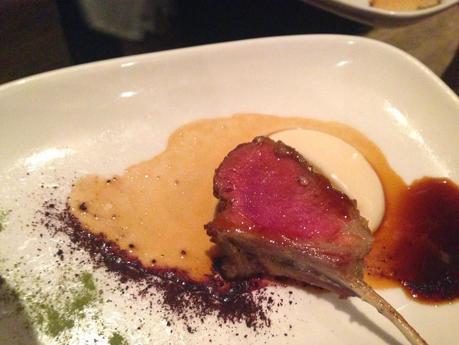 Dessert was a Delicate mousse of the Icelandic Skyr and Skyr icecream, served with apples and crispy oat – hazelnut crumble and cinnamon poached rhubarb. Another creative dish and very well executed - I've eaten skyr before but would never have thought about making it into ice cream!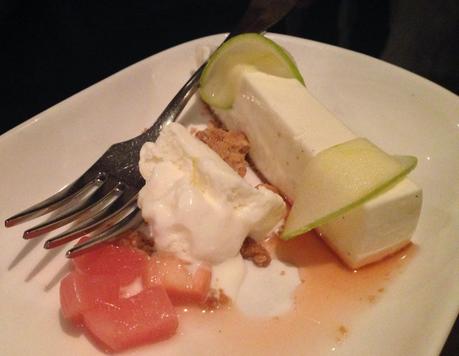 I've always had great meals at Rialto, and this was no exception. If you can make it in for this special Icelandic menu in the next few days, this is something you won't want to miss!