This post contains affiliate links.
The
Tarte Mermaid Collection
is here! These sea-inspired looks will make you a mermaid in minutes.
Clam-on
for glamour with the be a mermaid and make waves eyeshadow palette or brush on some mermaid magic with the Minutes to Mermaid Brush Set. With over 20 new products, this collection will have everyone convinced you're the real deal.
Make a Splash with the Tarte Mermaid Collection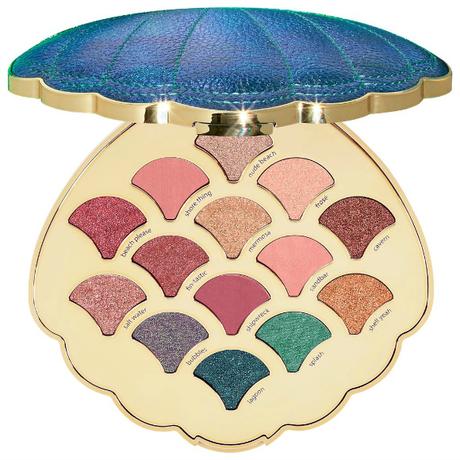 Create looks fit for a sea siren with these glimmering neutrals, jewel tones, and aquatic hues in matte and metallic formulas. With Amazonian clay and mineral pigments, the creamy powder formulas blend beautifully, while balancing skin on lids to prevent the pigment from creasing or fading.
This eyeshadow palette includes eyeshadows in nude beach (pale gold luster), shore thing (sienna), frosé (rose gold luster), beach please (maroon luster), mermosa (warm gold), cavern (burgundy luster), fin-tastic (antique bronze), sandbar (milk chocolate), salt water (pale taupe luster), shipwreck (mahogany), shell yea (bronze luster), bubbles (lilac duochrome), splash (turquoise luster), and lagoon (teal luster).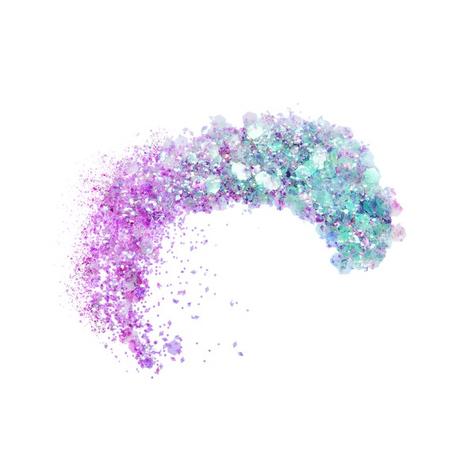 Mermaid Sea-quins, $9
The Mermaid Sea-quins add glimmer and shimmer without any fuss! Just sprinkle it onto your hair, cheekbones, or anywhere else you would like to shimmer and shine. Try pairing with Tarte's Mermaid Glitter Gel, which will help stick the sequins more securely to your skin. It will also add an extra dose of aquatic iridescence.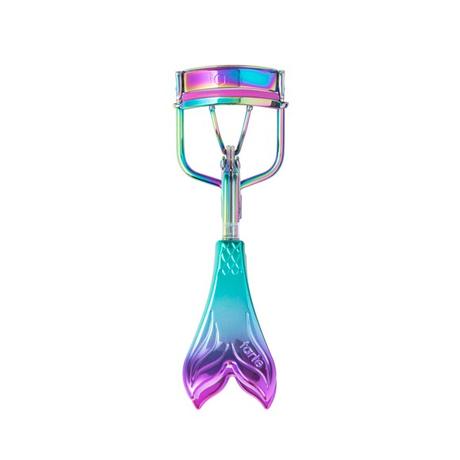 Tarte Mermaid Tail Eyelash Curler, $20
This collector's duo consists of limited-edition Picture Perfect Eyelash Curler as well as the Deluxe Lights, Camera, Lashes Mascara that are both bound to make a splash!
You'll create flawlessly curled and defined lashes with a holographic chrome lash curler, which is beautifully accented with
fin-tastic
, ergonomically-designed mermaid handles and a silicon pad that perfectly curls the lashes without pinching in the process. Tarte's iconic vegan 4-in-1 mascara curls and separates every lash with a 360 magniLASH wand for a naturally defined, voluminous look.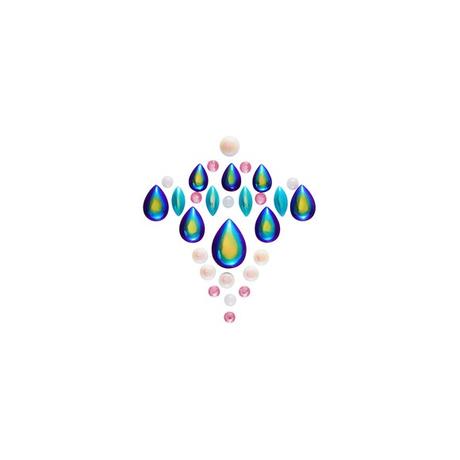 Mermaid Face Jewels, $12
These Mermaid Face Jewels adhere on the skin without budging, unless you remove them! It is a beautiful way to make a dramatic statement.