Stale but still trending- target recently launched a curated dress collection in partnership with three designers. As much as I was excited about the launch post the preview/teasers, the actual collection was a tad bit disappointing. While the collection was designed keeping in mind the weather and included plus sizes as well, there was no newness per se. The buzz around this collection was through the roof but whether it was worth- let's check it out!
RIXO, ALEXIS and CHRISTOPHER JOHN ROGERS, three designers recently graced the Target shelves with their exclusive designs. The collection launched May 16th @3am EST and yours truly set an alarm for around 2:55am to shop the collection firsthand. These designer collaboration collections usually tend to get sold out in hours of launching, so I woke up in the middle of the night to shop the collection.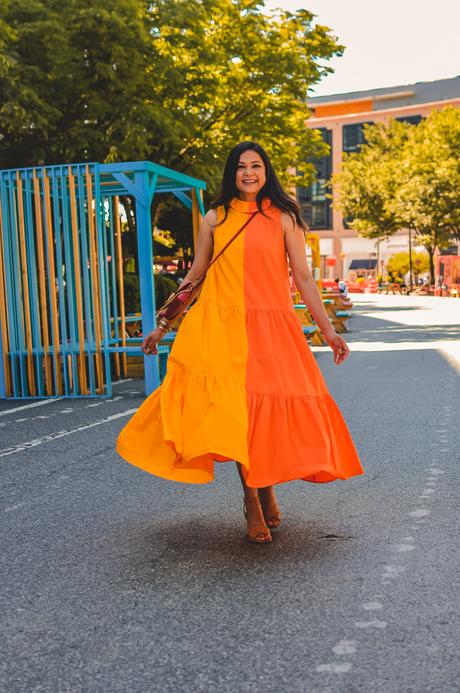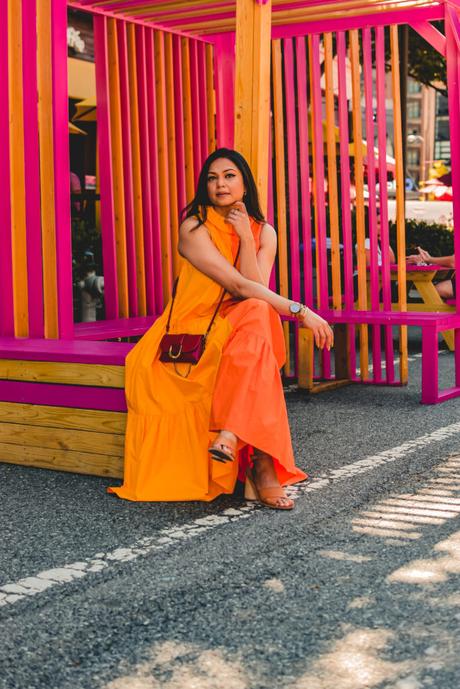 Outfit Details

Since I don't enjoy shopping theses launches at the store, I had already saved my favorites prior to the launch, so it kind of saved me the browsing time. I just updated the wishlist with my sizes and was finished with my order in under ten minutes. I ordered around 8 dresses, a couple in multiple sizes for trial purposes. The ordered promptly arrived in two days, which BTW is the normal delivery window for target orders.
Anyhoo, I was most excited about colorblock dress, so I had to try it first. I was in love with it instantly. The cut, the fit, the length, the ruffled neck detail, everything about this was incredible. It fits TTS and I am wearing a size Small. It comes in a pink option as well. My only concern is that the collar doesn't stay high an put as pictured on the model. Other than that I have no complains.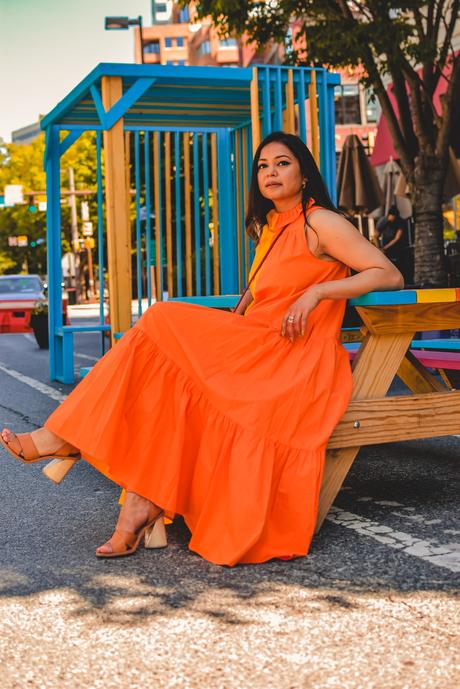 I even ordered and dress. The former one is another pretty number that fits TTS. I wore a size 6 to a date night with hubs, pictures coming soon to my I. The latter is pretty but not a summer dress at all. The satin fabric is stretchy but still thick making it sweat-prone. Love it but not sure how much I'll wear it.
I was also excited about a green-black polka dot dress that is sold out. Admittedly it is by-far the most bizarre-fitted dresses I've ever tried. Size 6 ( my usual size ) was super tight in the sleeves. I couldn't even get it past my elbows so there was no question of trying it on entirely. So that was a total bummer.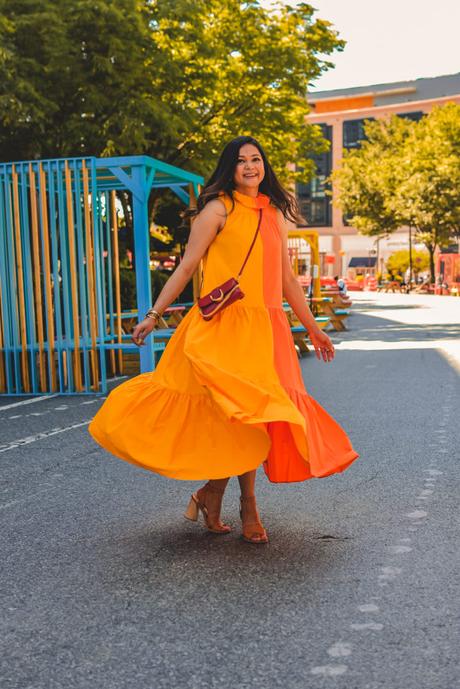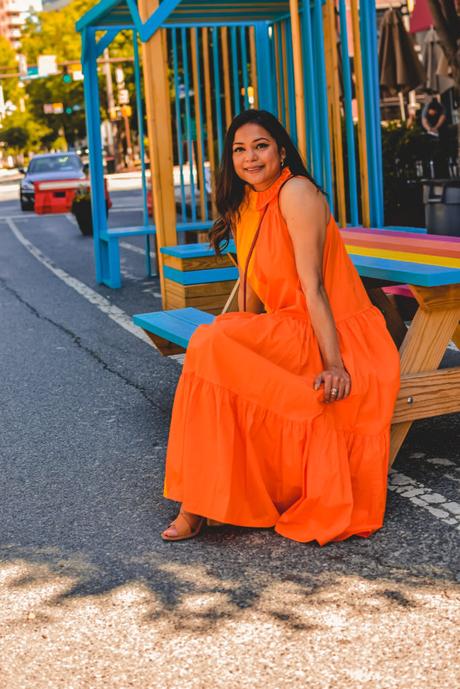 Now talk to me about this one which was also available in a multi-colored fabric. The latter seems to have gotten sold out in seconds and I won't doubt it at all. It is a stunning dress with the most romantic sleeves. But, the sizing is way off. I tried both a size 4 and size 6 and none worked. The body lower body was fine but the upper hand felt squished. Clearly it is a dress meant for smaller chest only. Hence both sizes had to go back.
The remaining three dresses were a complete miss. While the collection was well-planned and reasonably-priced, the size discrepancy and the quality of ten fabric across the board was a downer for me. It might be a hit in some books but in mine it just wasn't worth, at least not worth waking up in the middle of the night to shop it. Well played target though!!! What do you think about the collection?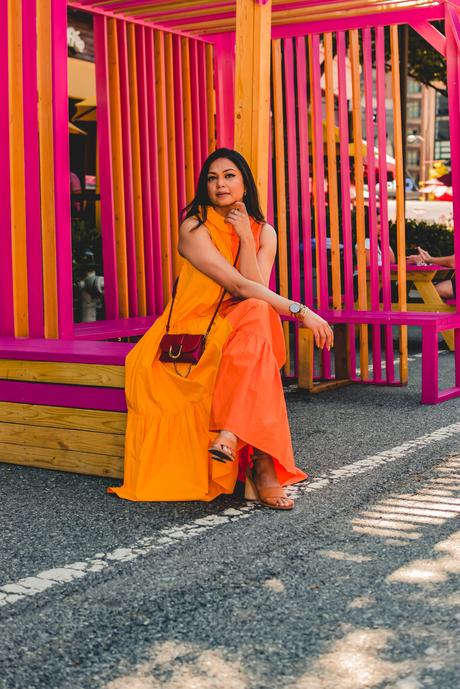 Shop my target picks

JavaScript is currently disabled in this browser. Reactivate it to view this content.
Congratulations to Katie of Hello Katie Girl,she is the featured blogger of the week.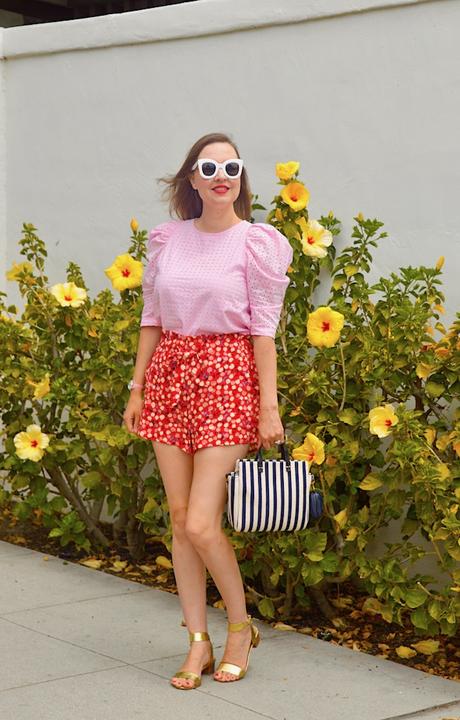 Now it is your turn to share your favorite looks.