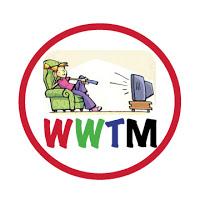 The answer to Tuesday's Trivia Question: Captain Von Trapp sang the song Edelweiss alone and with the family in The Sound of Music
FIRST FIVES: My husband! Rich Carruba, Caryn Vitolo, Kathy Connelly, Lou Rossi & Nancy Provod
Honorable Mention: Daniel Block
Friday's Cable Top 5
Gold Rush-Discovery 1.3/3.6
Good Luck Jessie-Disney 1.0/5.7
Bering Sea Gold-Discovery .8/2.1
WWE Friday Night Smackdown-Syfy .8/2.6
American Dad-Adult Swim .6/1.5
Sunday's Cable Top 5
NA
Monday's Broadcast Top 5
The Voice-NBC 3.5/12.4
The Blacklist-NBC 3.5/12.3
How I Met Your Mother-CBS 2.9/7.9
2 Broke Girls-CBS 2.7/8.3
Mike & Molly-CBS 2.4/8.5
Monday's Broadcast Trendrr Top 5
The Voice-NBC 145,372
CMA Country Christmas-ABC 52,367
How I Met Your Mother-CBS 39,962
Independent Lens-PBS 32,361
The Blacklist-NBC 19,569
Monday's Cable Top 5 
NA
Monday's Cable Trendrr Top 5
MNF Saints/Seahawks-ESPN 643,020
WWE Monday Night Raw-USA 180,149
Love & Hip Hop-VH1 131,574
NHL Flyers/Wild-NBC Sports 15,510
Black Ink Crew-VH1 13,963
Monday's Top 5 Primetime Twitter Ratings
The Voice-NBC 160,900 Tweets
WWE Monday Night Raw-Syfy 130,000 Tweets
Love & Hip Hop-VH1 87,000 Tweets
CMA Country Christmas-ABC 73,100 Tweets
How I Met Your Mother-CBS 13,300 Tweets
Top 5 DVR'ed shows for the week of 11/11/13-11/17/13
Big Bang Theory-CBS From a 5.2 to a 7.6 (+46%)
Blacklist-NBC From a 3.0 to a 5.1 (+70%)
Grey's Anatomy-ABC From a 2.6 to a 4.6 (+77%)
Modern Family-ABC From a 3.8 to a 5.8 (+53%)
Scandal-ABC From a 2.9 to a 4.6 (+59%)
The Goldbergs
I remember Gimbels on Route 4 in Paramus, but did they sell Fiddle Faddle? I don't think so, but I could be wrong.  Of course I got the Pretty in Pink reference and played Zelda 1 and 2 on my Nintendo.  I actually have a green Mattel football game in my possession but it isn't the original. I never had a Clapper, but I could totally use one right now. I'm sure there's an app for that now, though.  I  laugh out loud during
The Goldbergs.
The show's funny and Wendi McClendon-Covey is THE breakout star of the show. The whole cast is amazing, but Wendi rules. This week she was obsessed with Erica's discount at Gimbels, so much so that Erica had to have her arrested and put in mall jail. Did you happen to catch Beverly's maiden name? 5 point bonus if you got it. Barry was convinced all he had was bad luck until Pops took him to the track and tricked him into thinking he had good luck. He was going along at a good clip until he messed with Adam's Zelda game and pissed him off so bad that he told him that Pops had been lying to him all along. Of course it all ended nicely, it's the perfect sitcom always happy and smiley at the end and I'm just fine with that.
Sons of Anarchy
Who needs The Betty Ford Clinic? The Gemma Teller clinic seems to be a pretty decent free option if you're ever in need and trying to get clean. First Gemma got Wendy through withdrawal and then last night it was Juice's turn to check in. Juice has been a mess for a while. So conflicted. I mean he did try to hang himself a few seasons ago remember? Seeing Clay die put him over the edge. This time it was an Oxy overdose, but Gemma jammed her fingers down his throat, got puke all over her, and kept the guy alive. Unfortunately in his stupor, he told Nero that Jax had him kill the school shooters Mom. Nero was PISSED and it looked like he was gonna do some damage. I mean he was having a pretty crappy day as it was. In addition to dealing with Juice's puke, the head of The Byz Lats stopped by to get him to help them meet with the Mayans and set up shop in town. This is the last thing our Mr. Rogers sweater wearing pimp needs. The crew was busy killing Irishman and Chinese to settle things and it looked like Jax was finally having a good day. He got out of guns, got Hap back from the Chinese and Bobby was on the mend. He could finally breathe for a second.  But that's never the case, you know that. Tara and her sweater bandage made a big move. Good news is, she didn't rat on the club, bad news is she pulled a gun on Wayne and Wendy and took the boys and split.  Wendy screamed that she was Abel's real mother as they left, but Abel didn't really get it. Tara actually crossed the Charming lines and headed to a motel. Next weeks the season finale. Looks juicy, no pun intended.
NEWS & INFORMATION:
-The "No Duh" award goes to NBC for renewing The Blacklist for a 2nd season. Take a look at those numbers up top...pretty impressive and I'm betting that even without The Voice, the show's still on top. 
-Fox renewed Dish Nation for a 3rd season. I've seen it a few times. I'm still into radio, Scott and Todd from WPLJ were on it for a while. Not sure if they still are, but I liked seeing them do their thing in person.
-Isn't Keeping Up with the Kardashians  always on? I read that the new season premieres in January, I just assumed that all of the K's don't go anywhere without a camera on them. Isn't it all just one lifetime season with them? Oops forgot...this is a KUwtK free blog.
- Showtime renewed Inside Comedy for a 3rd season. Not a clue...never saw it.
-Hey 90210 fans...tell Siri to remind you, put it in your calendar or wait for me to let you know the date. Jenny Garth, aka Kelly Taylor has a book coming out in April...can't wait.  I hope she tells us something juicy about life at West Beverly.  Tori Spelling's books were good, hoping Jenny's is equally as enjoyable.
-Bret Michaels fans will be psyched...he's going to be make a guest appearance on Revolution as a post apocalyptic version of himself. Do we think the bandanna survived the  apocalypse too?
-Remember Kennedy from MTV? I sort of forgot about her but then I read that she's going to be on the Fox Business Network with a primetime news program starting next week. I was more of the Alan Hunter, Nina Blackwood, JJ Jackson, Mark Goodman and Martha Quinn girl, but I remember Kennedy.  Wasn't much of a fan though. Was she a VJ when Dweezil Zappa was on? Trying to put it in context for myself.
-Glee's invited all cast members past and present to participate in its 100th episode on March 18th. I feel like they all keep popping in and out anyway. Is the invite that big a deal? The only one that hasn't really come back is Quinn. She didn't come back for Finn's funeral, doubtful she'll come back for the 100th episode. Wonder what's up her butt? 
Wednesday's Sound of Music Trivia Question #3: What did Maria make the kids "play clothes" out of?
WWTM-Kristy
Like me on Facebook at Watching Way Too Much
Follow me on Twitter at
[email protected]
http://watchingwaytoomuch.com
[email protected]