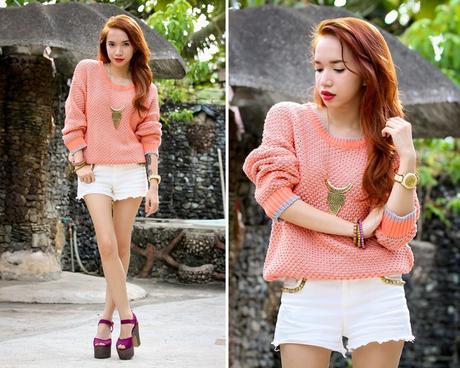 Look of the Day – With me being sick this week, I've been covering myself up to keep me warm. I have this fluffy sweater for a while now, I just couldn't find the time to post a look about it. I know.. Despite the 2-week notice, I admit I don't make it to the deadline sometimes. Okay, maybe most of the time. Blogger problems!

Orange knit sweater, MOOTTA. White denim shorts, Plush Clothing. Purple glitter heels, Pill. Necklace, FEMMEX.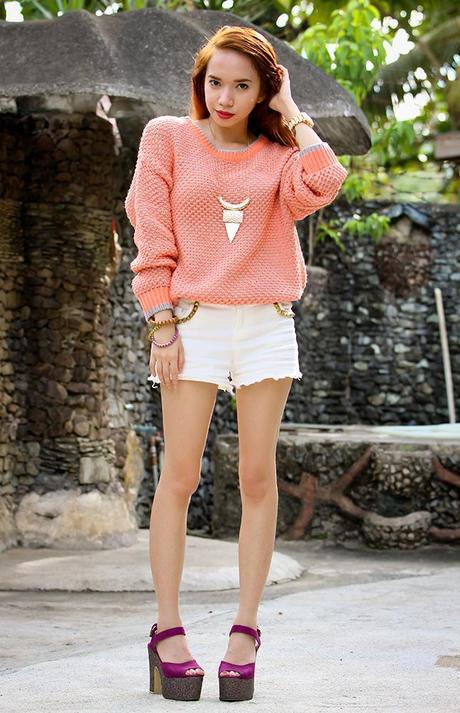 Silence – or the descriptive term, silent, best describes me. I might sound chatty here on my blog but it is a completely different story when it comes to (actual) social situations. They'd see me in a bar (while boyf is doing his DJ-ing duties) and my friends would see me with matching "you're alone?". Hmmm.. Yes. Surprisingly, I'm not bothered being with myself. As long as my phone is alive and wifi is good, I don't think having no company is a problem. Lol!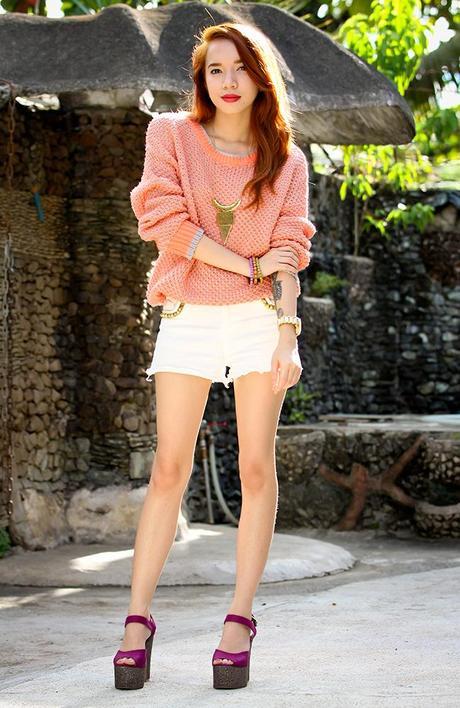 For today's look, you know how I've always said about colorful tops right? Feeling unsure? Pair them with a white bottom. In this case, a white shorts. I've worn white pants and skirts in my last looks, I know I should sport some shorts. See my previous looks HERE and HERE.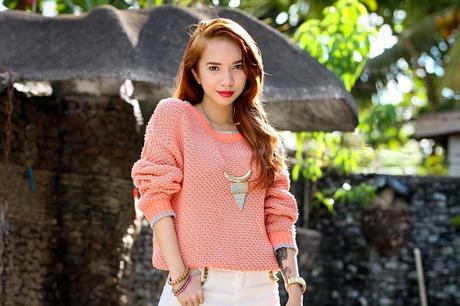 Sooo fluffy! Brace yourselves, the rainy days are coming! I can feel it! However, I was sweating bullets when I shot this outfit.. Teehee!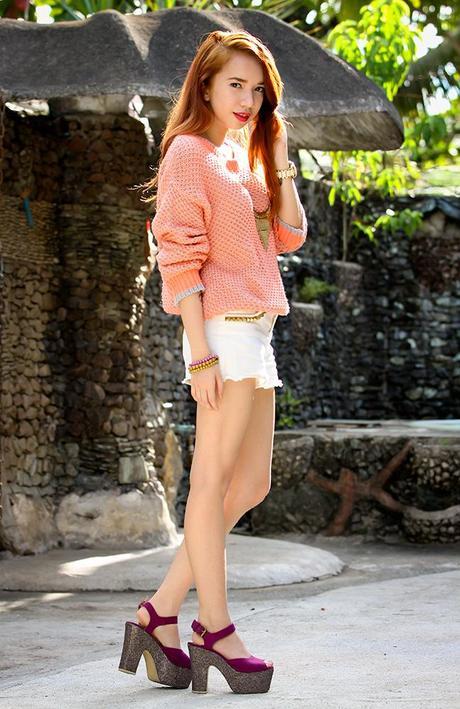 I've had this pair of glittery heels for a long time now and I still can't let this babies go.
Stay wicked!