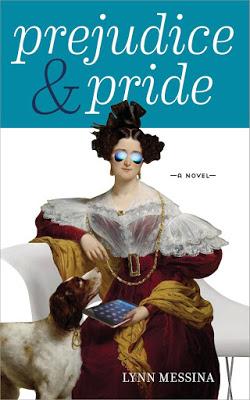 Hello Lynn and welcome to our online Jane Austen club. My first question is, what was your first encounter with Austen and her world like? And was it through reading one of her books or watching one of the movie/TV adaptations?
My first experience was reading
Pride and Prejudice when I was fifteen years old. I was in the back of my car and my family were driving from Long Island to Montreal to go skiing, which was, like, an eight-hour trek, and I'd slept for most of the trip, so when we arrived at the slopes I'd just gotten up to Mr. Darcy's letter to Lizzy and the last thing I wanted to do—I mean, the very last thing—was put the book down and go ski.
When and how you came to think of writing  a Jane Austen –inspired book?
I came up with the idea after seeing
Bride & Prejudice—Gurinder Chadha's Bollywood adaptation—in the movie theater so that was eleven years ago now. I was waiting with a friend for her bus and we were chatting about the film and we both thought it was slightly off because the Elizabeth character was so mean. She was, we thought, more like the Darcy character, and by the time her bus came, say, ten minutes later, I had the general idea mapped out. What I loved about it was how perfectly the names worked with it: Fitzwilliam Darcy becoming Darcy Fitzwilliam and Elizabeth Bennet becoming Bennet Elizabeth. OK, his last name doesn't work at all, and don't think I haven't been sulking about that for more than a decade.
What's surprising in your retelling of Jane Austen's most beloved tale is … a gender-bendy twist. Could you tell us more about your choice and briefly introduce us your characters?
It's all hazy now, but years ago I read about a director who switched all the parts in a Shakespeare play—it might have been
Macbeth—to see if the emotional truths held regardless of gender. That stayed with me and a few years later I wrote a book about a girl who stages a gender-bendy Hamlet to protest gender inequality in her high school's drama department. So as soon as I came up with the idea, I embraced it with both hands because it dealt with things I've been thinking about for a long time.
When I started outlining the plot, I'd planned on swapping all the characters but then I got to Mr. Collins and thought it would be fun to keep some of his outrageous speeches intact because they're so brilliant—so outrageously fawning and articulate. In fact, the fawning is so outrageous, it's always read like mockery to me so that's what I did: kept some of his more over-the-top compliments and made them ironic. In
Prejudice & Pride, Lady Catherine isn't British or a peeress, but Collin calls her Lady Catherine behind her back because she holds herself with such nobility.
Other characters: There's Mr. Meryton, who's the executive director of the Longbourn Collection, the perennially cash-strapped art museum where Bennett and his brother John work in the development department. Needless to say, he's always worried about money and is desperately afraid of what will happen to the institution when its biggest supporter dies. John—Bennet's older brother—is breathtakingly handsome, which comes in handy when eliciting donations from potential female donors. Charlotte "Bingley" Bingston is an heiress from Boston who decides to throw a ball to benefit the Longbourn at her hotel, The Netherfield on the Park. Darcy Fitzwilliam, who's staying with her BFF while Pemberley, her Gilded Age mansion on Fifth Avenue, undergoes repairs, is annoyed to be spending so much time in the company of the Longbourn's employees—until she isn't.
The cover of your book is great. An 18thcentury young woman wearing sunglasses and using a tablet, a  heroine living between past and present?
My poor designer! I sent her dozens and dozens of pictures of modern living rooms and old portraits and modern photographic portraits and old drawing rooms. I knew I wanted the contrast of the old and the new—a visual that somehow showed the past being brought forward—but I couldn't conceive of how to pull it off. All my ideas were clunky and overstuffed and then she came back with this very streamlined image with all the white space and I was like, Wow, you got it in one.
Now, if we can't dream of a Firth-like or MacFadyen-like Darcy reading your novel, who is the lead hero in your retelling? What is he like?
Bennet Bethle—who's the Elizabeth Bennet character so he has many of the necessary traits: funny, smart, kind, irreverent, not easily intimidated. He's also a professional fund-raiser so he's charming but practical. Naturally, he has to rein in the excesses of his boss, who fills the roll of Mrs. Bennet, and bolster the spirits of his older brother John, who's been jilted by Bingley. And, obviously, he has a pair of fine eyes.
Now, if you don't mind, let's move on to more general Jane Austen-related questions.  What is the appeal of Jane Austen's world to you?
I don't know if it's Jane Austen's world so much as the way she articulates her world. The way the scathing satire—again, Mr. Collin's over-the-top fawning and Lady Catherine's entitled acceptance of it—can exist side-by-side with the sincerity of Lizzy's anxiety at being caught at Pemberley. I love Austen's wry humor and how often her characters say exactly the right thing. As a writer of Regency romances, I like the time period because its conventions provide organic and believable sources of conflict. Bingley disappearing without a word works in 1813. Nowadays, there are far too many modes of casual contact to believe Jane wouldn't at least make some effort to get in touch with him herself.
What would you miss the most if you could go back living in the Regency Era?
Antibiotics! Every time I have a urinary tract infection, I wonder how anyone got through an hour, let alone an entire lifetime, without antibiotics.
What would Jane Austen appreciate the most in our contemporary world,  if she had had the chance to live nowadays?
Antibiotics!
About the author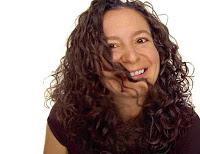 Lynn Messina
is the author of more than a dozen novels, including The Harlow Hoyden, the first book in the popular
Love Takes Root
series. She attended Washington University in St. Louis, where she studied English literature. Her writing has appeared in Self, American Baby and theNew York Times Modern Love column, and she's a regular contributor to the Times'
Motherlode
blog. She lives in Manhattan with her husband and sons.
About the book
You know Darcy: rich, proud, standoffish, disapproving, Colin Firth-y in a wet shirt clinging to his chest. But you don't know this Darcy because this Darcy is a woman.
In 
Prejudice & Pride,
everything is vaguely familiar and yet wholly new. Bingley is here, in the form of Charlotte "Bingley" Bingston, an heiress staying at the Netherfield hotel on Central Park, as is Longbourn, transformed from an ancestral home into a perennially cash-strapped art museum on the edge of the city. Naturally, it employs an audacious fundraiser with an amused glint in his eye called Bennet.  
All the favorite characters are present and cleverly updated: Providing the cringe-worthy bon mots is Mr. Meryton, the nerve-wracked executive director of the Longbourn who's always on the lookout for heiresses to join his museum's very important committees. (Universally acknowledged truth: Any woman in possession of a good fortune must be in want of a social committee to chair.) Collin Parsons is still in obsequious, if ironic, awe of his patroness, Lady Catherine de Bourgh. The wicked Georgia Wickham toils as a graphic designer at Redcoat Design by day and schemes against Darcy by night. 
With her trademark wit and style, Messina takes the genres she does best—chick lit (Fashionistas), mashups (Little Vampire Women) and Regency romance (The Harlow Hoyden)—and weaves them into one delightful story with a gender-bendy twist.
Giveaway! Win 1 Hardback copy (US Only) or one of 2 ebook copies (INT.)
a Rafflecopter giveaway