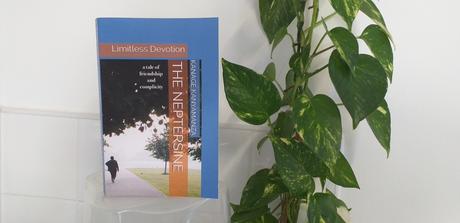 Kanyamanza, pseudonyms of the real names of the author of the above book, has never published any book before. However, this doesn't give him total fairness in the public arena of published work. The reason is that he produces articles regularly and uses online tools and social media for their dissemination. While he borrows names for his initial book, he tells whoever wants to know that he has his reasons to proceed that way. To one of his editors, he promised to reveal them only once he become famous. And to those familiar with the context of his roots, they can easily guess his unrevealed references.
His crime fiction book, of which title comes as an anagram of London's artificial river The Serpentine, emerges uniquely packaged. Not only, Haile Mohamed, the main character, is rescued from a suicidal inclination by Amina Ye, Hussein Daniel's girlfriend, but he actively covers up for the attempted murder of the latter. Florencia Carlos, who masterminds the plot, is Amina's twin sister. After the incident, Haile would go as far as killing Hussein in the hospital, to prove his devotion to his lover. Hussein had fallen in a coma and stayed in a vegetative state for years after he had escaped the planned plot on his life.
Though Haile Mohamed became a criminal because of what he had done at the insistence of his lover, Amina Ye, he rose to fame as a successful storyteller, many years after the incident. The intimacy they both developed had even evolved into marriage. On the outside, while they jogged together, he resembled any other ordinary guy minding his business, but inside he was a culprit who hadn't been exposed or found out.
There are some unconventional promotion methods the author plans to use for his book. Among them, the focus will be the book's mention scheduled to be run alongside the gathering of alive writers from his community who are reachable; thanks to the publication of The Neptersine, pen lovers whose imagination have entertained many will be able to come together and address issues regarding their profession from a novel perspective.
While embarking on the writing of the book, the author had completed reading Haruki Murakami's "What I talk about when I talk about running." He had as well been a regular jogger along the Neptersine – a pseudonym for the Serpentine – river. The way running invigorated Murakami and inspired his writing, they almost did the same in his case. This launch proves sufficiently that such approaches combined with others added to the overall performance that was to be achieved.
To order a copy of the book, one can get it on Amazon.
They can also READ it for FREE on Kindle.