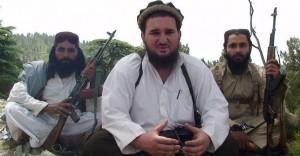 Tehrik-i-Taliban Pakistan has offered willingness for talks to the Government of Pakistan provided that Mian Nawaz Sharif, Maulana Fazal-ur-Rehman and Syed Munawar Hassan act as guarantors. Spokesperson of Tehrik-i-Taliban Pakistan Ahsanullah Ahsan said in a video message that they gave a positive response on Government offer for negotiations but no response was received from from the state which shows their lack of seriousness.
In the same statement Ahsanullah Ahsan said that militant outfit does not trust Pakistan military as they have not kept previous peace deals. Setting up further demands he said that three of their detained leaders named Haji Muslim Khan, Haji Umar and Maulana Mehmood be freed before talks. All three high profile militants were associated with Maulana Fazalullah arrested and were arrested during military operation in Swat.
Ahsanullah Ahsan warned Muttahida Qaumi Movement (MQM) of dire consequences and vowed to continue attacks on them. Ahsan confessed that TTP attacked twice over past one month. First attack came outside a public rally organized by MQM to welcome Tahir-ul-Qadri in Karachi. In the second attack MQM provincial legislator Manzar Amam was assassinated along with his two guards.