Usually, if you are a seasoned traveler, you might have experienced all typical fun possibilities while you are away from home. 'Looking for something new' may only mean trying out those options which go to the extreme side of tourism. Thus, if you are not a youngster or a daredevil to try extreme activities, you may find yourself clueless about how to make your next trip interesting and pleasant. Going to public golf courses may be the best idea, because it's convenient, relaxing and accessible.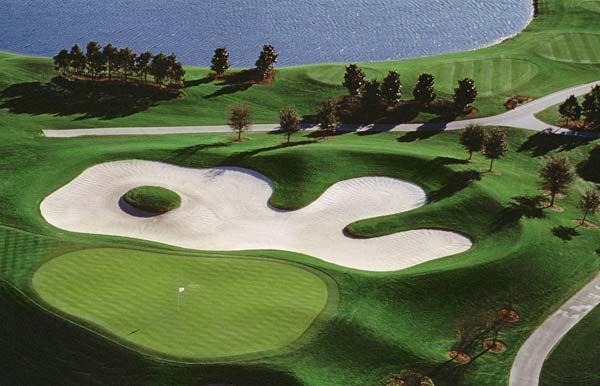 public course from orlando
Experience Is Irrelevant
You may not be skilled in golf matters, but this is not of great importance. You may want to feel at least for a while like a golf pro, and a trip is an excellent time for such experience. You may be a humble beginner, and still you are allowed to go to public golf courses and taste this classy, relaxing low-paced activity. It is not about sharpening your skills, but rather about trying something that you won't regret. Public golf courses are open for anyone.
What to Expect
In most touristic destinations there are golf resorts that cater to visitors and their diverse needs. The number of holes differs, however. Besides this, one of the features that's best for tourists is that some places have an in-house pro or offer lessons for the novice visitors. This provides excellent advice, so you will know better what you are doing. Next time or when you arrive home, you can brag to your friends about your newly-acquired skills. As for the costs, these differ according to quality, season, and facilities. In summer, many discounts are being offered.
How To Choose The Best Golf Course?
First of all, it matters that you find a golf course that's situated in proper surroundings and which is well maintained. The green quality is important. The divot holes are essential, too. Also, you may want to check the number of holes the golf course has: 9 or a full 18. Poor maintenance should be avoided because it means spoiled fun and adds unnecessary challenge. However, if you happen to first land on a poor course, you don't have to stay there. Move on to the next one. The best choice would be a course that also features a practice green. You may then get to practice your swings. Sometimes, practice bunkers serve this purpose.
Should You Be Feel Shy As A Beginner?
If you are new to golf, there is no shame about being at a public golf course. There are people of all levels participating, beginners included. According to your skill, you could be directed towards a course that suits you, an easier one. Besides, these locations are regularly visited by travelers just like you, who simply want to take up something new. It is a way of experimenting within a trip, if you haven't been to many golf courses before or to none at all. Do not underestimate these, because there are no restrictions and one's level simply doesn't matter.
Author's Bio: Mary James loves to write topics related to sports and travel. While researching for this post she has come across various golf resorts and she found Errol Estate Golf & Country Club, a public golf course located in Orlando, is worthy to visit.