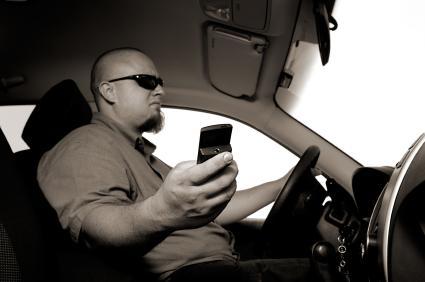 At Fleetmatics, driver safety is important to us and as fleet owners and managers, it should be important to you as well. The National Safety Council has named April as Distracted Driving Awareness Month. While you should always be encouraging your family and friends to drive safely, you can't always control what they are doing in their personal vehicles. However, you can mandate that your employees drive safely while in company-owned vehicles. Texting or talking on the phone while driving is a liability to your company. Distracted driving causes dangerous accidents, which can be expensive to the company and will inevitably lead to higher insurance premiums. While vehicles can be replaced, your drivers and the other people injured on the road cannot be. Fleet tracking allows you to do your job with the reassurance that your drivers are doing theirs safely and efficiently.
Here are some ways that fleet tracking can help your employees drive safer:
Pick Satellite Tracking over Cell-Based
Fleetmatics is a satellite-based tracking system. No cell phones are required for tracking your fleet. You shouldn't equip your drivers with mobile devices that inevitably will be a distraction. You should have rules in place for your drivers to refrain from using mobile devices while driving. Talking on the phone or texting while driving is a safety issue not to be taken lightly. Your driver taking his eyes off the road for as little as 3 seconds greatly endangers your driver, your vehicle, and the other pedestrians on the road. Help take the distraction out of the driver's seat and keep the concentration on the road.
Driving Style
Fleetmatics offers Driving Style, which lets you know when your vehicles are being driven recklessly. This doesn't necessarily scream 'distracted driver,' but it means that your drivers are creating a danger on the road all the same. Driving Style captures when your drivers are speeding, accelerating needlessly, and breaking harshly. From that, it is able to send you an alert via email or text to let you know there is a problem to be addressed. Fleetmatics' Driving Style ranks drivers by a Safety Score so you can see at a glance your most aggressive drivers versus your safest.
Live Fleet and Route Replay
These two tools can help cut down on distracted driving by making sure your drivers are driving their routes and their routes only. When an employee makes side trips for personal reasons, his focus is not on the job he should be doing. Keeping employees honest and concentrated at the job at hand is an effective way to help prevent distracted driving.
Garmin Integration
Garmin integration can help take the confusion of being lost off the driver's hands. Instead of fumbling around with maps and inaccurate cell phone mapping applications, simply pull over, plug the address in, and let the hands-free Garmin device tell you the directions aloud. What are you going to do this month (and the months after) to improve driver behavior?