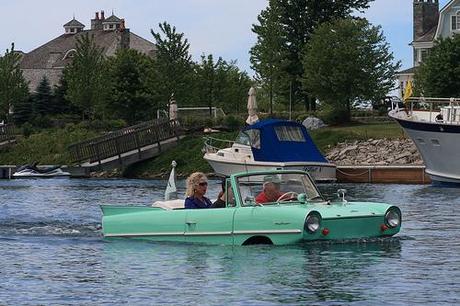 amphicar, photo by northernlightphotograph
Gas prices are at an astonishing low – $2.99 at the Lambertville Kroger – and the weekend weather looks hot but amazing. It's probably time to make a trip to one of Michigan's great parks or beaches. While I'm guessing that most of you don't have a sweet boat car like this, it's a great weekend for boating too!
Check this photo out bigger and in Tim's 2012 Bay Harbor Car Show slideshow.