A mermaid bearing a sword and a shield is the symbol of Warsaw. The story goes that two mermaids tired of life in the ocean and swam up the river. One mermaid headed for Denmark and the other swam up the Vistula River. Soon fisherman noticed that someone was letting the fish out of their nets and decided to catch the culprit. They didn't expect to find a beautiful mermaid.
 However, a merchant imprisoned her to show her off at fairs for his profit. Luckily, the mermaid was rescued by a handsome fisherman's son and since then vowed to protect the city and its citizens. Read here for a fuller version of the story.
This statue stands in the Old Town square, but other versions decorate bridges, walls and parks around the city. Special statues have also been erected for the Euro championship.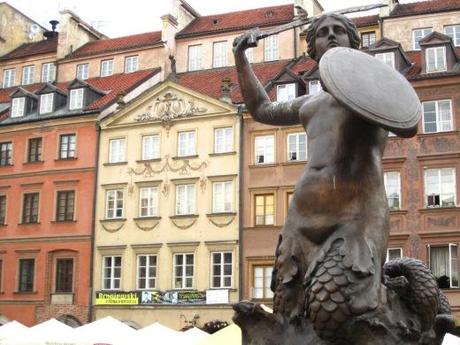 The Old Town is what remains of historical Warsaw and is tourist attraction, full of cafes, quirky bars and restaurants and shops.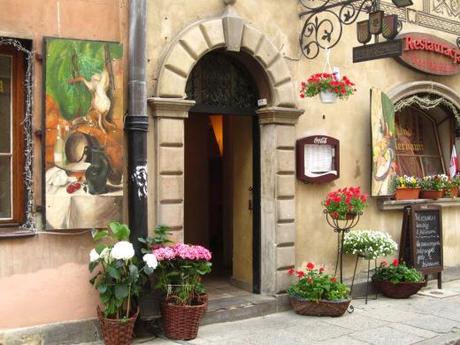 Marie Curie was also born in a house in this quarter. I like the wall art immortalising her work.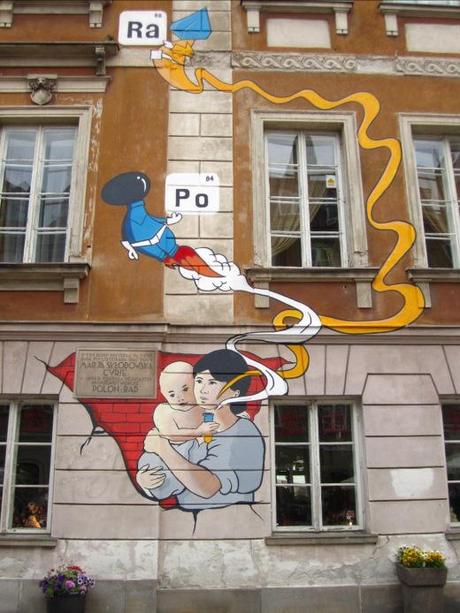 The Old Town is also home to a large number of beautiful churches, and their pious inhabitants.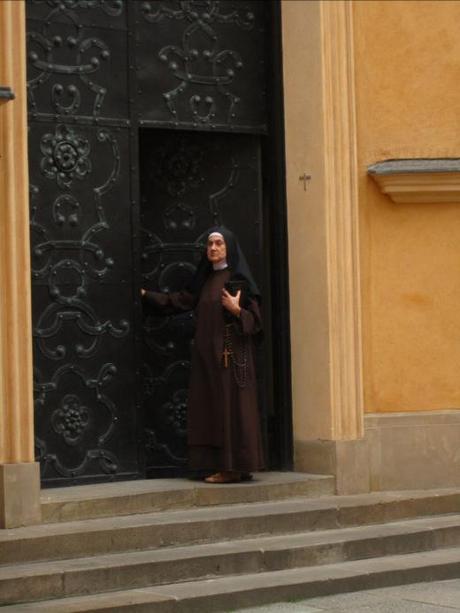 At night there is a light show at these fountains below the Old Town. I didn't see the show, but did enjoy the spatter from the spurting jets after a cycle around the city.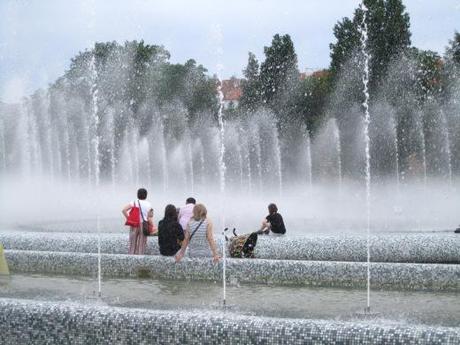 Spot the tourist!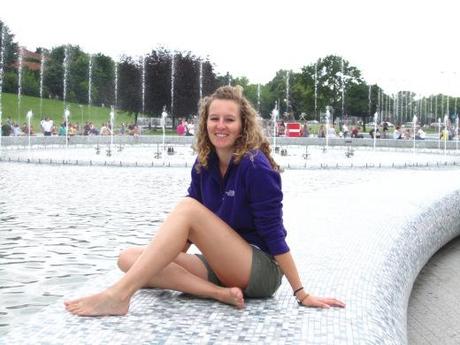 Euro 2012 adds another dimension to being a visitor to Poland, and Varsovians and fans alike are in the full swing of football fever. This fan zone is beneath the Cultural Centre in central Warsaw. The Abba cover band were awful though!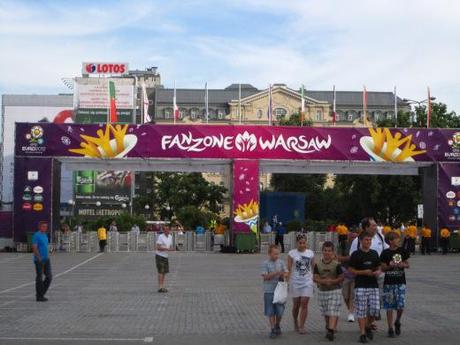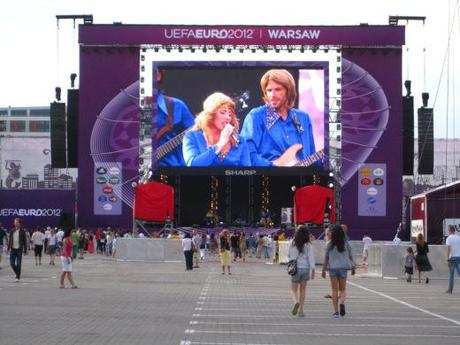 Even the city's statues are rooting for their team!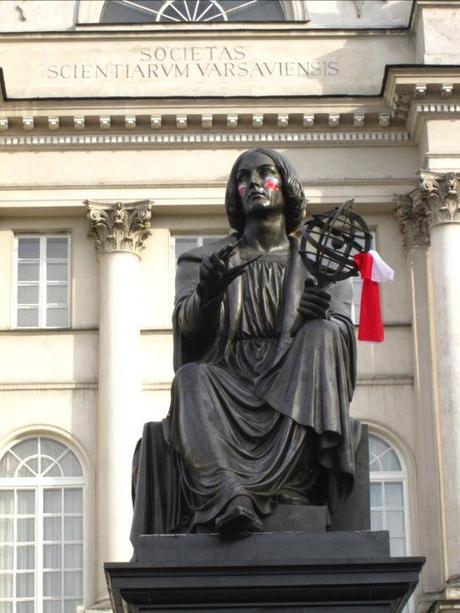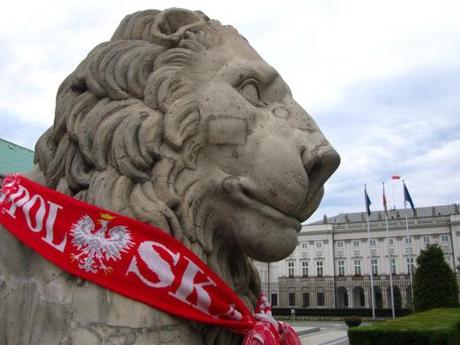 The best thing about being in Poland now is strawberry season. They are juicy and sweet and delicious and cheap. Paulina bought 1kg for 8 zolt (R16).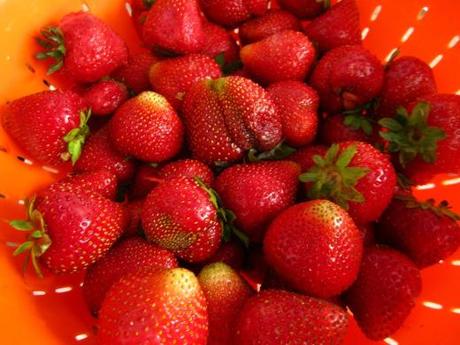 They're a perfect end to a Polish breakfast: a selection of breads, cheeses, meats, lettuce, radish, mustard and strong, dark tea.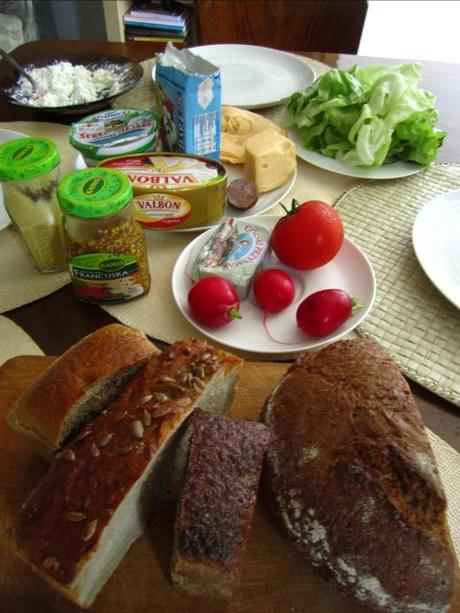 My last stop in Warsaw was the Copernicus Science Center – proof that science is fun. What a museum! We all ran from exhibit to exhibit enjoying the interactive and playful show and tells.