http://www.demotivationalposters.org/
Can someone tell me exactly how this happens? Any ideas how large elephants nuts would have to be?  This story is so wrong in so many ways….Renee
Taiwan Zoo Faces Serious Sex Issues
A Taiwan zoo has become the laughing stock for having mistaken a female elephant for a male for 28 years, a newspaper said on Sunday.
The Shoushan Zoo in Kaohsiung, south Taiwan, received two baby African elephants from a US zoo in 1979, believing they were a male and a female, the Taipei Times reported.
Since then, the Shoushan Zoo raised the two elephants, Ali and Annie, as a couple and even held a much-publicized wedding for them in 2002. Annie died in 2003.
Although Annie never gave birth, zookeepers apparently never suspected both animals were females because Ali, now 33 and weighing five tons, was larger, stronger and more violent than Annie.
The truth about Ali's sexual identity came out after a crocodile at the Shoushan Zoo bit off the arm of a vet who was giving the animal anaesthesia shots in order to treat its illness.
As the public attention focused on that incident, some animal experts pointed out that the culprit was a Saltwater crocodile, not a Nile crocodile as the zoo had described.
Then on April 20, the United Daily News reported the Shoushan Zoo's
mistaking Ali for a boy.
The Shoushan Zoo apologized for the mistake and said it would check the sex of its 683 animals so that the public would not be misinformed again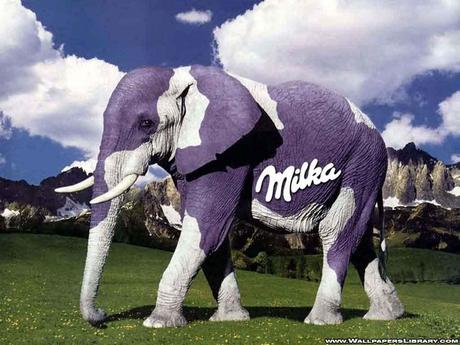 unknown photographer
Now I can understand the confusion here. I certainly had trouble telling these two apart. The one below is a cow while the one above is a bull and can't possibly give milk..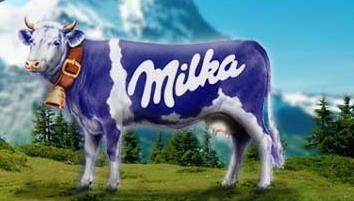 http://blog.xfree.hu/
Ok, so is this guy top-heavy or bottom-heavy? Who is the jokester who threw the peanut down there anyway??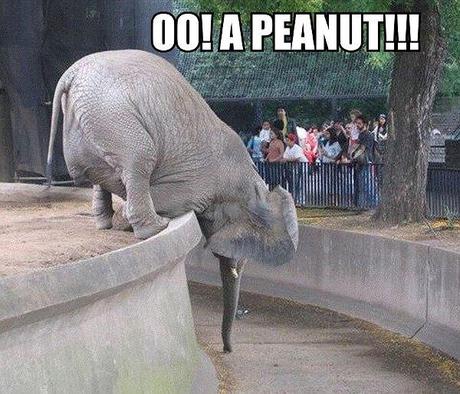 dailypicksandflicks.com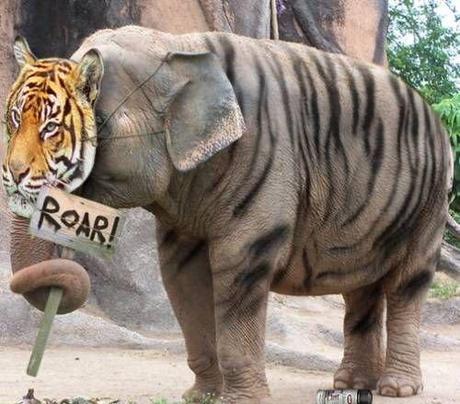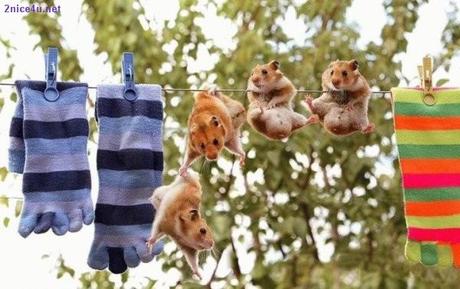 http://www.taringa.net/posts/imagenes/2443220/Algunas-Imagenes-Raras-y-Chistosas.html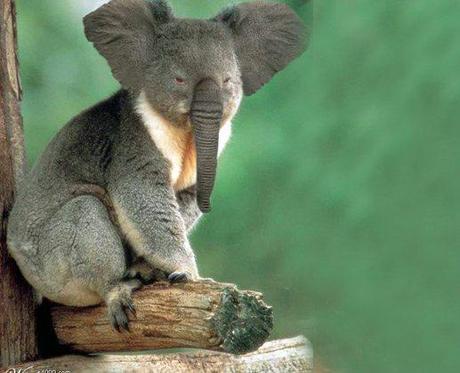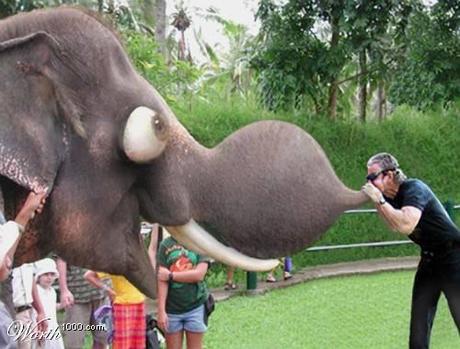 http://www.graphics99.com/funny-elephant-prank-picture/