Congratulations on this glorious Masculine Monday to one of our favorite men's timepiece brands – TAG Heuer.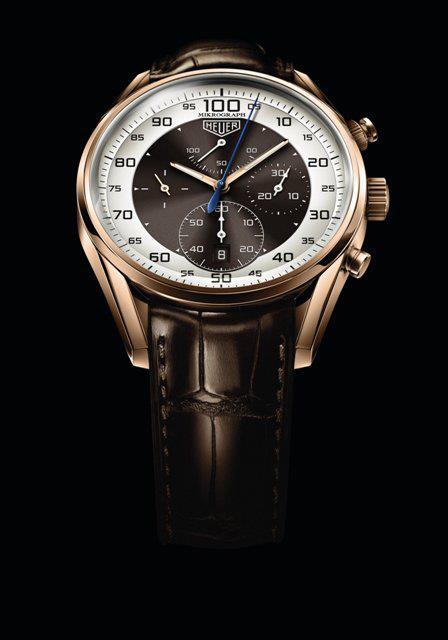 TAG Heuer took home the top honor at the Ringier Group's Watch of the Year evening in Geneva for its Mikrograph timepiece. A press release from TAG states:
"On 11 November 2011, during the prestigious Watch of the Year evening organized by the Ringier Group in Geneva, TAG Heuer was twice acclaimed by an audience of over 450 personalities from the world of watchmaking and from communications. The Mikrograph, the first chronograph to display one hundredth of a second, thanks to a central hand, was awarded the best watch of the year by the public, whilst the campaign that supported its launch was awarded the Best Campaign prize. Overwhelming recognition for the brand, the only one who had twice the chance to be on the podium."
TAG Heuer says of the Mikrograph, "Designed, patented, developed and manufactured entirely in the TAG Heuer Haute Horlogerie workshop at La Chaux-de-Fonds, the Carrera Mikrograph 1/100th marks a milestone in the watchmaking industry: thanks to an escapement beating at 50hz, or 360,000 vibrations an hour, its central hand can measure and display time with 100th of a second precision. This is a major TAG Heuer innovation, confirming the brand's leadership in the mastery of high frequency and the measurement of infinitely small intervals of time."
The Mikrograph is, indeed, a gorgeous watch, but all of TAG Heuer's timepieces are feats of horological and technological accomplishments. Check out a few of our favorites below.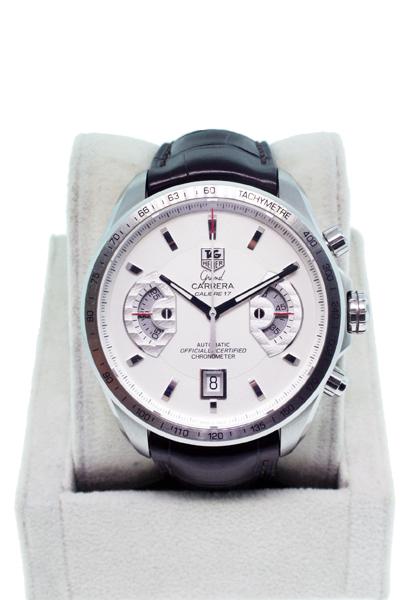 Tag Heuer Grand Carrera Caliber 17 CAV511B.FC6225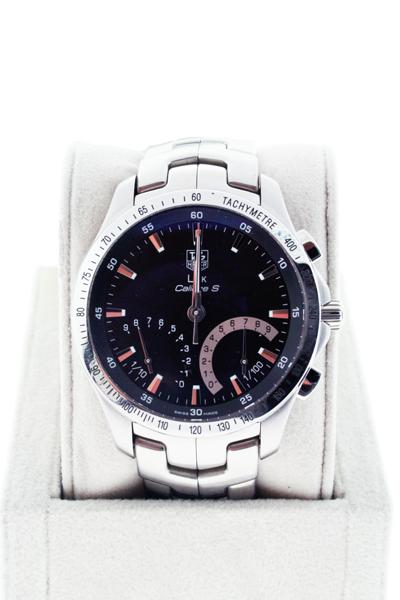 Tag Heuer Link CJF7110 Caliber S Chronograph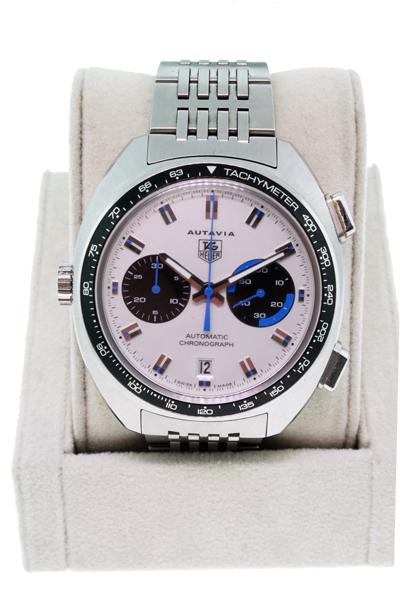 Tag Heuer Autavia CY2110
To read more about TAG Heuer's accomplishments, click here to visit their Facebook page. To see Raymond Lee Jewelers' entire collection of TAG timepieces, click here.