Welcome back to another round of #TacoriTuesday! Tacori Dantela rings are one of my favorite Tacori collections (aside from RoyalT because 2 carats & up, duh.)
Their feminine details make them stand out, and the heirloom-quality detailing recalls the best of vintage style. Dantela means "lace" in Romanian (native tongue of master artisan Haig Tacorian) so the delicate details are no coincidence.
Related: Tacori Gold Engagement Rings for #TacoriTuesday
Each ring's crown features a layer of lace-like diamonds set just below the center diamond to add dimension and sparkle without taking away from the shape of the center diamond and its aerial perspective. Don't call it a halo!
Related: Tacori Halo Rings for #TacoriTuesday
It's a unique style that blends eras of jewelry design, creating a fresh new look that's as lovely as it is luxe.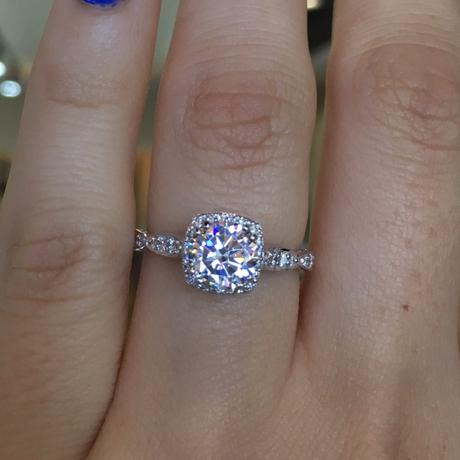 Well, hello there, Dantela 392CU65W. So nice to see you, here are all the heart eye emojis. I l-o-v-e this ring's gently sculpted shanks. They're delicate, but that added shaping gives them warmth, character and presence. They're also set with round brilliant accent diamonds so that doesn't hurt. The layer of diamonds beneath the center diamond combine with those for a .25 carat total weight.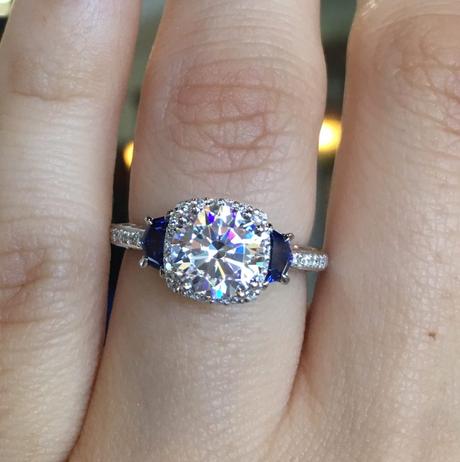 Ohhhhh this ring. This ring captured my heart the second I saw it. I even waterlogged in in Photoshop for some #TogetherWeLetter challenge doodling. It has my birthstone, sapphires, as side stones, cut in my all time favorite shape for side stones. Those bright blue beauties weigh .65ctw in their own right. But the added Gorgeous, Very Sexy diamonds weigh another .26ctw. And don't think you're limited to a round diamond – this ring easily accepts emerald, oval and princess cuts too.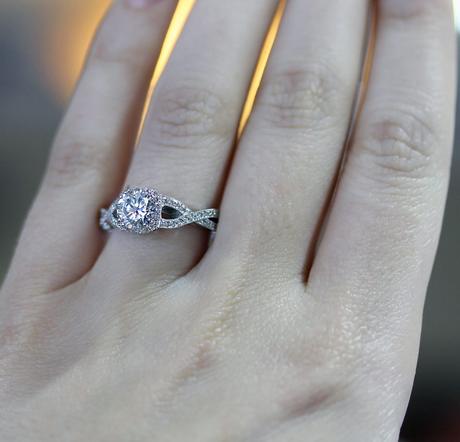 This shot demonstrates beautifully how that layer of diamonds rests just below your center stone, not around it like a true halo. This beauty features .43 carats total of round brilliant accent stones set underneath the center and embedded in those gorgeous twisted shanks (the infinity style, as I like to call it.)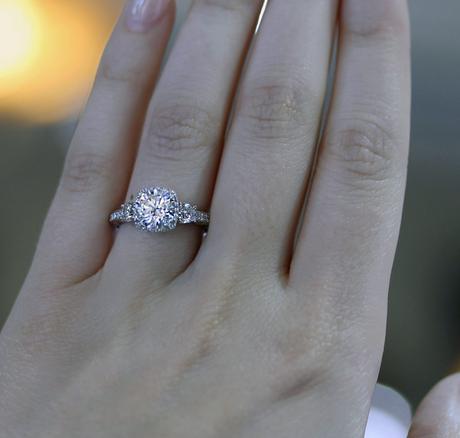 This three stone beauty is another one of my favorites (I know, so predictable.) I love the generous round brilliant side diamonds, adding to the .68ctw of round brilliant stones in the setting alone. I also adore the channel set shanks, which surprises even me because channel setting is not typically a favorite of mine. Leave it to Tacori to make it look fresh and still light – not too heavy on the white gold or platinum!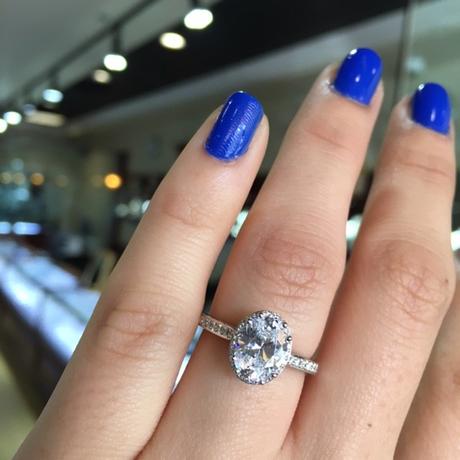 Last, never least, we have this stunning oval setting. Dantela 2620OVMDP features gently tapered shanks, platinum, of course (though it does come in white, yellow and rose too) lead to an elongated focal point with approximately .30ctw of round brilliant Gorgeous, Very Sexy diamonds. This setting looks gorgeous as-is, obviously. But it does easily accommodate an emerald, oval, princess or round diamond too!
What do you think about Dantela? If you like these, be sure to check out my favorite Tacori rings on Pinterest, too, and share your faves with #TacoriTuesday on Insta!