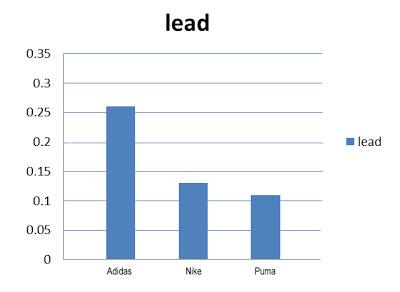 Graph: levels of extractable lead are indicated in mg/kg

The graph above provides the level of highly toxic heavy metal lead extracted via sweat solution from leading sportswear brands synthetic apparel by scientists working for the European Consumer Organisation.

It's been a great summer of sport with the London 2012 Olympics and Paralympics. Major sport apparel brands produce stylish apparel and spend millions sponsoring and promoting the benefits of playing sport to everyone. So why do they use highly toxic heavy metals such as lead and other hazardous chemicals? The obvious answer is cost. It may cost them slightly more to find and use safer substances. But what is the human cost to us and their textile workers? Especially when the European Consumer Organisation recommended this summer wearing a natural fiber t-shirt underneath any polyester moisture-wicking apparel, to act as a barrier between your sweating skin and any transient toxic chemicals when playing active sport.

Its time for greater transparency where sports brands inform consumers of what ingredients they use. Highly toxic 'lead' should not to used in sports apparel, in particular for children whose immune systems are not as robust as adults. Removing toxic lead from all sports apparel would be a good starting point.
----------------------------------------------------------