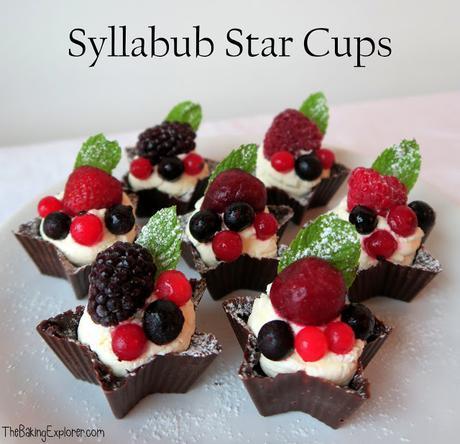 My last
Bake Box
of the year arrived last week and I knew it would inspire me to get baking some Christmas themed treats! I love these Syllabub Star Cups filled with a lemon cream and topped with berries, they are so easy to make and they would be a fabulous sweet canape for your Christmas parties and gatherings! If you want to know more about Bake Box check out my other posts where I made Parisian Treats, Dress Biscuits, a Cherry Traybake and a Midnight Blue Velvet Cake.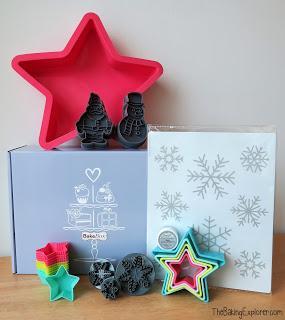 This month's theme was Stars and Snowflakes and inside the box was:
A giant silicone star mould
Set of 5 star cookie cutters
Set of 3 snowflake icing cutters/plungers
15 silicone mini star moulds
A snowflake chocolate decorating sheet
Santa and Snowman embossed cookie cutters
Silver edible glitter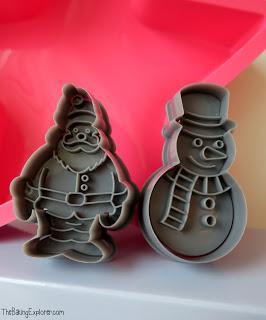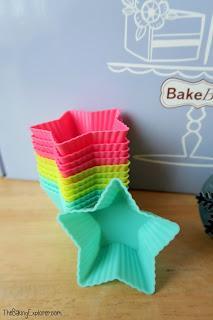 Although I loved everything in this month's Bake Box, my favorite items were the embossed cookie cutters and the mini star silicone moulds.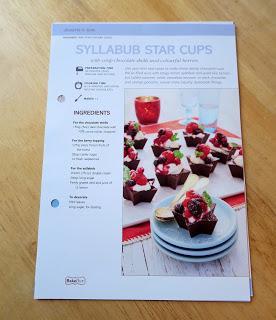 There were six delicious looking recipes included with the Bake Box and I decided to make the Syllabub Star Cups as they looked so pretty and it gave me a chance to try out the silicone moulds. My boyfriend's family were also visiting and I thought they would make a great dessert.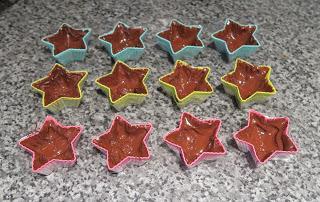 I started by melting 150g dark chocolate and spooning it into each mold. I used a small clean paintbrush (I have one I use for food only) to brush the chocolate up the sides of each mold.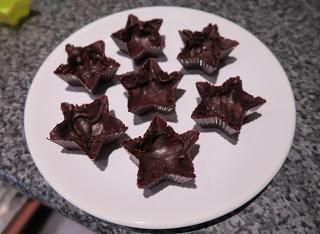 I put the chocolate in the fridge to set, which didn't take very long, and easily peeled off the silicone moulds.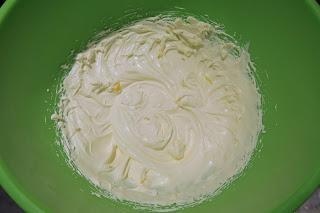 To make the lemon syllabub filling I whipped together 2 tbsp sieved icing sugar, 200ml double cream and the zest and juice of 1/2 a lemon.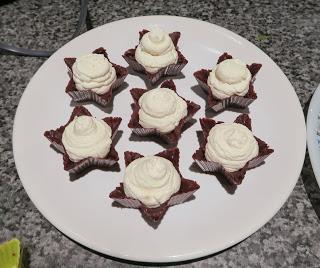 I piped the cream into each chocolate cup. I used a piping bag with the end snipped off.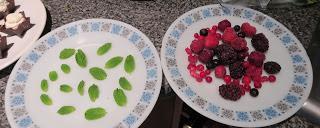 I got some mint leaves, and chose several small ones. Then I tipped out some frozen berries to choose from. The recipe suggested warming up the berries and making a compote, but I decided to put the frozen ones directly on the cream then let them defrost in the fridge so I could get them out when it was time for dessert.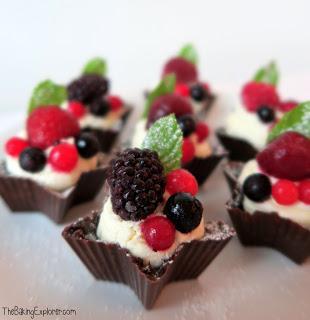 I put a larger berry like a raspberry, blackberry or cherry into each cup, then surrounded that with the smaller redcurrants and blackcurrants. Finally I added a mint leaf and a dusting of icing sugar. These make such a tasty and easy dessert, and any guests you have over Christmas will be sure to enjoy them! You can even easily adapt them for any dairy free guests by filling them with a coconut cream.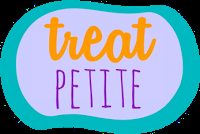 I'm linking these chocolate cups up with this month's Treat Petite, hosted by me this month, and
Cakeyboi
on alternate months.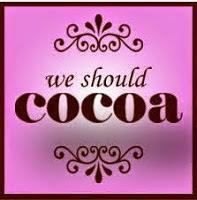 And with
We Should Cocoa
hosted by
Tin & Thyme
.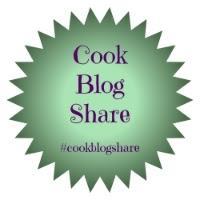 And with Cook Blog Share hosted by
Easy Peasy Foodie
.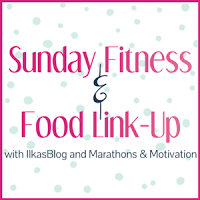 And finally with the Sunday Fitness & Food Link Up hosted by 
Ilka's Blog
 and 
Marathons & Motivation
.
Disclaimer: I am sent the Bake Box free of charge, all opinions are my own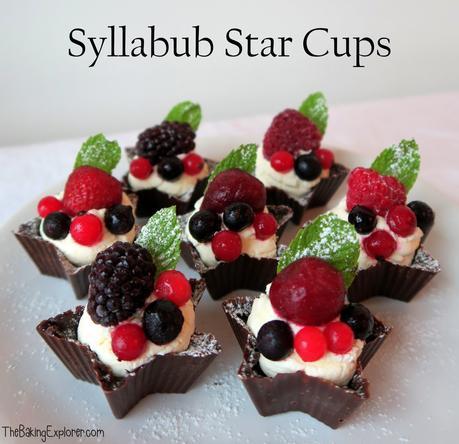 Syllabub Star Cups
December-5-2016
Ingredients
150g

Dark chocolate

200ml

Double cream

2 tbsp (sieved) + more for dusting

Icing sugar

1/2 a

Lemon

Mint leaves

Frozen berries
Instructions
Melt the dark chocolate and spoon it into each mold. Use a small clean paintbrush to brush the chocolate up the sides of each mould
Put the chocolate in the fridge to set, then peel off the silicone moulds
To make the lemon syllabub filling whip together the 2 tbsp of icing sugar, double cream and the lemon
Pipe the cream into each chocolate cup using a piping bag with the end snipped off
Put a larger berry like a raspberry, blackberry or cherry into each cup, then surrounded that with smaller berries like redcurrants and blackcurrants. Finally add a mint leaf and a dusting of icing sugar