I use my basic sugar cookie recipe to make all sorts of treats.  From football sugar cookies, to heart-shaped sugar cookies, to swirled, it's a great recipe to have on hand and modify to suit your needs.  Follow along for a quick tutorial on making these colorful swirled cookies using 

this sugar cookie recipe

 for the dough (and baking instructions), sure to please all your sweet tooth needs!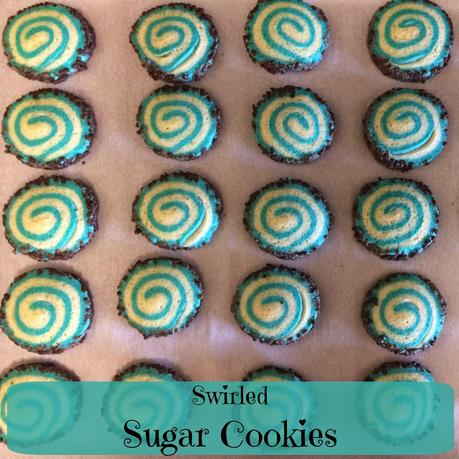 Make up a batch of 

sugar cookie dough

, divide and place into 2 separate bowls.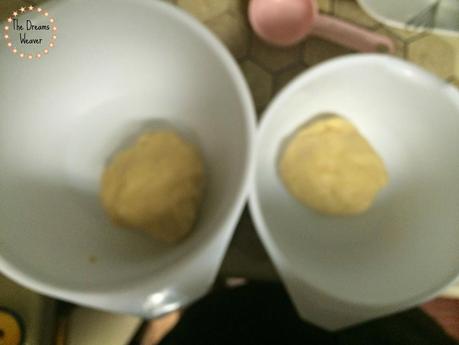 Knead food coloring into one of the parts of dough.  I made one half aqua and left the other half as is.  
Chill the dough in the fridge for an hour or even overnight.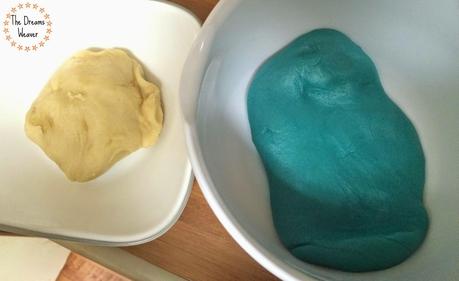 On a lightly floured surface, roll out each ball of dough separately to about 1/4" thickness.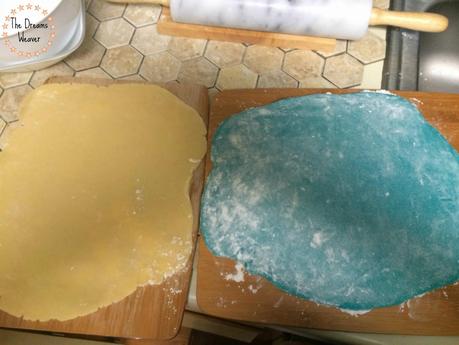 Apply a little water to the colored layer of dough to 
help the layers stick together.  
Lay the uncolored dough on top of the darker colored layer of dough.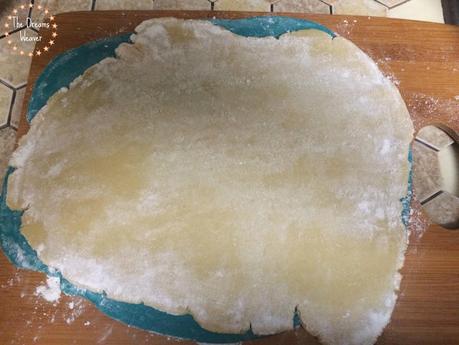 Trim the edges so you end up with a neat rectangle.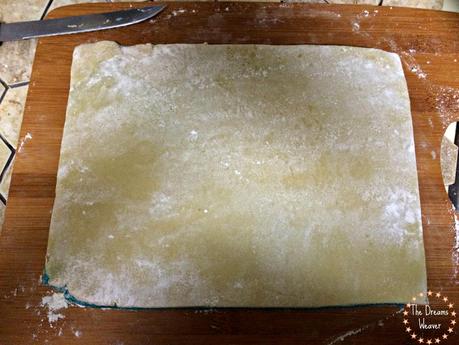 Save the scraps!  You can still bake the scraps up into yummy cookies!  They'll just look 'marbled'.
Start rolling your dough gently from one of the wider ends, brushing water on the dough as you roll it up.  Once it's rolled up, you can work the log to even it out if the middle is thicker then the ends, and to even out any gaps.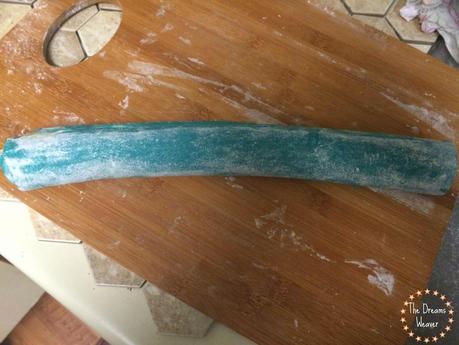 Pour out some sprinkles, brush the outside of the log more water and roll it in the sprinkles.  Wrap the dough in plastic wrap and 

freeze for an hour, or stick in the fridge for a couple hours

.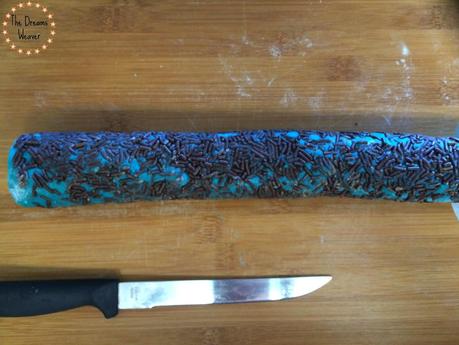 Once chilled
,
slice the dough with a sharp, thin blade into 1/4" rounds.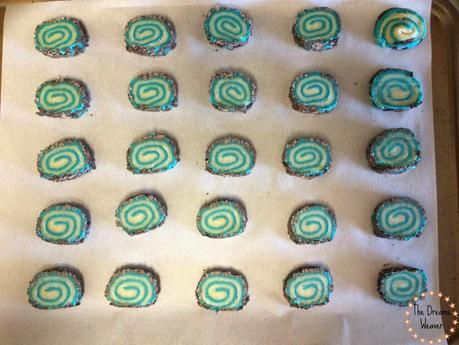 Bake according to 

recipe directions

.  Voila!  Pretty, swirly cookies!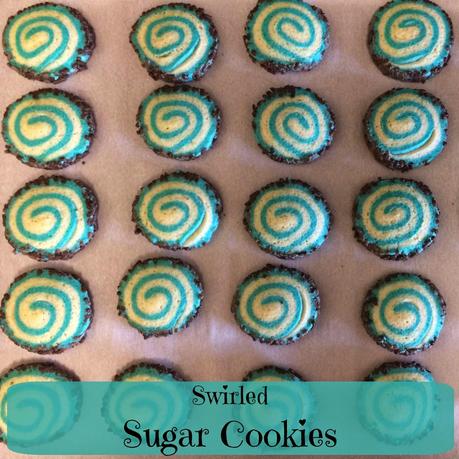 Enjoy!