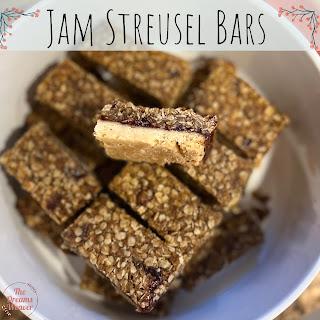 What you will need:
Shortbread Crust
½ cup oil
1 cup all-purpose flour
⅓ cup confectioners' sugar
pinch of salt
Jam Layer
Fruit flavored preserves of choice
Streusel Topping
½ cup oil
1 cup brown sugar
pinch of salt
1 cup rolled oats
⅔ cup all-purpose flour
Directions:
Preheat the oven to 350°F, with the rack in the middle. Grease a 9 by 9" square pan and line it with greased parchment.
Crust
In a medium bowl, mix the oil, flour, confectioners' sugar and salt, until it comes together in a uniform dough. Press the dough evenly into the prepared pan. Press it down with your hands to pack it tightly into the pan. Place in the oven to par bake for 15 minutes.
Gooey Filling
Spread a layer of your fruit preserves over your warm crust. Spread as much or as little as you want. I like a thin layer.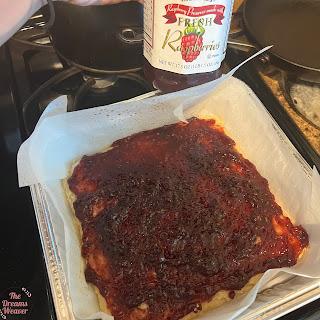 Topping
Mix together the oil, brown sugar, salt, oats and flour with your fingers, so the mixture forms small clumps. Scatter evenly over the jam. Bake for about 45 minutes or until the top is caramel-brown and the fruit is bubbling.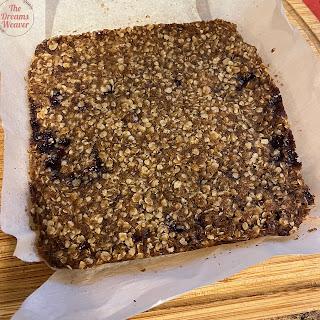 Cool completely before removing from the pan and cutting. It's easier to cut when chilled. 
Enjoy!