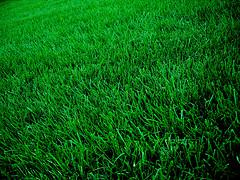 Image by iantmcfarland via Flickr
Zig Ziglar coined the phrase, "Stinking Thinking" to depict those thoughts that hurt you, or bring you down.
His contention was that if you got rid of your stinking thinking you could do anything.
There was a reason Zig was the top of his field –
So today I'd like to ask you to shift any "stinky" thinking you have to "sweet" thinking – that's opposite enough I think –
What is "Sweet Thinking?"
What is sweet? That can be defined by you – however for today let's go with the opposite of stink – so it's the smell, the aroma of something good, the way sweet and good smelling things penetrate right into your brain, filling your nostrils, affecting your taste buds, allowing you to relax, smile, sigh – "Aw sweet…."
The smell of fresh cut grass, new hay bought into the barn or released from a bale. Roast cooking in the oven, my mother's fragrances before she was going out to dinner with my dad, the smell of coffee on my husband's breath in the morning. What are your favorites
I read somewhere, "It is well for people who think to change their minds occasionally in order to keep them clean."
Clean and sweet I say. Do this today!
You Create Your Day by the way You Think! Be Present!
Go make it a Magnificent Day!
Blessings, Shawna
www.RelationalResults.com