Melody Brandon pastry chef and owner of Sweet and Saucy should be patted on the back quite heavily. While looking through her pastry shop blog, I saw cakes made for celebrities, cakes made out of the ever so delicious girl scout cookies (Thin Mints, Samoa's anybody?), and themed cakes which match any event you can think of for birthdays, holidays and corporations such as Coca Cola. While glancing through her images of her oh so beautiful cakes, I also noticed the creative and unique cake stands and the more I saw the different stands- I thought to myself HOW MANY cake stands can one person own, and where do you even begin to find such unique ones? Then as I browsed around a bit, I realized so many other people must have been thinking the same thing because Melody opened up a new cake stand haven online where she has put together a shop full of cake stands, cupcake liners, domes, bowls and anything else that is pastry related. Check it out at http://www.sweetandsaucysupply.com./
Also, take a look at some of Melody's gorgeous cakes.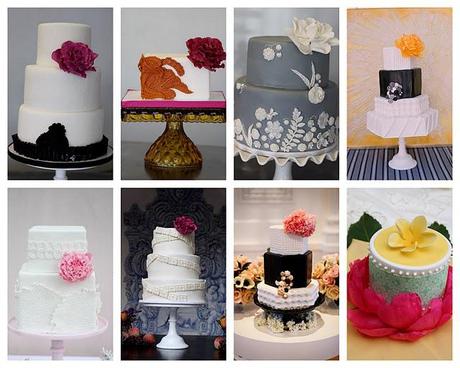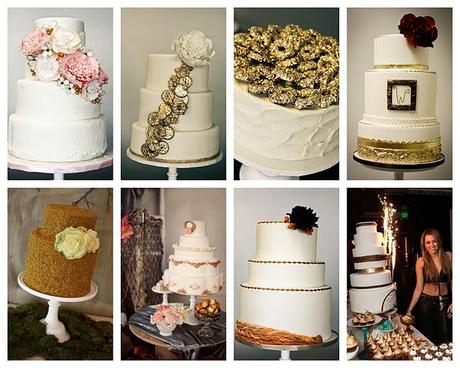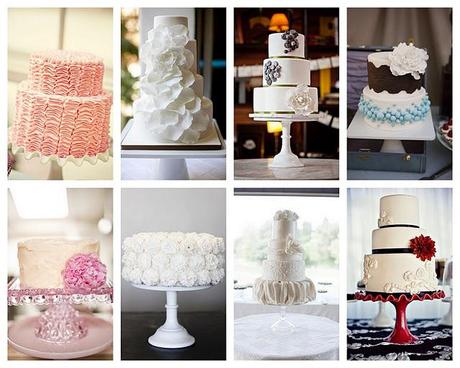 Thanks to Calligraphy by Jennifer for posting some of these amazing pictures and introducing me to Sweet and Saucy!