Hello everyone,
Since summers is at its best now in India what would one need for personal hygiene? For me it has to be deodrant. While there are a host of deodrants in the market I am here to tell you about one I recently discovered by Ethinext Pharma called Sweatnil Anti Perspirant Gel. If you remember I have reviewed many products from Ethicare Remedies and Ethinext Pharma in the past on my blog. They usually work with dermatologists across the country to make products which are effective and low cost. They are now also open to general public. Read on to know more about this product.......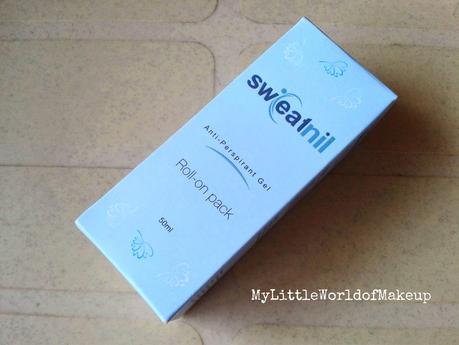 Price: Rs. 159/- for 50ml. Available here
Suitable for all skin types
Ingredients & what the brand says about the product: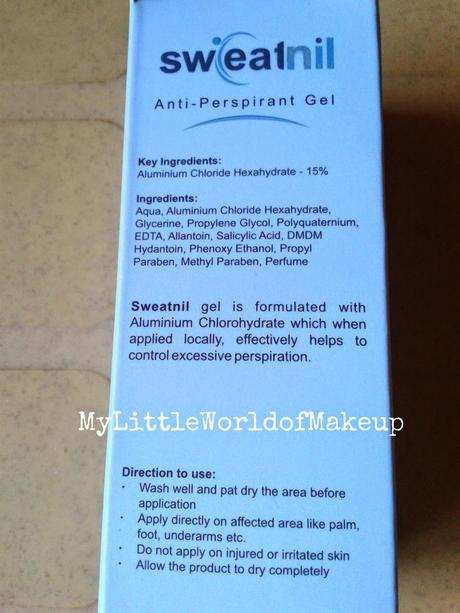 The roll on deo comes in a blue cardboard packaging with all the information on it. The tube is a roll on style one which has a blue body and white cap. The product did not leak on me hence it is travel friendly.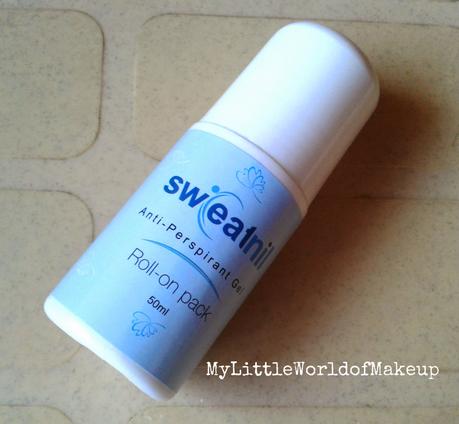 Coming to my experience of the product I liked it first thing first. Until sometime back I was wary of using these roll ons. I had used the Avon one and did not like the wet feeling it gives to the armpits hence I stopped using it. This product claims to be a gel. It is a liquid formula which went applied to the armpit area dries quickly which is vow. It smells fresh - the scent is not overtly citrusy or annoying. It takes a small amount of time to dry up.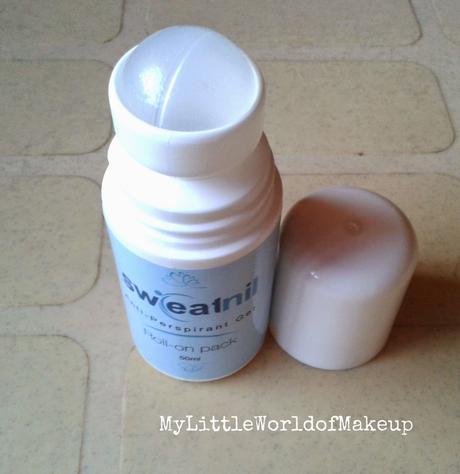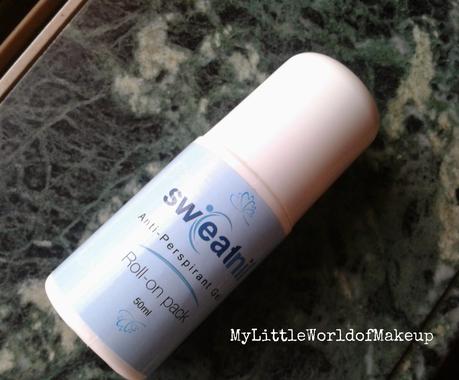 Now summers are in full swing here and I am suffering from smelly armpits. I noticed that this worked for me to a considerable extent.
The odour reduced and even the sweating.
 This product is specifically made to suit people who have problem of hyperhidrosis which is a problem many people have of  excessive sweating especially men .It claims to reduce the sweating by some formula which lets the sweat glands to lessen the sweating part. This is ideal for those who sweat profusely including men and women. It did not cause any reaction on my underarms and is dermatologically tested which makes it safer to use. This helps in keeping my underarms dry to a considerable extent. Hence I like this product.
The Good:
Easily available online
Inexpensive
Controls body odour
Roller ball helps in easy application
Does not leave any patches
Can be used by all skin types.
Dermatologically tested.
Helps in reducing excess sweating - hyperhidrosis
Keeps underarm area dry.
Can be used by men and women too.
Travel friendly packaging
The not so Good:
Contains parabens
Rating: 4.5/5
Sweatnil Anti Perspirant Gel  is a product I recommend in this scorching summer. It is ok to sweat but a product like this will help in keeping the underarm area dry plus it controls body odour what more would you want. I really like this product and highly recommend it to all.


I hope the information in the post was useful & helpful to all those reading. Leave a comment with your inputs. New bloggers leave your blog links for me to check out.

Until next time.. Take care xoxo

P.S: The product has been sent by the brand for consideration. Honest review like always **