Samsung has teamed up with Swarovski in order to launch accessories for its flagship, the Galaxy S5, as well as the Gear Fit. The collection will consist of a couple of Crystal cases for the former, and some charm accessories for the latter.
The Swarovski Crystal Fine Rocks are completely integrated into the back cover of the Galaxy S5, while two crystal effects are merged into one motif as an extra design feature. You'll be able to get these cases in Mystic Black and Vibrant Blue.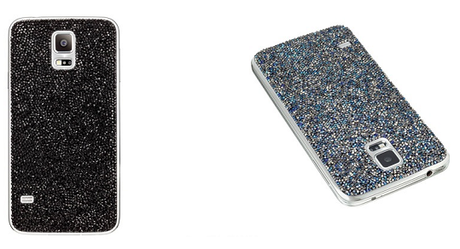 Swarovski's covers for the S5
The Gear Fit Charm Sliders have been specially designed to provide users with the ultimate versatility in their wearable technology experience. The charms are available in a wide variety of colors and styles, each easily customizable with mix-and-match capabilities that enable people to embrace their personal tastes, even as they change for different occasions. Bar colors include Brown, Golden Shadow and Crystal. Dangle styles feature Siam Heart, Light Rose Heart, Crystal Skull, Anthracite Skull, Crystal Star, Blue Star and Golden Shadow Lips.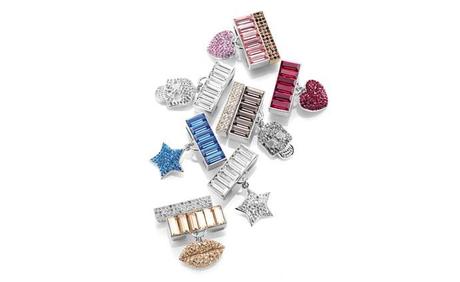 Swarovski's charms for Samsung's Gear Fit.
These new accessories can be bought in Korea at the moment, but they are available for pre-order in China and Samsung will launch them in the UK on May 22.