The fiance and I were recently at an event at the Intercontinental Hotel, and so we decided to grab a quick bite at Sushi Teq while we were there.
          We shared the sashimi flight, which came with the Chef's selection of fish for the evening. This included salmon, hamachi, tuna, white tuna, and snapper. Everything was very fresh, and paired with simple accompaniments like sliced lemon to complement the fish without overpowering the light clean flavors.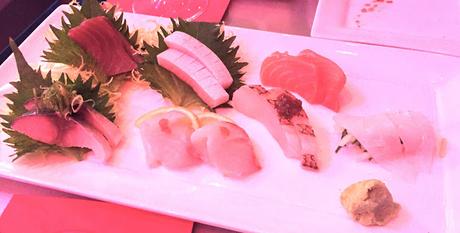 We also shared the seared tuna tataki with spicy pepper, crushed sesame, ponzu jelly, garlic, and scallions. This was also done very well, and very flavorful.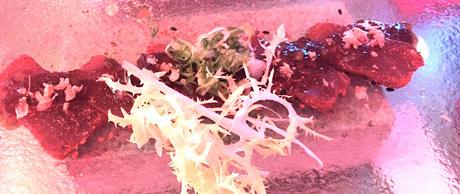 Overall I enjoyed the experience at Sushi Teq and was impressed how good the meal was for the price; dinner for two with drinks was under $100 which is rare anywhere in Boston but especially for sushi!