March

17

, 2016
Trivia Answer: Robert Stack and Kevin Costner both played Elliot Ness in The Untouchables

First Fives:
Mike O'Dea, Jo

Engel, Dave DeSocio, Brett Blattman & Ed Ziskind
Honorable Mention:
Chuck Chiocco
THE NUMBERS
Tuesday's Broadcast Top 5
The Voice-N

BC 2.7/11.1
NCIS-CBS 2.0/15.1
Crow

ded-NBC 1.7/6.5
NCIS New Orleans-CBS 1.6/11.9
Limitless-CBS 1.1/5.6
Tuesday's Cable Top 5
Americas Choice 2016-CNN 1.2/4.5
People vs. OJ- FX 1.2/2.8
Big Bang Theory-TBS .9/2.3
Fixer Upper-HGTV .8/2.9
Haves and the Have Nots-OWN .8/2.8
Tuesday's Social Media Top 5
Pretty Little Liars

-Freeform 231,000 Tweets
The Voice-NBC 49,0

00 Tweets
People vs. OJ-FX 30,000 Tweets
Marvel's Agents of SHIELD-ABC 20,000 Tweets
Awkward-MTV 15,000 Tweets
THE SHOWS
Survivor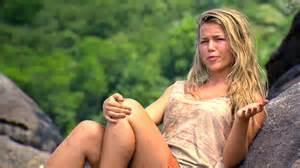 Ya know why Survivor rules? I say this time and time again. They never stop evolving and changing the game. They ke

ep the players, and all of us on our toes

. Last night, we knew they were changing up the teams a bit but because it was an uneven situation one person ended up alone. That can be a blessing and a curse and we saw it play out for Julia first hand. First off, Julia? Didn't even know she was in the game

until she was

sent to her own camp...now we all know her and we

're

actually rooting for her. Can you imagine being sent to live all by yourself on that island? Fire, food, allllllll day, alllll night, crazy sounds

. I'd freak the F out!

Prior to her isolation, I was all about Tai. I'm still all about Tai and still super annoyed that the producers are using subtitles every time he speaks. WE UNDERSTAND HIM GUYS!!! I'm also loving the idea of this Super Idol, I'm just hoping someone actually gets the chance to use it. NBA dude knows there are 2 and he knows who has them, but the Super Idol is a whole new ball game. I really need Debbie the skeleton out of the game. Sure Dr. Peter's a d**sh but he doesn't bother me as much as Debbie the skeleton with her bizarre bathing suit and her leopard blouse. I can't tak

e her. This tribe of 1 has spoken.
The Goldbergs
Okay, I was THAT girl. I was the girl that sat in her room all night waiting for a song to come on the radio to record it. I was the girl who OF COURSE joined the Columbia Record Club and YES I did join as me, my sister, my mother and my dog. I did it all. I think I just finished paying them off. Of course I didn't sit in the middle of my living room where there was a ton of noise, I had it down to a science. ALONE in my room until I could get Blondie's "Call Me" or The Police's "Da Doo Doo Doo" and once I got it I would rewind and listen and rewind and listen. I was always very proud of myself. Chicago's "Hard to Say I'm Sorry" was actually my husband and my song. Weird right? Not sure after all these years why it was our song but it was and whenever I hear it to this day I am brought right back to that time in my life. Ahhhhh this is why I love The Goldbergs. Yeah there was other stuff last night. Barry and Lainee's Dad and Erica NOT shoplifting, but once I saw the Columbia House tapes and the draws and the lights on the equalizer I was in dreamland. Now...I want to hear a song I type it in and play it. Kids today have no idea of the suffering we endured and what we went through just to hear "You Shook Me All Night Long!" Loved every second, thanks Adam.
Black-ish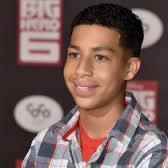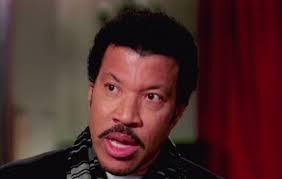 Great episode last night. Loved the documentary format and seeing parents acting like fools at their kids basketball game that DON'T live in my town. How awful did Rainbow look at the game? Between the hair, the outfit and the dance? UGH I seriously get embarrassed for Traci Ross Ellis now. Sure she's making a boatload of dough but she's just the worst. I really think they producers need to pull an "Aunt Viv" or a "Darren Stevens" and replace her with someone, anyone else. Did you take a good look at Lionel Richie Jr. during his extreme close-up

? 

2 things. 1) TOTALLY LOOKS LIKE LIONEL RICHIE and 2) Maybe it's time for his real Dad or his TV Dad to teach him how to shave? Once again, another great product integration, this time the State Farm Good Neighbors Basketball team. Well done guys. According to my son, every single one of the refs Lionel Richie Jr. referenced were all horrible basketball refs. I

wouldn't have a clue but I trust he's right. 
THE OTHER STUFF -US Connected TV Ownership has risen from 51% in 2014 to 58% in 2015 to 60% in 2016. Just thought you should know. 
-More interesting info

...actually this one surprised me.  
17% of people 12+ have listened to 1

Podcast in the past week
19% have liste

ned to 2 Podcasts
22% have listened to 3 Podcasts
21% have listened to 4-5 Podcasts
13% have listened to 6-10 Podcasts
8% have listened to 11+ Podcasts 
-Person of Interest is ending after the current 5th Season. T

he show will return on 5/3 and air 2 eps a week until 6/21 when it all ends

.
-Made my husbands night last night when he heard FOX renewed Gotham for a 3rd Season.  
Thurs

day's Trivia Question:
The past 3 trivia questions were all part of a theme that culminates today. One clu

e...it has nothing to do with St. Patricks Day.  What is the theme?



WWTM-Kristy
Like me on Facebook at Watching Way Too Much
Follow me on Twitter at tvnme
http://watchingwaytoomuch.com
[email protected]