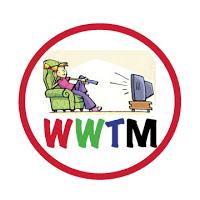 THE ANSWER TO WEDNESDAY'S TRIVIA QUESTION: Erin Silver's parents were Kelly's Mom, Jackie Taylor and David Silver's Dad, Mel.
FIRST FIVES: Stephanie Baxter, Mike O'Dea, Melissa Sherman, Andrea Jody & Priscilla Paez HONORABLE MENTION: Brett Blattman
THE NUMBERS 
Tuesdays Broadcast Top 5
NCIS-CBS 2.2/16.5
The Voice-NBC 2.2/9.2
Fresh Off the Boat-ABC 1.8/4.8
NCIS New Orleans-CBS 1.7/13.9
Limitless-CBS 1.7/9.6

Tuesday's Cable Top 5
MLB Wild Card-ESPN 2.3/7.6
Big Bang Theory-TBS .8/2.5
American Dad-Adult Swim .8/1.8
Ink Master-Spike .8/1.4
If Loving You is Wrong-OWN .6/2.0
Tuesday's Twitter Top 5 Primetime Ratings 
The Flash-CW 88,000 Tweets
Scream Queens-FOX 83,000 Tweets
Finding Carter-MTV 29,000 Tweets
Tonight Show-NBC 16,000 Tweets
iZombie-CW 12,000 Tweets 
Shareablee Social Scorecard: Top 10 Shows by Engagement - Tuesday 10/6/14
Here is the daily Top 10 engagement rankings
Total Actions, Total Content, Actions Per Post and Total fans/followers (within a 24-hour period) posted by a TV show on Facebook, Twitter or Instagram.  
Rank TV Show Network Total
Actions Total
Content Actions per Post Fans & Followers
1. Scream Queens FOX 299,027 101 2,961 1,421,828
2. The Flash CW 205,915 21 9,805 5,382,133
3. The Voice NBC 110,882 116 956 17,848,881
4. NCIS CBS 73,635 31 2,375 18,543,457
5. Agents of S.H.I.E.L.D. ABC 57,813 22 2,628 5,586,446
6. Finding Carter MTV 46,743 46 1,016 664,771
7. The Muppets ABC 34,764 26 1,337 1,235,073
8. Grandfathered FOX 19,762 35 565 216,477
9. Best Time Ever with Neil Patrick Harris NBC 18,888 47 402 215,006
10. Ink Master Spike 18,436 32 576 1,895,221
Category descriptions:
-Total actions 
- The sum of all likes, comments, shares, retweets or favorites received on content posted by a TV show on Facebook, Twitter or Instagram.
-Total Content 
- The total number of posts, tweets and media published on Facebook, Twitter and Instagram by a TV show.
-Actions Per Post 
- The average number of actions received by a single piece of content posted by a TV show.
-Total fans/followers
 includes fans/followers for all properties under each TV show as of the last day in the defined time period.
THE SHOWS 
With the crazy weather we've been having, my son's Fall Baseball team had a makeup game last night that STARTED at 7:30pm. Thankfully it resulted in a nice win for our guys but we didn't get home until 10pm. Sure we were tired, but we had a little something to give. Tough decision as to what to watch before bed since now our DVR's are filled with Tuesday and Wednesday shows. We chose Survivor and The Goldberg's. I'd say we'll get to Empire, Nashville and Black-ish tonight, but we have ANOTHER makeup game tonight! So...no promises for tomorrow. It may just be Scandal, we'll see. I'm tired and I'm rambling...let's just get to it. 
Survivor
Boring is something you can NEVER say about Survivor. Last night a couple of big shockers. It was too early for a merge but that's not what happened when Jeff told everyone to drop their buffs. Two tribes became 3 tribes. Just as everyone was getting comfortable, just as everyone was getting into their groove's, everything changed. Andrew Savage was pretty honest when Jeff asked him how he felt about this news. He was scared, he was comfortable and then with his new team, he also had to move to a new beach and rebuild. I felt for the guy, I really did. I was psyched for Spencer though. He was this close (picture my index finger and thumb really close together) to being voted out last week and man did he turn it around big time. Maybe his new people skills will help with his girlfriend when he gets back home. Apparently he left her hangin big time by not declaring his love for her before he left. At least we know his social game extends into his personal life too. Spencer and Tasha were the only two teammates from their former tribe and the other 4 on their new tribe had been together. Couldn't have worked out better that two of the other four were PG and Abi. Those two hate each other and it worked in Spencer's favor. Honestly, I thought that Jeff Varner might have been a target. He was trying to get a message to Kelly Wigglesworth at the challenge and Tasha called him out big time. She actually called him a RAT! At tribal he claimed he didn't even remember doing that. WTF? Survivor Alzheimer's? How did he not remember? To be honest, I thought it would be Abi the freak who got the boot, but PG went home instead. I'm good with that. I would have been fine either way. 
The Goldbergs
Now that Adam's in puberty hell, it's really all about Erica and Barry for me. Barry's my favorite these days. Big Tasty, the JTP, the Jumpilation, the Momage, the guy kills me. Last night, Barry taped over his own 5th birthday party. His plan, change the sticker and frame Bev for the mistake. She thought she taped over it with Phil Donahue. Erica made Barry come clean. The entire Adam storyline was just tough to watch, wasn't it? At least the writers are acknowledging Adam's puberty and making fun of it. Coach called Adam the "weird kid with the Muppet voice" and I'd say he was spot on. The voice sounds like he is an animation or something. It's horrible. How funny was it that Murray became obsessed with the new Weather Channel? We forgot what it was like before 24/7 weather right? Adam wanted Murray to help him build Johnny 5 from Short Circuit, which was lame, but Bev made him him stop watching the weather and help the kid out. Murray couldn't SAY robot right, let alone build one, so of course it was a disaster and he went out and bought a Johnny 5 instead. Not the greatest episode ever and the puberty factor's really a problem, but they did have 2 awesome 80's songs in there, plus a shout out to the Strawberry Shortcake crazy that I never understood. 
Name the songs for some bonus points. 
THE OTHER STUFF
-Not sure what's better James Corden and Stevie Wonder's original Car Karaoke, or the outtakes. You decide: https://www.youtube.com/watch?v=Y-ClGtqCmSU 
-JLo's going to host the American Music awards on November 22nd. I already have a great drinking game we can play while watching. Every new outfit or new hairstyle...DRINK! 3 hours, there has to be at least 10-12 costume changes, right? It's a Sunday, you may have to call in sick on Monday if you're playing! 
-Bob's Burgers renewed for 2 more seasons
-I'm actually pretty surprised that anyone would want the TV Guide Channel THAT badly. In 2008, a company called OpenGate bought the channel for just one dollar from another company called Macrovision. Supposedly, OpenGate made money on their deal, but I'd like to know what NTVB is going to do with the TV Guide channel. Does anyone watch the TV Guide Channel? If they're going to rebrand and call it Freeform...big news...ABC Family already did that. So what WILL they do with it? I admit...I'm curious. Carruba Channel sounds good, I have ideas NTVB...let me know if you want to hear them.
-Is Shakira ever getting back into The Voice rotation? I liked her, not that I watch The Voice religiously anymore. We have Gwen now, she's fine, Xtina's coming back for the Spring Season. but now that her clothes fit and she's lost weight, she's not that fun to watch anymore. Bring back Shakira. Her clothes do fit, but she's way more interesting to me. I thought it could be cool of Gwen and Blake started dating now that their both single but they're not even flirting or anything, so there's nothing there at all.    
-Jeff Bezos is thinking of taking over more of the world than he already owns. He's considering getting into the TV game. Have you read this? He wants to create an Amazon Live TV Service. Similar to AT&T and Comcast products, but why? He already has a streaming site that's doing pretty well. Transparent put Amazon's streaming service on the map already. I'm not sure I understand Jeff's idea but he's obviously WAY smarter than me and if he's figured out how to get my dog food and an Evo Shield wristguard to my house in less than 24 hours than I'm betting he's already got this one too. So...good luck Jeff. If you need any programming consultants...I'm here for ya! 
Thursday's Trivia Question: 90210 week continues: Who ended up getting married in the final episode of the series?
WWTM-Kristy
Like me on Facebook at Watching Way Too Much
Follow me on Twitter at [email protected]
http://watchingwaytoomuch.com
[email protected]