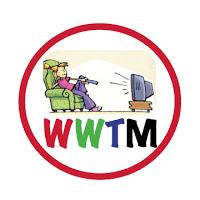 THE ANSWER TO WEDNESDAY'S TRIVIA QUESTION: Bradley Cooper starred in Alias and American Hustle 
FIRST FIVES: Neil Moffatt, Sue MacNamara, Karen Feldman, Megan Quirk & John Romeo
HONORABLE MENTION: Michael O'Dea 
THE NUMBERS 
Tuesdays Broadcast Top 5
The Voice-NBC 3.7/12.9
NCIS-CBS 2.6/16.8
About a Boy-NBC 2.4/8.1
The Bachelor-ABC 2.4/8.1
NCIS LA-CBS 2.2/13.1 
Tuesday's Cable Top 5
Being Mary Jane-BET 1.6/3.2
Teen Mom-MTV 1.3/2.2
Tosh.O-Comedy Central 1.1/1.9
Big Bang Theory-TBS 1.0/2.5
Amish Mafia-Discovery 1.0/2.5
Tuesday's Twitter Top 5 Primetime Ratings 
Pretty Little Liars-ABC Family-397,400 Tweets
Being Mary Jane-BET 210,600 Tweets
The Bachelor-ABC 193,300 Tweets
The Voice-NBC 102,200 Tweets
Glee-FOX 84,100 Tweets
Late Night Numbers Update
On Tuesday night, the Tonight Show delivered a 1.9 RA18-49 with 5.6 million viewers
This was up 41% vs. Tonight's non Olympic season average against total viewers.
The Tonight Show beat Letterman's 2.7 million viewers and Kimmel's 1.9 million viewers 
Seth delivered a 1.1 RA18-49 with 2.7 million viewers  which is the highest Tuedsay Night Late Night rating in 6 years.  What does that say about Jimmy then? Hmmmm
THE SHOWS 
Survivor 
Survivor's back, and of course we had the helicopter, the nature shots (an overabundance of lizard/snake shots actually), and Jeff in his standard Survivor garb. We had the challenges and the hidden immunity idol but Mark Burnett and Jeff are the best at giving us twists and keeping it fresh. This season...3 tribes. Brawn, Beauty and Brains. The Brawn tribe has Cliff Robinson the NBA star and one cop hiding that fact that he's a cop and one cop that just knows he is one. Everyone on the brawn team IS brawny. Everyone on the beauty team is not beautiful though. Sure they have Morgan the NFL cheerleader who has the hugest most distracting boobs ever, but they also have a guy named Brice on their team who isn't beautiful at all. Not cute, not handsome, not attractive. Then there's the brains team. They had to be lying about their IQ's. They are the worst team ever. They lost both challenges. They didn't just lose, they were PUMMELLED. I mean the neuro scientest couldn't do a puzzle? WTF? Speaking of J'Tai, the neuro scientist, lets discuss. She lost 2 challenges for the tribe, she's extremely unlikeable, she threw all the rice on the fire and does ZERO work around camp and yet...she didn't get voted out! The owner of the Florida Marlins was blindsided and then so was Garrett the strongest guy on the team. Even I didn't see that one coming. Best nickname "Malnutricia" for this emaciated annoying chick that looks like the Mom of a kid my son goes to camp with named Tricia.  That one will keep me going all season long. 
Modern Family
In order to REALLY appreciate Modern Family you need to either really pay attention or watch it twice. Rob Riggle was on again last night as Gil, Phil's nemesis and he had such a great line: "I have a mandate, and not the kind you hide from your wife". It was just slipped in there and yet it's SO good. Also, one that I know my husband's going to use...DADvice! Too good. I really can't stand Luke. Puberty has really messed with his hair and his acting ability and last night they put him in a wrestling singlet...not a good look at all. Loved Cam doing everything possible to not touch Lily once he found out she had lice and then Claire with lice and then John Heard from among other things, Sharknado, as Gil's Dad.  The best moment of the episode though was when everyone ended up in the basement. Scary-haired Claire, Lily with a ski mask, the girls, the opossum, Cam, and a giant blow up thing. I think I may have peed a little from that. TMI? Sorry. Good episode guys...really freaking good one. 
Suburgatory
George was looking good! But since he rarely works, he can spend a lot of time on his look, his tan, his hair. Who cares at this point, his not working is working for him. Noah's back and out of rehab and was just disturbing to watch. George and I both missed the old angry Noah and hopefully the bully in the sandbox snapped him out of his super mellow funk and back to his bitter raging original self that we all loved. Amber from Parenthood guest starred as the leader of a bizarre band/cult that Tessa stumbled upon when she skipped school to avoid the Senior Tanning class that Dallas was teaching. Loved the discussion of the proper use of "air quotes". I know a few people that could use some help in that arena.  I think we all do. 
The Americans 
6 minutes in and 3 people were killed, and one wig was ruined. I also coined my own word for fake eyebrows...eyebrigs. Thoughts? Anyway the gangs back, and the spying and threatening and killing is ON. This season in addition to all the other issues that Elizabeth and Phillip have to deal with, they have their suspicious teenage daughter snooping around. Hopefully she's scarred for life after walking in on her naked parents last night. I think I'm scarred for life seeing Felicity involved in a threesome but I'll stick it out and persevere. If you're not watching this show you should be. Great throwbacks too...WKRP in Cincinnati on TV, Intellivision, Mad Max and just great clothes across the board.
Private Lives of Nashville Wives
This show doesn't even warrant a review really. It's a total borefest. The cast is very average looking, none of them are that interesting, they don't have mega money or mega lives and I have no idea at all why someone thought these people were interesting enough to have a show. No season pass.
Jimmy Kimmel Live Jimmy Kimmel won last nights 11:30 battle. (Sorry JF) He's been asking kids to send him rainbow looms with the goal to wear a "Suit of the Loom".  A suit entirely made of rainbow loom bands. Jimmy was on Ellen's show yesterday where she gave him her contribution. Then last night on his show he revealed the entire suit and then donated some of the extra to a kid named Max. Check out both clips:  https://www.youtube.com/watch?v=k8CV5ouUSwk&list=UUp0hYYBW6IMayGgR-WeoCvQ&feature=c4-overview
http://abc.go.com/shows/jimmy-kimmel-live
Tonight Show with Jimmy Fallon
Jimmy did nothing wrong, but honestly, I don't get the Adam Sandler thing. I just don't. Adam and Drew Barrymore (who I do love) were Jimmy's only guests. They both looked like they just left a thrift shop, took a nap on the street, and went to the studio. Adam Sandler's not funny, their song wasn't funny, just a miss in my book and I know they are all good friends of my future best friend, but I don't know...wasn't good. SORRY but a GOOD friend is honest and tells it like it is. Wednesday night goes to Jimmy Kimmel. 
THE OTHER STUFF
-HBO renewed Looking for a second season. I definitely didn't like it, but I don't really think I'm the audience anyway. 
-I have a good news/bad news thing here.  The good news is that for anyone who hasn't seen the show Strike Back, you now have extra time to binge it before the final season returns to Cinemax. The bad news is that the final season has been delayed because my favorite guy from the show, Sullivan Stapleton seems to have experienced a mysterious injury in Thailand where they were filming. All of the articles are cryptic so no idea what happened. All I know is that it's pushing the final season back 6 additional months!  10 points if you can name the 2 main characters of the show.
-NYC Mayor Bill DiBlasio, will be getting his SAG card apparently...he'll be playing himself in an episode of The Good Wife on 3/16. I'm sure that'll make the news. Everything this guy does makes the news. His kids afro, his ability to shovel snow, his ability to not close schools. Just add this to the list.
-If you were a fan of Ripper Street on BBC America, and you had mourned its loss already...guess what...Amazon s bringing it back. So be on the look out for it. 
-Just what we need...ANOTHER award show. The brand new iHeartRadio Music Awards will be on NBC on May 1st and guess who's producing it? Hardest working man in show biz...Ryan Seacreast  
-Congrats to Arsenio Hall...he's officially come back and will be coming back for another season! 
Thursday's Trivia Question: ER/Gravity-Name the Actor WWTM-Kristy Like me on Facebook at Watching Way Too Much
Follow me on Twitter at [email protected]
http://watchingwaytoomuch.com
[email protected]