If you like to spend free time in nature, camping, doing extreme sports and you want to protect your iPod Touch in those conditions, we suggest you, in our opinion, the ultra protective case for iPod Touch 5G currently on the market. It comes straight from Griffin and it's called Survivor Case! Indeed, the name is totally justified.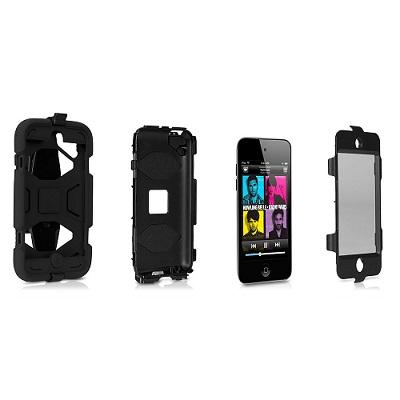 Survivor Case For iPod Touch 5G
Just like the Survivor collection of iPhone 5 cases, this case for iPod Touch 5G represents a strong protective case, certified the U.S. military. The case is designed to protect your device against extreme weather conditions such as rain and wind, sand and dust, but most of all against shocks and sudden falls. Made of shock absorbing poly-carbonate coated. along with integrated screen protector, Griffin Survivor case provides you the best protection you can get, allowing you free access to all functions and ports of your iPod 5G.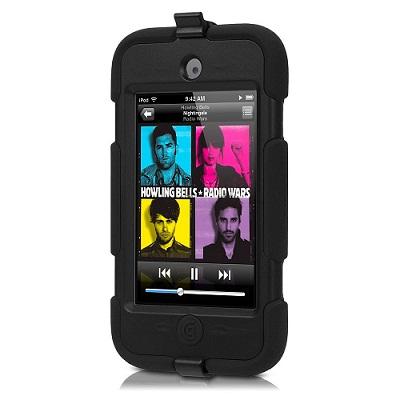 Survivor Case For iPod Touch 5G front
With a supplied stand you can set you iPod in the upright position that makes it comfortable for watching videos or other multimedia. You can also use the standard half tilt for more comfortable typing. Griffin Survivor iPod Touch 5 case is available in different colors that can match your new iPod player.