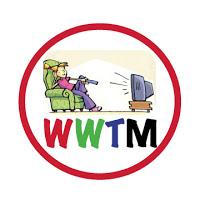 THE ANSWER TO WEDNESDAY'S TRIVIA QUESTION: Denzel Washington starred in St. Elsewhere

FIRST FIVES: Mike O'Dea, Elke Raskob, Alex Nagler, Dave DeSocio & Jo Engel
HONORABLE MENTION: Brett Blattman
THE NUMBERS 
Wednesdays Broadcast Top 5
The Voice-NBC 2.5/9.9
NCIS-CBS 2.0/15.7
Chicago Fire-NBC 1.8/7.3
NCIS New Orleans-CBS 1.5/12.2
Limitless-CBS 1.4/8.1
Wednesday's Cable Top 5
CNN Democratic Debate-CNN 3.6/15.7
MLB Division Series-TBS 2.0/6.3
BET Hip Hop Awards-BET .9/1.8
Anderson Cooper 360-CNN .9/4.6
Ink Master-Spike .8/1.5
Wednesday's Twitter Top 5 Primetime Ratings  CNN Democratic Debate-CNN 2,848,000 Tweets
BET Hip Hop Awards-BET 723,000 Tweets
Scream Queens-FOX 64,000 Tweets
The Voice-NBC 40,000 Tweets
30 for 30-ESPN 28,000 Tweets 
THE SHOWS  Survivor
Is it my imagination or did we forget about the 3rd tribe? They were barely in last nights episode. Maybe all the Abi and Kass drama was the only juicy stuff to show us? The Kass thing was hilarious. Of course we thought she was making a fake idol and not a birthday present...LOL. Crazy one person challenge and a nice win by Andrew Savage. They need FOOD desperately. Even though they got some, didn't help in the immunity challenge. Why did those pieces have to be so heavy. Everyone got pummelled!!! Sad to see Varner go. If Abi makes it to the merge I'm going to be pissed. 
Goldbergs
Last night's Goldbergs had to be filmed last year or something. Adam was still sort of cute and his voice hadn't changed and I gotta admit, it was SO much better. Puberty Adam's really killing me. Adam was failing gym class because he hated his body. Just because your Mom and your Dad tell you you have a beautiful body doesn't make it so. To get out of jumping in the water, he Caddyshacked the pool. Classic move. Erica was into saving the world after she saw the "We Are the World" video. I went to YouTube to watch that one again. Ahhhh the memories. Here it is just in case you need it too. https://www.youtube.com/watch?v=9AjkUyX0rVw 
Barry was really on her for being a "Poser" which apparently was the worst thing you could call someone in Jenkintown PA in the 80's. In Fort Lee NJ, we had much worse words than that! Loved the scrunchy collection thing. Totally forgot all about those. We didn't collect them like the Jenkintown kids but they were a big deal in the 80's.
Empire
Anyone else not loving Cookie's bangs? I'm hating them. Loved so many of her outfits last night, especially the red leather chain thing, but the doo-rag has to go. No bangs. No doo-rag. Okay, we move onto the DA's cleavage. I had a lovely pun about her bust of Cookie & Lucious but I just couldn't get it right. There is NO way that those things are out and about in a real court, or even at the office, no way any workgets done. Way too distracting, but gotta give credit to the bra, that thing was working overtime! Okay...digressing again. Now we know how to make your Daddy love you, respect you and welcome you back into his loving arms. KILL SOMEONE! (Or at least, bury the body when your wife accidentally does) What a nice family reunion,

for Lucious & Dre,

digging up Uncle Vernon. Who brings their pregnant wife to the woods lets them help dig up a dead guy? That can't be good for the pregnancy. I totally thought she'd lose the baby or something. At least it brought Dre and Lucious back together. Hakee

m is DONE!

  He's DONE with Daddy and DONE with Empire. (For now.) While he was sulking about Jamal's big hit song and big beautiful painting, he found a new lead singer for his girl band. Not sure if she actually speaks English but she sure can sing the Spanish version of Blue Bayou beautifully. Anyone know who sang the English version in the 70's? Bonus points if you do. Marisa Tomei's hair is atrocious. Someone please do something. So we end the episode with a charcoal broiled looking Uncle Vernon in mega cleavage's car and the FCC blocking the Apex deal. The Lyon's roar! 
Black-ish
You don't think that a show like Black-ish could be so thought provoking when you're watching it but it really has been this season and last night was no exception. In a nutshell, Dre was trying to market a new holiday...Daddy's Day. Daddy's Day is different from Father's Day. Daddy's Day celebrates the Dad's that are doing it right. Lots of differen't ideas thrown out last night about what good fathering and good parenting is all about. Very interesting and very true. Lionel Richie Jr. wasn't all about Daddy though, he was overly obsessed with his Mom. I found his behavior a bit odd though. If My son started carrying my groceries and being super sensitive and aware of my needs and moods, I'd think he had gotten suspended from school or somebody pregnant or was on his way to prison. I'm starting to think the writers are just as aware of Jr's Lionel Richie-ness as I am. Did you catch the "Endless Love" comment thrown in there? Coincidence? I DON'T THINK SO!!! No mention in the script of Zoey's obvious laryngitis. I thought she was one of the most beautiful young women I'd seen in a long time...until we met her BFF Rashida. Where do they find these people? That girl was gorgeous. Made Bow look even more bizarre with the hair/eye combo thing on overdrive last night. 
Nashville
Of course Deacon's a wreck. Pretty sure I predicted exactly what transpired in last nights episode of Nashville. He BARELY kept it together for most of his sister's eulogy but it went downhill from there. Deacon did what he always does with the exception of one thing. He didn't ACTUALLY drink.Yes, he pulled away from everyone he loves and yes he went to hibernate in his house, and OF COURSE he trashed his place. What he didn't do was drink. He came close, but no liquor actually touched his lips. You'd think after all this time, he'd get tired of having to clean up his place and buy new chachkes & mirrors and stuff, but he'll be heading to Bed Bath & Beyond to replace it all yet again. This time though, one thing he didn't bargain for...Maddie saw him in action. Totally freaked her out big time. Zoey came back to sing at Scarlett's Mom's funeral and to reinforce what Gunnar and all of us already know. He's still in love with Scarlett. DUH. Only a man in love would help the other man in Scarlett's life write a song for her. Of course we all know, and Scarlett knows too, that she's meant to be with Gunnar. Sad to hear that Hayden Pannatiere is suffering from the same post partum depression as her character and has checked into rehab to get help. Wish her character would do the same. It's getting tough to watch her spiraling so far out of control. I personally think it was too soon for Layla to be on stage at the Grand Ole Opry, but it made for a good storyline for the new dude in town and for her and Jeff to go public. I don't know what it is about Marcus Kean but I sense trouble. Oh...one more thing. Did we know that Maddie was still with Cole? 
THE OTHER STUFF
-We knew Jack Black was in town because he was the Guest Announcer over on Best Time Ever Tuesday night. I wasn't sure until last night, but Jack seems to have put on a few pounds. Quite the belly to schlep around with if you ask me. Didn't matter though, his performance with Stephen Colbert was fun. Check it out: 
https://www.youtube.com/watch?v=rqgvll8W7Jk
-Pretty predictable for Fallon to have Trump and Ben critique the Democratic debate. Predictable yes, disappointing, not at all! 
http://www.nbc.com/the-tonight-show/video/donald-trump-ben-carson-watch-democratic-debate/2921599 
-After 22 cycles, the CW has decided that there won't be a NEXT Top Model for America. Lets face it, Tyra had a great run.  Now she can chill out and enjoy the boatload of ANTM dough away on some yacht in St. Tropez. 
-I really don't want to get my hopes up, but when I read that Showtime greenlit a Cameron Crow comedy produced by J.J. Abrams and Winnie Holzman called "Roadies" about a rock bands crew as they manage their tour and deal with life on the road, I was pretty psyched. If done right, it could be awesome. 
Thursday's Trivia Question: What J.J. Abrams primetime show included Sydney Bristow and SD-6?
WWTM-Kristy
Like me on Facebook at Watching Way Too Much
Follow me on Twitter at [email protected]
http://watchingwaytoomuch.com
[email protected]