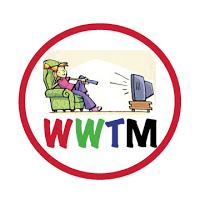 The answer to Wednesday's Trivia Question: Brooke Shields currently stars in Army Wives and starred in her own show, Suddenly Susan
FIRST FIVES:Ed Ziskind, Elke Raskob, Karen Feldman, Mike O'Dea, & Tara Dowling
Honorable Mention: Lillian Doremus
Tuesdays Broadcast Top 5
The Voice (8-10p)- NBC 4.7/14.3
S.H.I.E.L.D-ABC 4.7/12.1
NCIS-CBS 3.6/20.0
The Goldbergs-ABC 3.1/8.9
NCIS LA-CBS 3.0/16.3
(51MM people watched Broadcast TV from 8-9pm!-That has to be up YOY?)
Tuesday's Broadcast Trendrr Top 5
S.H.I.E.L.D-ABC 251,351
The Voice-NBC 227,738
NCIS-CBS 117,495
New Girl-FOX 73,617
Chicago Fire-NBC 68,653
Tuesday's Cable Top 5
Sons of Anarchy-FX 2.4/4.4
The Big Bang Theory-TBS 1.3/2.9
Tosh.0-Comedy Central 1.2/2.0
American Dad-Adult Swim 1.0/1.9
ESPN Documentary-ESPN .9/2.2
Tuesday's Cable Trendrr Top 5
Sons of Anarchy-FX 80,802
Catfish-MTV 56,163
SEC Storied-ESPN 32,186
Ink Master-Spike 25,928
The Bad Girls Club-Oxygen 25,072
I'm really upset this morning...I'm now officially WAY behind in viewing, and last night didn't help. I totally fell asleep during the second episode of Modern Family and missed Nashville completely. While I'd love to say I will catch up tonight, it's not going to happen. There's too much on tonight also! I'll try to catch up over the weekend, in between 2 baseball games and 2 football games, but then I have SUNDAY NIGHT to deal with. I'm totally stressing.
Survivor
Is it me or does this whole family component really screw with the game big time? Every move significantly affects both tribes. Plus knowing that the loved ones can swap places with each other also screws with things. Talk about over thinking and over analyzing, I honestly couldn't keep up with it all.   Last nights episode of Survivor started off with the duel at Redemption Island between Rupert, Candice and Marissa. It's totally awesome to see your loved one kick ass, but to see them lose and have to say goodbye and then recalibrate on how to play the game differently because they're gone has to be tough. It really does raise the bar on the game to a whole new level. I'm sort of obsessed with Candice and her "baby" John. Do you think when they're at home, all they do is work out? John's abs are insane and I'm not sure how he's doing it, but his hair looks very well styled no matter what he's doing. Lots of looks back and forth when the two tribes come together. Trust really has to be the biggest issue this season. Can there be any? I guess not until all pairs are gone. There's always a possibility that a loved one competes against a loved one on Redemption and then again once the tribes merge. If that happens trust is completely out the window for all of the other tribe mates  One other thing, I think that they need some new stock nature footage. Haven't we seen that army of bugs a million times? Sure it could be a new army of bugs, but I was convinced last night that a few of the nature clips were from another season. No need to get lazy now that this season has raised the bar on itself. Just sayin. 
Back in the Game
I hadn't seen the pilot of Back in the Game prior to last night. I really didn't want to like the show at all because when I met James Caan at a party in May, he was really mean to me. Of course, we loved this one. The whole family loved it. It's got everything our family loves. A hot girl who can play baseball, a wacky friend, a politically incorrect nasty Grandpa with a heart in James Caan and the rival team's coach, who we love to hate, has the perfect name... Dick. Gotta give the writers credit for sticking with the name. Nobody uses it much anymore. Now, I get to say it and type it and giggle every time. Yes, it still makes me laugh no matter how many times I hear it.  Terry, the hot Mom is recently divorced and had no place to go with her non athletic son. She ended up back home with her cranky ex-ball playing Dad who was "never there". She takes on coaching her son's team of misfits kids. I guess it's better than therapy?  Not sure if the whole show will  focus around the game and the kids, but I guess in warm states it can be played all year long so it's possible. I'm betting this one did well last night. It's a good show even if James Caan is a d*ck. (You need the asterisk in that instance).
Modern Family #1
Wow, didn't Luke and Manny both change a ton over the Summer? They both got hit big time with the puberty stick, especially Luke. Deeper voice, taller and what's with the curly hair? Even Manny looks and sounds more mature. Lily wasn't any cuter or less annoying but she did have a classic line in the show last night. After dropping Manny off at the airport for his trip to Colombia, Lily said "What if Manny never comes back?" Jay responded with "Nobody leaves and never comes back" and Lily says..."I did".  Gotta admit I laughed out loud at that one. A few others that had me going, the gay porno that Gloria accidentally watched called Glengary Glen and Ross and every time the baby heard anything about gay marriage and spit up, I died laughing. The season premiere had Mitch and Cam each separately plotting how they were going to propose to the other. When you think about it...it's a great question, especially when it comes to 2 guys. Who does propose? Does it just become a race? Cam and Mitch ended up on both knees at the same time and had a sweet moment. The premiere was a winner. Great story across the board and hilarious. The break the writers got was obviously JUST what they needed. So many great moments, but I don't want to ramble.
NEWS & INFORMATION
  -S.H.I.E.L.D ratings for Adults 18-49,  were crazy good and it's all the buzz at the moment. If you missed the show Tuesday night...ABC is rerunning it  again tonight!  
Ok, I owe my FBFF, Jimmy Fallon an apology.  I've been a bit of a slacker lately when it comes to his show. I hope he can understand. He's a Dad now, so give him 12 years and he'll be running around like a maniac too!  I hope he cuts me a break for not posting this hilarious skit he did with his BFF, Justin Timberlake. Thanks to a bunch of my awesome readers for making sure I saw it! http://gizmodo.com/justin-timberlake-show-us-how-dumb-we-sound-when-we-use-1382465357
For any of you guys who watch Sons of Anarchy or anything on FX lately, have, you seen the promos for American Horror Story? I don't watch the show because I hate scary stuff, but the promos are FREAKING ME OUT! They are Soooooo scary.  I can never believe how much people like scary stuff. What's scarier is the people who come up with the scary stuff. There are people walking around with that stuff in their brains all the time. Here's an example: http://www.youtube.com/watch?v=Cr6d5Zzp4BA
I had to watch this promo for SNL to make me feel better...http://mashable.com/2013/09/25/tina-fey-snl-promo/?utm_cid=mash-com-fb-main-link
-Hoarders fans...sorry to tell you this, but the show, after 6 years is being cancelled. DAMN...my neighbors have yet to be featured!  I really thought one day, I'd be surfing the channels and see the house across the street being filmed for this one.  Oh well, guess not. Now they'll never get rid of all that crap in their garage!
-For all of you Real Housewives of Orange County fans, there's apparently a bit of a shake up and Alexis and Gretchen are out. I don't watch this one, but I'm thinking this is big news right? 
-Gotta say, I'm a bit surprised that ABC renewed Mistresses for another season.I thought it sucked.
-Another cool move from Netflix. They  created a Breaking Bad spoiler filter for Twitter called The Spoiler Foiler. The show's fans can log into their twitter via www.spoilerfoiler.com, and the filter will hide any tweets with key words about Breaking Bad. The campaign runs until Oct. 4
Thursday's Trivia Question
: This actress has starred in: King & Maxwell, Eastwick, Ugly Betty, Pepper Dennis & Just Shoot Me to name a few.
WWTM-Kristy
Like me on Facebook at Watching Way Too Much
Follow me on Twitter at [email protected]
http://watchingwaytoomuch.com
[email protected]